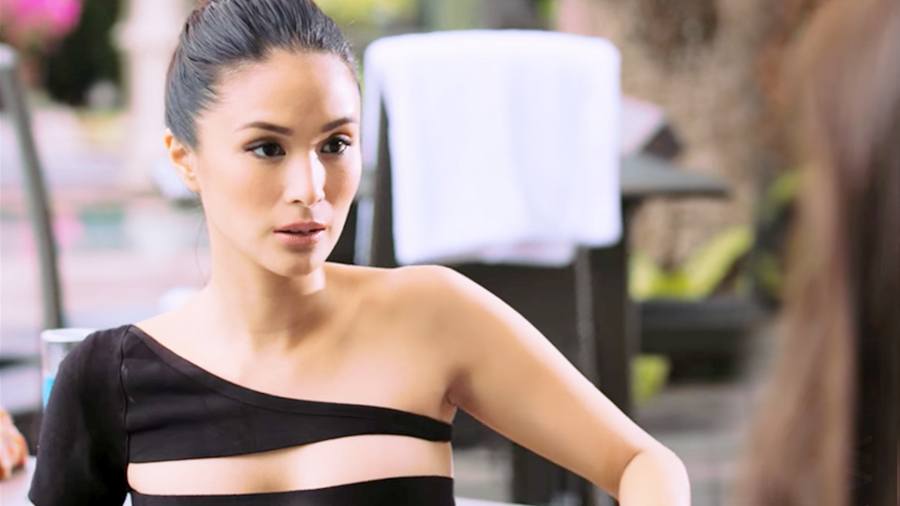 Maybe someone cut you in line at Starbucks, or maybe you've got a very inconsiderate officemate who managed to push you past the limits of your patience. While it may be legit for you to snap at these people, keeping your cool may just be as effective (or even more so) than making a scene.
ADVERTISEMENT - CONTINUE READING BELOW
Yes, we know—there are times when it feels good to lash out and release all that pent up stress, but being the mature power woman that you are, you need to know when to go all out and when to be classy when confronting someone. Here's how you can go Amor Powers on all those pesky Claudia Buenavistas without raising your voice:
CONTINUE READING BELOW
Recommended Videos
1. Breathe.
As simple as it sounds, taking in deep from your diaphragm can help you control your emotions. As you exhale, you can add a calming word or phrase such as "relax" or "chill out" if it would get you to loosen up, says the American Psychological Association.
2. Play fair.
As angry as you are, don't go below the belt by cursing, name calling, or—if you know the person you're confronting—conjuring up his or her past faults. Stick to the issue at hand. Besides, if the incident happened at work, gaining a bad rep with your colleagues and bosses isn't really worth it.
ADVERTISEMENT - CONTINUE READING BELOW
3. Listen.
Even if the other person is drowning you out with a loud voice, simply listen. He or she will eventually lose steam, and that's when you can air your side out.
4. Say what you mean without spouting inflammatory words.
It's very tempting to go on a tirade especially when you know you're right, but speaking in a calm, calculated matter about what you think and feel can work towards your benefit—not only will you be able to clearly get your point across, but you'll also appear classier and more emotionally mature.
5. Work towards a mutually-beneficial resolution.
Sometimes, having a resolution is just about dropping the issue and forgetting it, especially if it's just a random encounter during one of your daily commutes. However, if you're dealing with a person you know, it's important to set the groundwork for a better relationship after everything has been brought out into the open. In a professional setting, you'll need to prioritize your tasks over your personal frustrations with a colleague, and follow-through with what you've talked about. As an article by Katherine Caprino on Forbes says, "Do what you agree to do. If you don't, you'll lose trust and respect, and be known as someone who doesn't keep your word." Remember, girl: Stay classy.
ADVERTISEMENT - CONTINUE READING BELOW
Load More Stories