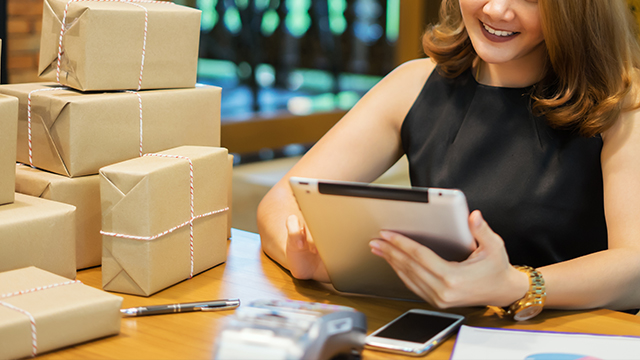 While the new normal has confined us to our homes, it still opened a new opportunity for us to be savvy and creative. We're seeing a rise in online businesses where friends are able to share their passions and earn extra income. If you're thinking about starting your own online business, here's a step-by-step guide: 
1. Find your product. 
What do you want to sell? Maybe you've taken up a hobby during lockdown, like planting or knitting, and you're ready to sell the things you've made. It pays to do some research on your market and update yourself with the latest trends. This will allow you to make sound decisions like choosing a product that can appeal to potential customers. Your online business also serves as a good platform to turn your passion into profit. 
2. Figure out your brand.
With so many brands cropping up on Instagram and Facebook, you need to find a way to make yours stick out. It might not seem important, but the fonts, colors, and photos that you use can make a big difference with your brand's online presence. And the more people you have following your store, the more likely you'll get orders for your products. 
3. Manage your time and money. 
Starting an online business can take up your schedule and monthly finances. You'll need a strategic approach. First, know where your money goes. Be clear on how much you're willing to spend on supplies, packaging, online advertisements, and other essentials. Your budget should determine the pricing of your products. 
If you have a day job, it might coincide with your online business operations. Balance them out by following a schedule. It helps to set a cut-off for orders so you won't get overwhelmed with production and delivery. 
4. Choose your payment and delivery options. 
Logistics is important! Aside from selling quality items, your online business should also provide a smooth, efficient transaction so your customers can leave good reviews and even repeat their purchase in the future. LBC can help set up your payment and delivery methods to make transactions easy and more convenient for you and your customer. They have reliable cash on delivery, cash on pickup, and pay collect services to assist you in securing payments. For delivery options, LBC ensures your package remains in good condition while on their way to your customer through rider pick up or branch drop-off options. 
Once you sign up for an LBC Online account, you can avail smooth transaction features that can benefit your business in the long run. If you want to learn from fellow small business owners, LBC has the SoShop! online community where members get access to business tools, skills training, and other exclusive offers to effectively manage your online business from home. Joining is easy because all you need to do is link your LBC account or sign up on the site. Don't forget to mark your calendars for SoShop! Bazaar happening from November 28 to November 29, 2020. Participating in this live online event can be good for promoting your online business!
For more details, follow LBC on Facebook. 
This article was created by Summit Storylabs in partnership with LBC EXPRESS.