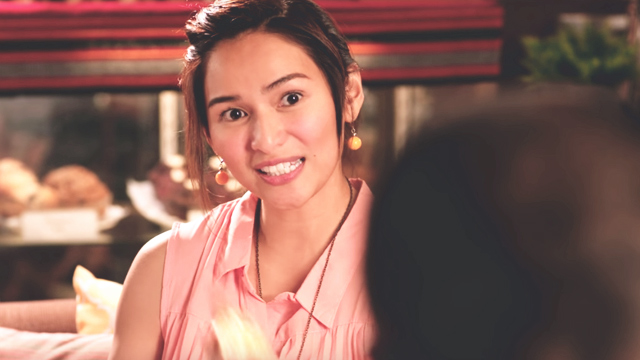 In the Philippines, being fluent in English is sometimes seen as a status symbol, which is probably why a lot of people are too shy to speak the language—everyone's afraid of making a mistake and embarassing themselves. But mastering the language isn't about impressing others but developing a skill and gaining more career opportunities here and abroad. (Honestly, if people want to laugh, let them—that's their problem, never yours.)
ADVERTISEMENT - CONTINUE READING BELOW
So, if you're not confident enough to speak comfortably and casually with other people yet, here are a few ways to improve your conversation skills on your own. Remember, practice makes perfect! 
CONTINUE READING BELOW
Recommended Videos
Maximize apps
If you don't have time to enroll in a class, take advantage of language apps to help you review the basics. Start with Duolingo and Memrise: They're free, and tend to get creative with the lessons.
Watch more films and TV shows in the English language
The key is to fully immerse yourself in the language. (Believe it or not, a lot of kids from my generation have Nickelodeon and the Disney Channel to thank for their English skills.) Cooking dinner? Leave the TV on while you prep. Netflix and chilling on a weekend? Turn on the subtitles! Commuting? Listen to audiobooks! The more exposed you are to the language, the more normal it will start to sound. Plus, it's one of the easier ways to expand your vocabulary.
ADVERTISEMENT - CONTINUE READING BELOW
FN TIP: Looking for a show to play in the background? Start with FRIENDS, aside from being a classic that's easy to understand, it's almost like a radio show—you'll still find it funny even if you're not watching the screen.
Read books out loud and exaggerate each word
To improve your diction, read a book out loud and exaggerate their pronunciations. At the same time, when you encounter a word you don't know how to say, don't just skip it or assume its pronunciation—a quick search online will do the trick.
Think out loud when you're alone
Whether you're driving or alone in your room, try translating all your random thoughts into English and saying the words out loud. Aside from practicing speaking, this will also test your vocabulary. And since these are your own thoughts, the words you use are more likely to come up in future conversations.
ADVERTISEMENT - CONTINUE READING BELOW
Take online quizzes
When you feel like you've made enough progress, test your skills and gauge how much you've improved by taking online tests. Aside from apps, you can also visit grammar websites and forums.
Remember that Google is your best friend
Grammar rules aren't always absolute—especially when you're dealing with the differences in British and American english, writing formats and modern day slang. When unsure, a quick Google search will usually lead you to the right (or most commonly-used) answer. Take advantage of your resources!
Talk to foreigners
A lot of foreigners in Manila don't really care if you make a mistake while talking to them, what's important is that you understand each other. So get yourself out there and join meetups, date foreigners (LOL) or sign up for language exchange programs. Aside from polishing your speaking skills, you'll also get to network and meet people from all over the world. Win-win.
ADVERTISEMENT - CONTINUE READING BELOW
Load More Stories