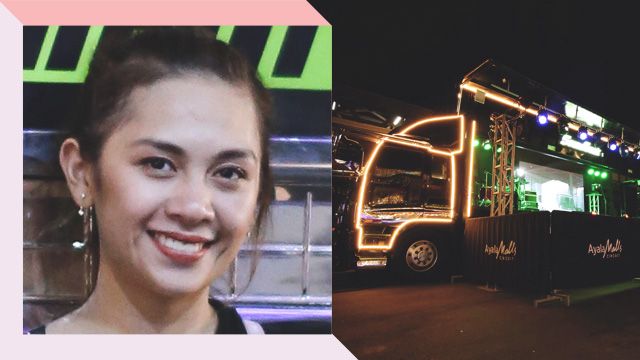 To say Micah Jane Baybay is an overachiever may be an understatement. At 25, she has represented the Philippines as a contender in Europe-based singing competitions like Euro Pop and Arpeggio, even so far as bagging the championship in the latter.
ADVERTISEMENT - CONTINUE READING BELOW
All these, she achieved while juggling her role as one of the managers of her family's trucking company, managing her own insurance firm, and now, pioneering an events management concept called Soundtruck in the Philippines. For the first time, Baybay will be merging the two things close to her heart—music and logistics. Not quite the pairing anyone would be used to, but Baybay is bullish it's something music-loving Pinoys would grow accustomed to.
CONTINUE READING BELOW
Recommended Videos
Below, she shares how she launched the business with some of her prized partners and friends.
Female Network: What is Soundtruck? How does it differ from other events management firms?
Micah Jane Baybay: Soundtruck is the newest and hippest stage for music and events in the Philippines. It's the country's only mobile live set up complete with a stage, sound and lights system, which will bring great music and entertainment from local and international artists. We can offer rental for only the set up if required. But we can also create the whole event for the client. Our team can handle all the requirements needed for the event from the technicalities to handling artists.
ADVERTISEMENT - CONTINUE READING BELOW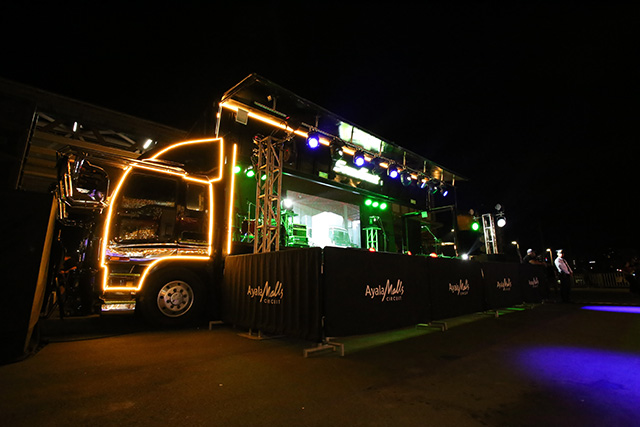 FN: Why did you decide to venture into such a business? Have you had experience in running a business prior to opening the store?
MJB: Prior to Soundtruck PH, I have always been involved in our family business of truck dealership and trucking business since I graduated from college in 2015. Last year, I also opened my own trucking business, Empire Truck Movers, Inc. which handles deliveries of goods for different corporations.
ADVERTISEMENT - CONTINUE READING BELOW
On the side, I had a short music career from 2017 to 2018, during which I competed in singing competitions in Europe. This is where I met Rosario L. Vega, who I fondly call Tita Charie, proprietor of Vega Entertainment Productions. Because of my love for music and trucks, I had this idea of transforming a truck into a stage. When Tita Charie and I were travelling together during a competition in Malta, I pitched the idea to her. After hearing it, she loved it and saw the potential, so we decided to team up and create Soundtruck PH together with my father, Ranel Baybay, and Marielle Mamaclay, one of Vega Entertainment Productions' talents, who also happened to be my mentor during our competitions in Europe. It just happened so fast that in fact, SoundTruck was one of my delivery trucks before.
Initially, we just wanted to showcase talents here in the Philippines because we know how much exposure is needed by many talented acts. But eventually, as we went through the project, we decided to open it for various events.
ADVERTISEMENT - CONTINUE READING BELOW
FN: Do you still have a day job or do you manage the store full time? How has the experience been so far?
MJB: Right now, I have my trucking business as I mentioned. Located in Cavite, I handle 10 trucks and I believe it is still growing. Aside from this, I also have my insurance agency, in which I handle non-life insurance services for clients, which is located in Laguna. In connection to this, I am also a financial advisor from Sunlife. I have to be honest, though, that it is quite challenging to perform all of these roles. It's a good thing I have a reliable team for each of these, so I can focus on expanding each business. This is one thing I learned, you have to leverage. Hiring the right people will surely help you expand, or venture into other businesses you want to pursue.
ADVERTISEMENT - CONTINUE READING BELOW
FN: What kind of preparation did you take prior to opening the business? Did you have to interview other production companies for advice? What kind of permits were needed?
MJB: Luckily, one of my partners, Vega Entertainment Productions, has been in the industry for years. They handle talents, and organize concert and events, as well. If I did not have them as my partner, I would not have the guts to pursue this on my own. I believe that in business, you have to assess what you are capable of doing on your own, and what you are not. You have to choose the right people or partners for those tasks you have no expertise with, to bring your vision to life. In addition to this, we are also partnered with another events company that acts as our technical team and consultant. 
Right now, we are working on the permits for exempting SoundTruck in the truck ban and coding. We have assessed that this will be a challenge if we're going to do events in different parts of the Philippines.
ADVERTISEMENT - CONTINUE READING BELOW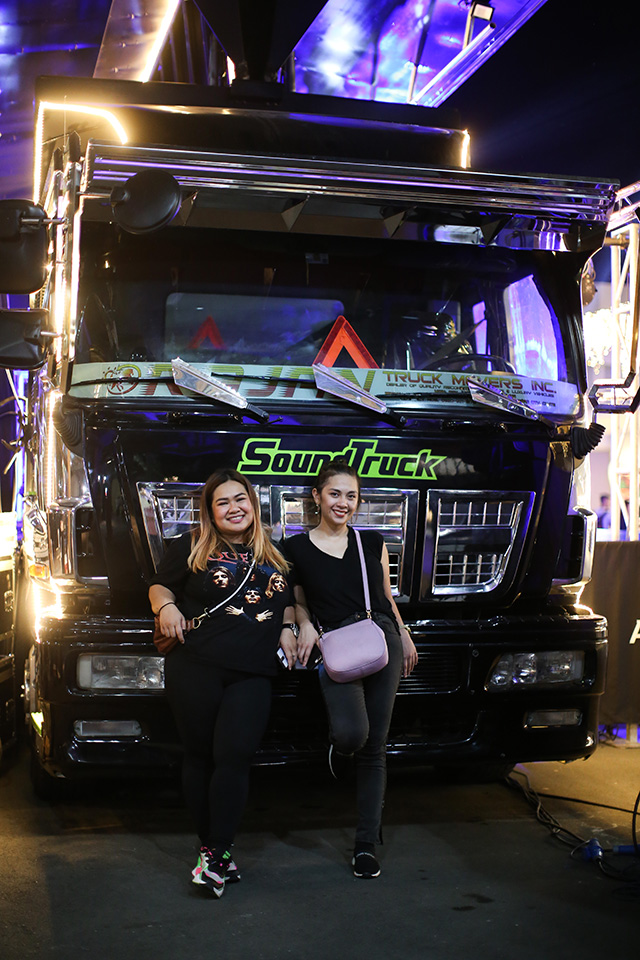 FN: How has the reception been since you launched? How many events have you staged? How many more are in the pipeline?
MJB: Last December 20, we launched SoundTruck PH at Ayala Malls Circuit. So far, the reception has been good because there were a lot of attendees in the event. We are also in talks with brands with possible partnerships in their events. We also have more events in place this 2020 where we will be appearing in various music festivals. Unfortunately, I cannot disclose them yet.
ADVERTISEMENT - CONTINUE READING BELOW
FN: What has been the most effective marketing strategies for you?
MJB: Right now, we are focused on marketing the truck to different brands we have existing business relationships with, and through word of mouth. We are also targeting municipalities for their celebrations like fiesta and festivals.
Our strategy right now is B2B, to appear in more events this year. With these, we will be able to reach more people. We will also market SoundTruck PH on social media through different channels. We want to invite artists to play on the truck and we will upload these videos online to help promote their music too.
FN: What were the major challenges before launching? How about now that you're operating it?
MJB: The challenge before launching was making sure that there will be enough attendees to witness the pop-up concert that we planned. We did not have promotions prior to the event, because we want the event to be spontaneous. Since it is the launch and it is a pop-up, it was a challenge to get sponsors for the event. Now, the major challenge is to boost our marketing and PR strategy to reach more people and introduce this innovative stage.
ADVERTISEMENT - CONTINUE READING BELOW
FN: If possible, can you share an estimate of how much you spent in opening the business? What were the major expenses? Can you estimate when will you able to reach ROI?
MJB: The project cost on estimate is around P6 million. The major expenses include the truck and the upgrades to make it a stage. Other expenses include the launch and the marketing efforts. The challenge with this kind of idea is putting it out on the market. Based on our target events, we are looking at two years to reach ROI.
ADVERTISEMENT - CONTINUE READING BELOW
FN: What would be your best advice for anyone who wishes to start an original business concept?
MJB: What I can say is that many people can have so many original business concepts. Anyone can think of an idea that is fresh and innovative to introduce the market. But among those, there are few who can make that idea alive. Be one of those. Don't wait too much. Don't spend your time with just ideas. You have to actually move and get things done.
If you think you have that great idea, you just have to go for it no matter how much it scares you. Yes, it is a risk, but it must be something that you are willing to take. To do this, you have to believe in the project.
The key in my experience is to find the best people fit for the job to bring the idea into life. You, as the innovator, studying the business is a given. However, your idea might be the first step, but making it come true will require help from people other than yourself. What you need are people with expertise on what job has to be done.
ADVERTISEMENT - CONTINUE READING BELOW
In my case, I believe I am working with the right people. With them, we will make SoundTruck PH big here in the Philippines.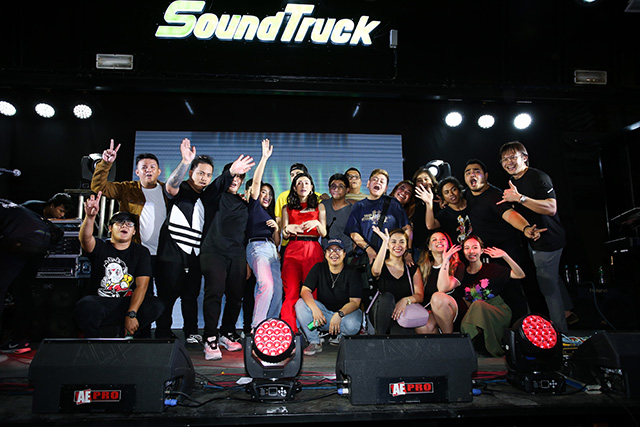 Load More Stories