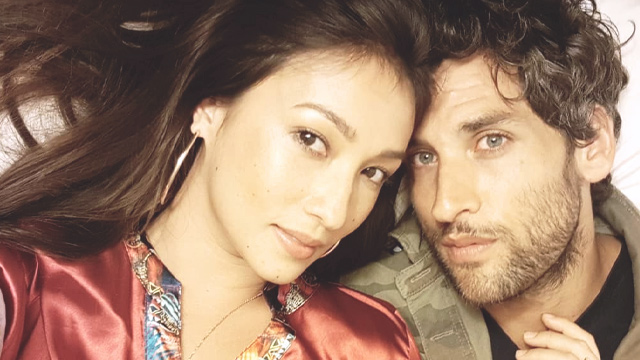 Aside from her impressive time management skills (how she finds time to cook breakfast, lunch and dinner amid going to tapings and appearances is beyond me), it's also Solenn Heussaff's dedication to wellness that makes her the fitspiration of every 30-something Pinay who wants to balance work and play. In an interview with Female Network held at the launch of Philam Life's Active Joint Critical Protect, a health and life insurance for two, Solenn reveals her motivation why:
ADVERTISEMENT - CONTINUE READING BELOW
"You know how when you're a kid, [you think] you're invincible, you're Superman... you think nothing's gonna happen to you, you don't really take [your health and getting insurance] seriously, and the older you get, the more you see people around you get older, the more it hits you that you really do need to take these financial, health, or mental steps."
Unfortunately, while it's best to start young, many people wait until much later in life before they start seriously planning for the future. Some even wait until they're married or have their own families before they start thinking of retirement plans and other long-term financial commitments. But for Solenn, even if you're single, it's important to prepare for the worst and to prioritize your mental and physical well-being.
"You know when you're 30, as a woman, I'm not saying you're old but that's when they say... you know, you have to have a family na... you're getting up that ladder... it's a good way to know that you'll be healthy for yourself to be able to be healthy for someone else in the future and take care of that someone... it's [also] like mental insurance."
ADVERTISEMENT - CONTINUE READING BELOW
When planning for your future, a huge part of it is knowing what to sacrifice in the present. And for Solenn, she shares her secret to time management is in learning what to prioritize.
"I'm in an industry where my work is very erratic, like I can't plan a night out with my girlfriends or if all my barkada's having drinks or dinner somewhere, I'm always like, oh I'll let you know last minute. But when it comes to those moments where I do have that last minute to go join, I end up just wanting to stay home just to be able to work out, and have the full day to do more things. And then maybe catch up during the day."
ADVERTISEMENT - CONTINUE READING BELOW
So for those of you looking to jumpstart your fitness journeys in your 30s, here's her advice:
"Working out, in the beginning it's really hard, you have to really force yourself, but the moment you get into that routine, it's like your body looks for it. And you really do have a better day if you eat better and work out and surround yourself with positive people.
"To stay consistent, in wellness, it's always easier to start with someone. Just don't think that if that person's not there, you can't do it on your own, because it starts with you. The moment you do it for yourself, it'll be easier for you to motivate other people around you, too."
Load More Stories