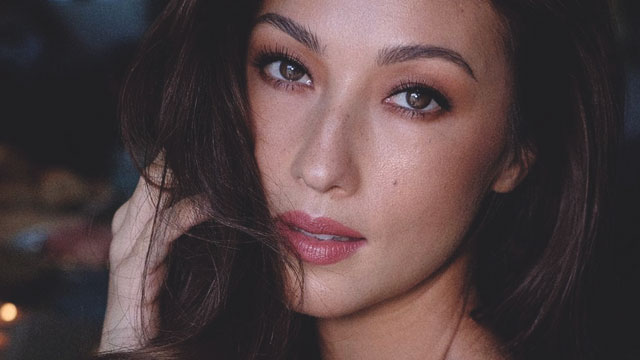 Solenn Heussaff has always been an honest and steady voice of reason when it comes to money matters and working on one's passion. She has previously revealed that she and husband Nico are financially independent from each other, noting that they only have a shared a bank account for bills and utilities. She's also a self-confessed kuripot, which she shares in an interview with Female Network during Cosmopolitan Philippines' first Women of Influence Awards, during which she was hailed "The Visionary."
ADVERTISEMENT - CONTINUE READING BELOW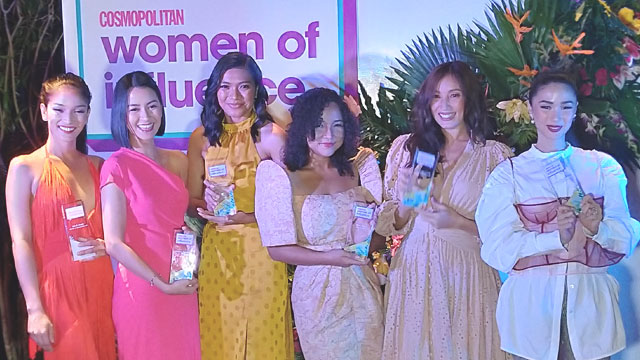 "Actually my husband always tells me, 'Learn to enjoy a little! Stop saving on these little things!' Because I like to live like I have no money in the bank," she says. "So, when I'm not working, I like to stay home, I like doing a lot of handmade things. I'm not the type who will splurge in dresses, or a glam team, or shoes or whatever."
CONTINUE READING BELOW
Recommended Videos
She's also into trying out different ventures. After leaving the restaurant industry behind—"I decided to take myself out… since I'm not hands on there"—she focused more on earning from her art.
"My first venture with art, I did it for fun. It was not like a paid deal, no royalty or anything. It was a painting on wine tubes. I designed these wine tubes. That was my first experiment." Later on, Solenn also started designing jackets with her sister and with designer Mia Arcenas.
ADVERTISEMENT - CONTINUE READING BELOW
"We want to represent Filipino culture in jean jackets since we saw that it's one of the easiest cover-ups we can use whether in a cold country or in a hot country," she says. "We got vintage jean jackets from Japan, then we started embroidering them. Hand-embroidered in Cebu by older ladies so that also helps give jobs.
"It's medyo expensive because it is hand-embroidered, handstitched. And we represent Filipino pride so we have a lot of jackets with 'Kababayan,' you'll see the carabao or the Filipino cock as main animals of strength. And actually, Miss Universe wore one of them with the jeepney and the flowers." 
ADVERTISEMENT - CONTINUE READING BELOW
She also works with carpet purveyor Marco Soliven of Studio Soliven, and as with many of her works, it serves a higher purpose. "Basically, I was just brainstorming with him and then he asked me if I wanted to collab on a carpet, so I said 'Okay, let's try!' And now I'm learning all the technical terms about the looping and the stitching and everything, and I'm getting more and more into it. I know the materials available out there, so I really got into that which I'm still continuing with him." With Studio Soliven, she does made-to-order pieces with only three colorways as well as one-of-a-kind commissions, but another, higher-end service that she offers with Studio Soliven aims to continually assist the Kalipay Negrense Foundation in Bacolod, a non-profit children's foundation her last exhibit also supported.
"Basically if you're a client with kids, and you want to have a carpet made by your kids, I do a one-on-one session with the child. I help them come up with it, but I let them paint it. And then when it's done, I recreate it with Photoshop… but still with the touch of the kids, so that the parents have a carpet by the child and me in a collab. Very unique, and a percentage of that also goes to Kalipay Foundation."
ADVERTISEMENT - CONTINUE READING BELOW
For Solenn, every venture is a lesson, and this philosophy holds true even when it came to losses. "When you venture into a business, you have to accept that there is failure, there is success, and for me, since I was trying for the first time, I didn't really research much about it. I didn't really didn't get pissed or annoyed because I knew the risk of entering the business. And now, I can look back and I've learned things about what not to do or what to do. For me there's no bad experience there." And while she considers herself lucky that she can pursue her art at her pleasure, she admits that there also are difficult days, moments when ideas can't seem to properly translate on canvas, as well as times when she has to deal with people who think the creative process is easy.
ADVERTISEMENT - CONTINUE READING BELOW
"It's funny because some people think, 'Oh, you draw for a living? Oh my gosh that's so easy,' It's like every other job, it's very difficult. For me, as long as your passion is there, no matter how hard the journey will be, you'll be able to succeed in time. Because I'd rather something take time that I'm passionate about, than something happening fast that I'm not excited about…
"My last exhibit, I sold out, and then someone was like, 'E 'yon naman pala, why are you waiting for projects to come when you can just become an artist.' Sabi ko, 'It's not that easy. It takes time for me to think of what I'm going to paint. It takes time for me to do it.'
"Don't listen to what other voices have to say about your job or your passion or your work. Just know your path."
ADVERTISEMENT - CONTINUE READING BELOW
For all her investments, however, Solenn considers one to be the most important: "Invest in yourself," she says. "If it's any monetary investment, like any future businesses, there's always a risk. Unless you put it in a bank at three percent per year or something, there's no safe investment."
Traveling will always be a valuable for her, as she treats the experiences it provides as learnings as well as sources of new ideas. "I love traveling, because I learn a lot when I travel. So if I need to spend, I will spend on traveling, getting to know people… that's when I get inspired.
"If you think you can improve in certain areas, I think it's always a good investment to be able to study or pursue your passion further… You need to learn to keep learning. Never think you know everything, because the world keeps evolving and you need to evolve as well."
ADVERTISEMENT - CONTINUE READING BELOW
Load More Stories