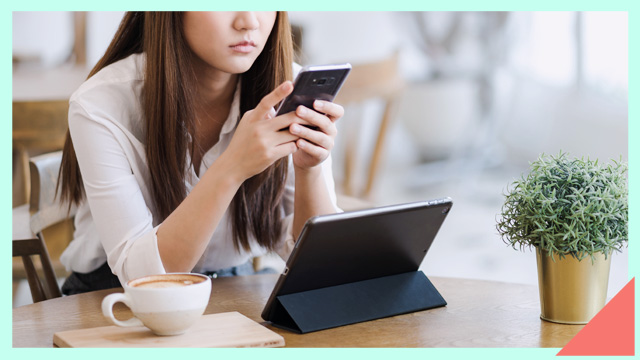 Social media can be overwhelming sometimes, and it can affect our mental health. The easiest advice to give is to quit it entirely or take a break from it. This could be easy for some, but what if their job involves being on social media? Community managers, editors, content creators are just some professions that are required to be on Instagram, Facebook, and Twitter daily. They can't just entirely quit these platforms.
ADVERTISEMENT - CONTINUE READING BELOW
If your job falls under that category, we've got good news. You can take your power back and not let whatever you see on social media affect your thoughts and feelings. Here are a few tips you can try:
Turn off push notifications on weekends.
It helps a lot when you don't see notifs pop up on your phone screen on days you're not working. Your brain is so used to functioning once it sees the words "like," and "comment." Just like your body, your mind deserves to rest, too.
Mute and unfollow.
Self-preservation is the key! Stop hate-following and just get rid of accounts (family and friends included) that aren't positively contributing to your life. It's okay to set boundaries-that's your right. 
Follow accounts that spark joy.
After purifying your list, follow accounts that can be helpful to you. From chonky animals to motivational quotes, Instagram and Twitter are brimming with quality content!
Set time limits.
If you must check social media, give yourself a time limit so you won't end up mindlessly scrolling. You also declare certain areas in your house that are phone-free zones like the bed or dining table. Resist the temptation by doing activities that don't involve screen time like listening to good music, reading a book, or decluttering your space.
Create a finsta or secret account.
In case you didn't know,  a finsta is a "fake" Instagram account where you can be your unfiltered self. You can post whatever you like or rant if you need to (as long as you don't namedrop!). You can opt not to follow anyone on this account, too. Think of it as a dumpsite of feelings.
Load More Stories