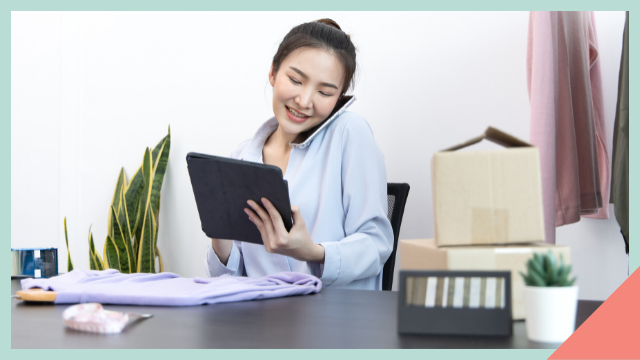 More than a year since the pandemic started, it wouldn't be surprising to find many to have a side business on top of a full-time job. Remember when the economy was halted in mid-2020, and many found themselves time to finally try their business ideas that have been parking on their mind? 
ADVERTISEMENT - CONTINUE READING BELOW
If you are one of these people, you may have also been part of the lucky few who found these ventures flourishing that you are already thinking of expanding. Or perhaps you have been nursing a side venture for so long, that this time just feels the right moment to branch out. Either or, such a step would require more arduous planning and bigger funding. If you are thinking of applying for a small business loan to take your business to the next level, you have come to the right place.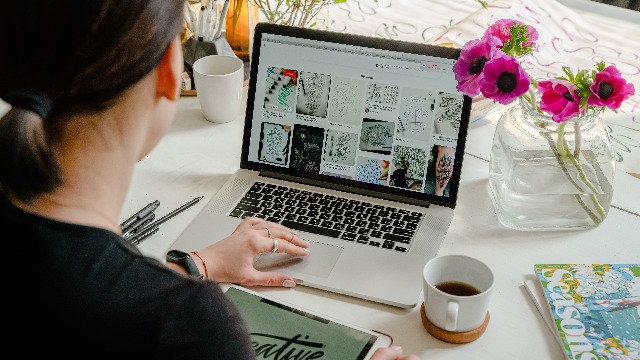 What is a small business loan?
A small business loan is an amount you borrow from financial institutions from banks to fund your operations. Depending on where you are applying to, loan requirements vary too. To better understand these variations, we listed the different types of business loans you may apply for below. 
Types of Small Business Loans
1. Term Loan
Perhaps the most popular type of small business loan is the term loan applied for in banks. This is a lump sum amount you borrow from the bank paid for in a certain period and with a certain interest. While requirements for a term loan application vary per bank, one thing they would all determine is if the applicant has a good credit standing.
This means a small business owner has to show some formal papers, like a balance sheet, that would prove his or her business has been running smoothly. Some banks have also started accepting order books of a business owner on e-commerce sites like Lazada or Shopee as proof of an applicant's standing. Still, most banks would require applicants to have a collateral before approving a loan.
ADVERTISEMENT - CONTINUE READING BELOW
While they require multiple items, banks would usually provide the highest amount of credit to qualified applications among all business loan providers. Build enough credit standing and you can take advantage of this product.
2. Revolving Credit Line
As its name suggests, a revolving credit line is a type of business loan one would regularly need to operate the business. This is similar to a credit card in a way that the small business owner can regularly tap a certain amount from a credit provider and pay for the cash loan on a monthly basis, too. This is usually offered by banks to small business owners who have already proven their business are already in good standing. Ask about the product once you have formed a good working relationship with a specific bank.
ADVERTISEMENT - CONTINUE READING BELOW
3. Invoice Financing
Perhaps one of the newest forms of small business loan that has emerged in the local market is invoice financing. In this scheme, an invoice is defined as a document that shows a product or service was provided by a business owner to a client. Business owners would know some clients don't always pay on time. When this happens, a business owner is left without cash. An invoice financing scheme can then help a business owner to acquire the cash owed to his or her business, provided that he or she will sell the invoice to the creditor. 
At the moment, fintech startups such as Acudeen and First Circle provide this financing. The two companies claim it has extended millions of pesos to small business owners even when they have been in business since mid-2010s.
To avail of this loan, one would need to apply for an account on their respective platforms and pass certain requirements like proof of business and other formal papers.
ADVERTISEMENT - CONTINUE READING BELOW
4. Government-backed Business Loans
Government-backed agencies like the Social Security System (SSS) and the Department of Trade and Industry (DTI) have lending facilities specifically catered to business owners in the Philippines.
To avail of the SSS Business Loan, one would have to be a paying member. Businesses involved from agriculture, to commercial production, to tourism, may avail of their business loans. The business must also have had a proven track record of profitability of at least two years.
Meanwhile, DTI's Pondo sa Pagbabago at Pag-asenso (P3) Program is more forgiving with requirements as one would only need a valid ID, a loan application form, and evidence of at least a year of business activity to start the process. The loan may be availed through the program's partner microfinancing providers, which are listed here.
Whatever financing option you may choose to take, one thing for sure is credit options have never been as varied as it is now. To be sure, the options here only provide general idea on what these loan types may offer. Do more research and see what works best for your small business. 
ADVERTISEMENT - CONTINUE READING BELOW
READ MORE: 
5 Basic Things You Need to Know Before Getting a Bank Loan
5 Smart Reasons to Start Your Business in Your 30s
Small Business Owners Share the Best, Worst Decisions They've Made with Their Capital
8 Tips to Follow If You're Opening an Online Store for the First Time
Load More Stories