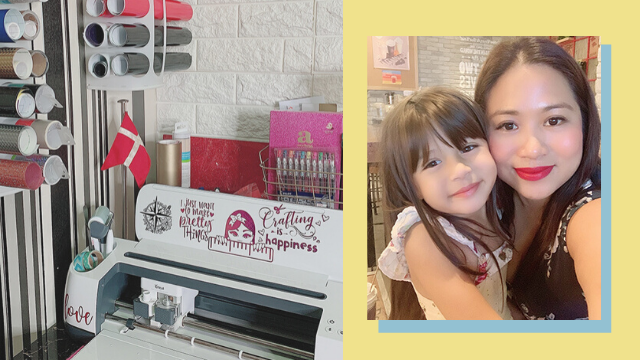 The thought of putting up your own business can be intimidating, but if you play to your strengths and mix it with hard work, it can bloom into a successful venture later on. For Kessa Thea "KT" Nielsen, it was about turning her arts and crafts hobby into a small business idea from home.
ADVERTISEMENT - CONTINUE READING BELOW
The 38-year-old mom used to have a corporate job before resigning five years ago when she gave birth to her daughter, Viktoria Summer. Since then, she chose to work from home to pursue blogging, calligraphy, and graphic design. "I've always considered myself a creative person. But my creative business only started this year," KT tells SmartParenting.com.ph. "It was just a hobby at first, but as I shared my photos online, I began to receive inquiries and orders."
CONTINUE READING BELOW
Recommended Videos
Her personalized items are a hit, especially because you can personalize almost anything from clothes, mugs, hydrovacuum flasks, water bottles, stickers, decals, envelopes, jars, cake toppers, and more!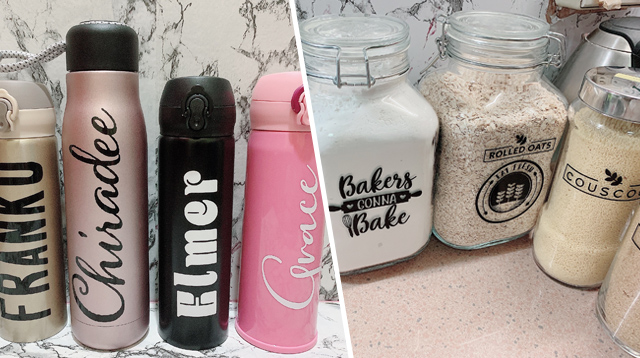 ADVERTISEMENT - CONTINUE READING BELOW
From passion to business
To set up her business, KT invested more or less P35,000 for the machine and materials. "This is assuming you already have a computer, tablet, or mobile phone," she shares.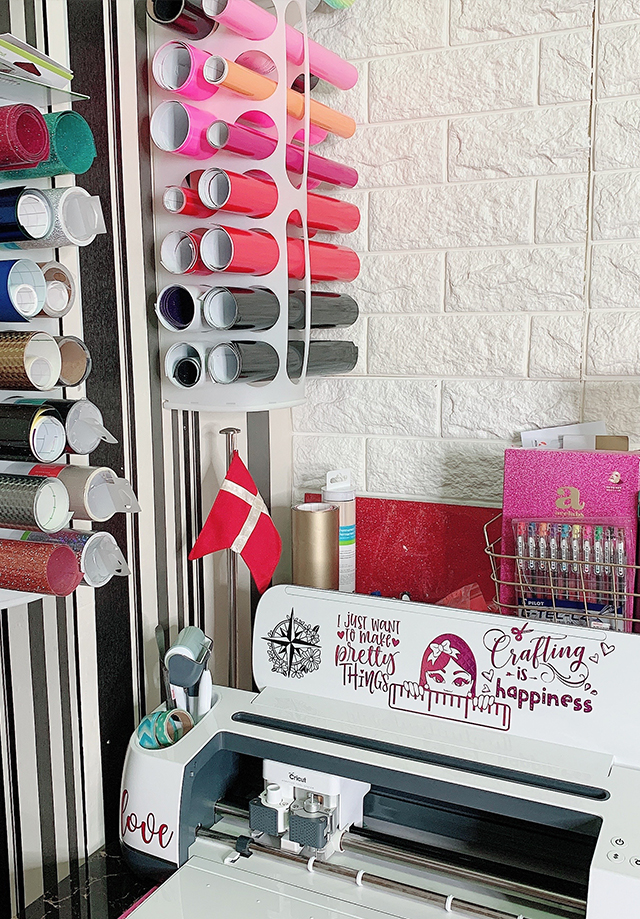 ADVERTISEMENT - CONTINUE READING BELOW
Her main tool is a Cricut Maker, a computer-controlled cutting machine that is designed for home crafters. It costs around P25,000 and can cut different materials like paper, felt, vinyl, fabric, and more.
She also invested in an inkjet printer choosing one that's ink-efficient, plus miscellaneous materials like vinyl, cardstocks, sticker papers, cardboard, etc, which total to P10,000.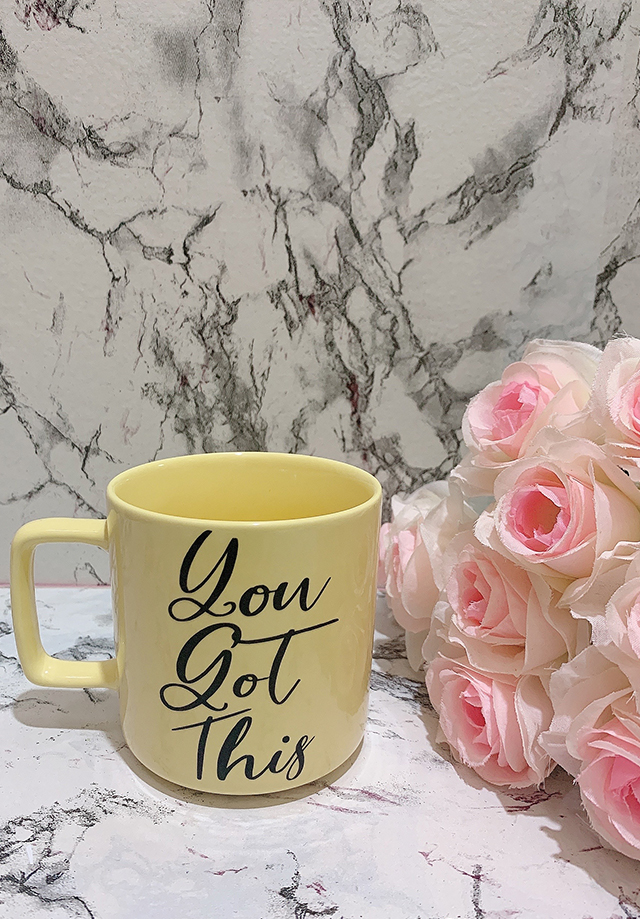 ADVERTISEMENT - CONTINUE READING BELOW
"In order to create designs to cut using the machine, you would need to install the Cricut Design Space on your computer, tablet, or mobile phone," she explains. "You also need a printer if you want to create stickers using the print and cut option. The machine works via Bluetooth or USB."
KT shares that while she set up the business to earn extra cash, she was already able to recover her initial investment in under a month of operation. "I can't say for now how much I earn in a month because this is fairly recent. However, if we base it on the trend when the business was operation, it is pretty substantial."
Work-at-home-life balance
Apart from her business, KT also has an online job as a creative virtual assistant and social media manager. The schedule is not demanding so she can easily split her time caring for Viktoria and designing items for her business.
ADVERTISEMENT - CONTINUE READING BELOW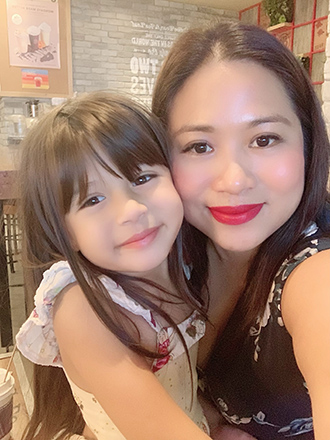 Since she only started her business this year, KT already faced her biggest challenge: the enhanced community quarantine. "My business is practically halted. I have several boxes of products ready to be personalized as soon as the time is right. Delivery is a challenge since my products are considered not essential," she shares.
ADVERTISEMENT - CONTINUE READING BELOW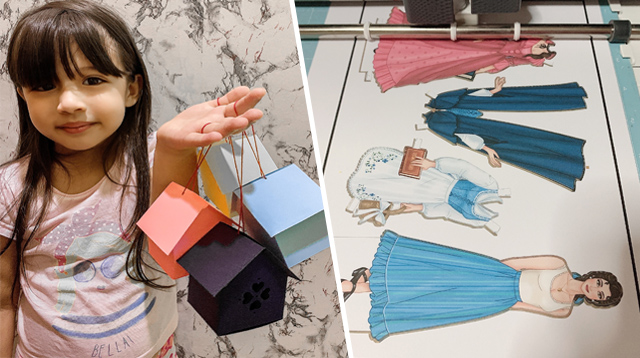 Thankfully, one of the advantages of her hobby turned business is that it also makes for a fun bonding activity for her and Viktoria. "For the time being, my single, most discerning, and sometimes demanding client is my daughter," she says. "She requests that we make stuff she can use for her playtime like little village houses or lanterns that light up and flicker when the living room light is off. I also make cards and intricate mandala designs, among other things."
ADVERTISEMENT - CONTINUE READING BELOW
Making arts and crafts with her daughter enables KT to explore more items that she can do with her machine, so she's also identifying what else she can offer to her clients. She uploads all these projects on her Facebook page to beef up her portfolio.
She adds, "The best part is the remarks I get from my daughter: 'You are the best, mommy! You can make toys for me already. No need to buy from the toy store!"
Employee and entrepreneur
KT shares that she just went with the flow when she opened up her business. For some moms, it's not that easy. But sometimes, you have to take that leap of faith and start something or it's never going to happen.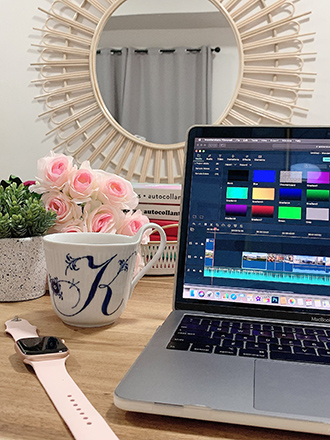 ADVERTISEMENT - CONTINUE READING BELOW
"The hardest part is starting, so condition yourself to be ready with the challenges that will come along. Your resilience will be tested for sure," KT advises.
Although it might have been said many times, KT says your business, while income-generating, should also be something you like doing. "When you like what you do, you don't have to force yourself up to get every morning. It becomes easy," she says.
Comments
Load More Stories