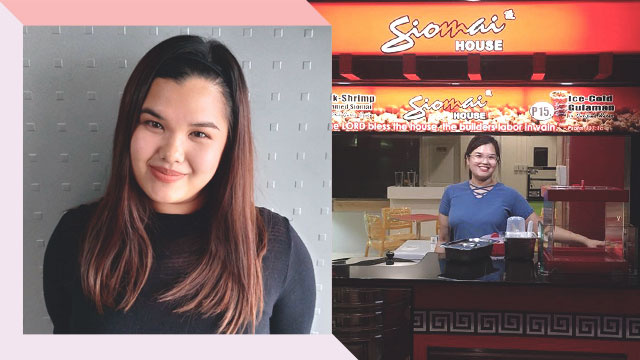 We've already written about several franchise how-to's, so now, we go a step further and asked how it was for someone who actually went through with investing in a food cart.
ADVERTISEMENT - CONTINUE READING BELOW
Cristina Caritativo is a Senior Account Manager, who also owns a Siomai House kiosk with her brother in Mang Tibo's Food Carts located at the ground floor of the Rublou Business Center along Ortigas Ave. Extension in Cainta, Rizal. She started her business in April 2019, and she shares her experience thus far:
Why Siomai House?
Cristina explained that she had so many options, but she really believed in Siomai House's products. "I will always go back to the taste," she says. "Second, I wanted kasi 'yong mabilis lang na production. At the same time, babalikan siya kaagad.
"So ang pinakamabilis...would be siomai, kasi steamed ka lang naman. 'Pag shawarma or empanada, maglalamas ka pa, ang daming training. Ito very fast, very quick."
First steps in getting a Siomai House franchise
Of course, Cristina had a lot to consider, and she had to study how to go about actually starting a franchise. She shares that she initially asked her friends, but most already had Siomai King outlets. She decided to go her own way.
"I checked the internet. Nand'on naman lahat. You have to submit your letter of intent, your ID… may mga request silang mga documents. Then they will review. Tapos kapag na-review na nila, they will send you an email. They will be inviting you for an orientiation... And before ka magbigay ng mga requirements, they will tell you ano 'yong mga cost per unit ng siomai. Basta everything, from start to end. End to end sila."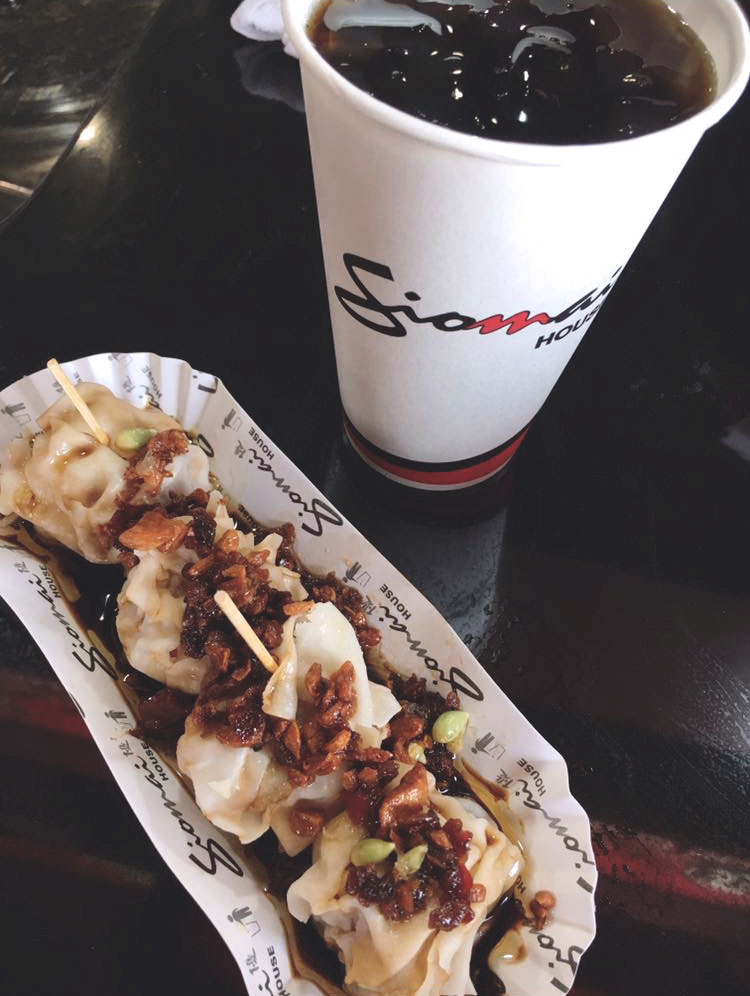 ADVERTISEMENT - CONTINUE READING BELOW
There were a few glitches, but everything went smoothly in the end.
"I had ang issue lang with my documents, kasi parang we only had a month to prepare for everything kasi hinabol ko 'yong launch nung parents ko." Her kiosk's current location is on the ground floor of a building her parents own. "E, we decided to proceed na with everything mga Feb. Documents pa lang ng government, medyo madugo na. You have to apply muna SEC, DTI, tapos pag-okay nang lahat 'yong, may mga tax ka pa, mga security taxes. Sa water and ice, certificate. Health certificate ng crew mo, health certificate mo. Tapos may BIR ka pa.
"We're lucky enough din na tinulungan kami ng messenger namin. They can represent naman if meron kang [work].
Checking your Siomai House kiosk location
As mentioned, Cristina and her brother are renting space in their parents' building to help lessen the brunt of this monthly expense. She shares that when Siomai House checks on location, they take note of a few factors.
ADVERTISEMENT - CONTINUE READING BELOW
"Foot traffic, tapos if they feel like 'yong location ba... 'yong mga taong dumadaan ba [are] able ba to purchase, at the same time, if 'yong mga location na katabi… like in my case, may school, under the office, tapos along the jeep terminals…
"Ako kasi we chose this area because we have to support din the business of my parents," she shares. "Kung maglalagay ako sa MRT, sa LRT, that's P60,000 a month. Sa mall, sa groceries, P20,000 to P25,000 a month—ang Robinsons Metro East nasa P30,000 a month. I checked also Puregold, P17,000 to P22,000.
"Yong nasa rent ko kasi I'm lucky, my parents own the ground floor. Hindi kami kasing lakas kung paano 'yong LRT, paano 'yong malls... Pero dahil my parents own it, discounted na. Pero eventually, kapag nakaipon na kami, nakabawi na kami, ilalagay namin siya sa LRT.
"Ang sabi rin sa 'kin huwag kang mag-school, kasi talo ka sa school 'pag bakasyon. And ang students, magsasawa rin. Parang you're targeting the same market, so as much as possible talagang iba-iba."
ADVERTISEMENT - CONTINUE READING BELOW
Getting a crew to man your Siomai House kiosk
The good thing about Siomai House is that they have partnered with an employment agency to help provide the manpower that you need. "So parang sila 'yong mag-pu-pull ng mga tao for you... tapos ite-train," she says. "I'm so happy na 'yong crew mabait. Magaling. Pero dahil agency, mas mahal, pero mababawi mo siya.
Training to operate your Siomai House kiosk
According to Cristina, franchisees are required to attend a three-day training. 
"It had three meetings. First orientation—background of the company and everything. Number two was when inemmerse kami sa mismong Siomai House factory, so paano ginagawa, 'yong quality… From creating to packaging. Lahat.
"And then the third one, as you finish kasi your requirements… 'Yong pinaka-last step niya is ite-train 'yong crew sa any partner Siomai House. In my case, sa Sta. Lucia siya, sa may Marcos Highway. So doon kami tinrain. Kasi partner ko for this is my brother. Ako kasi 'yong operations, siya 'yong more on logistics. So tine-train 'yong crew, kasama 'yong brother ko." The hands-on training of Cristina's crew took around four days.
ADVERTISEMENT - CONTINUE READING BELOW
Initial spend for a Siomai House kiosk, and how to launch it
"The franchise itself, it's only around P50,000, tapos mga plus paperwork, plus participation fees," Cristina shares. "Siguro... mga nasa P260,000, P270,000. Wala pa doon 'yong suweldo, wala pa doon 'yong renta.
"That's good for three years. 'Yon 'yong buong coverage noong service. Tapos kasama doon ang initial inventory. Kasama na doon 'yong tutulong sila sa 'yo sa pag-mount ng booth… sa pag-ingress. Kapag mag-la-launch ka na or kapag ready ka na…may soft opening and then may grand opening.
"Sa soft opening, doon 'yong mag-se-set-up ng booth, tapos after a week, 'yon na 'yong grand opening. May mga mascot, may mga drums, may mga malalakas na music. Tutulungan ka nila."
"[After three years,] if you choose to extend the partnership… you have to pay P50,000 per annum."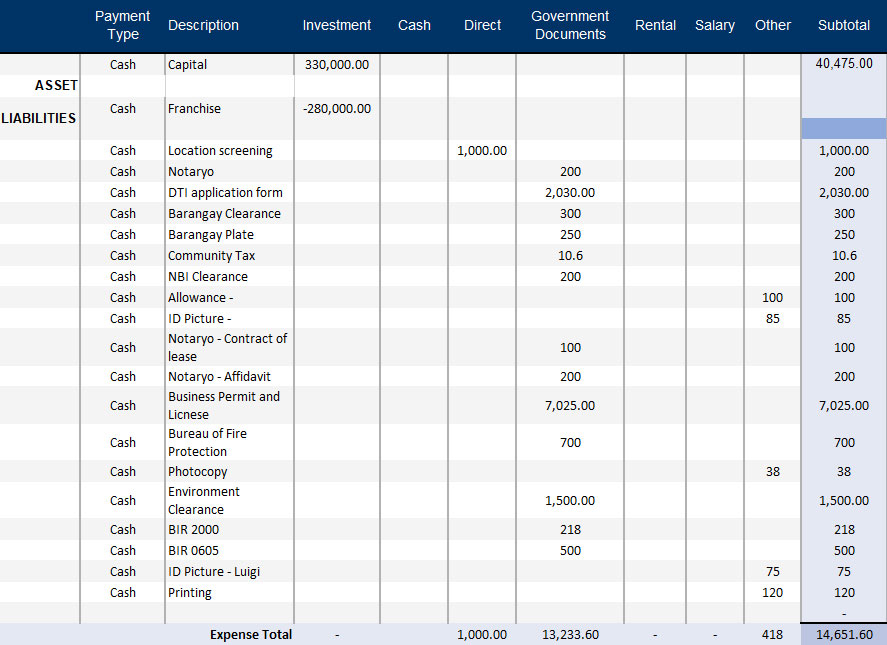 ADVERTISEMENT - CONTINUE READING BELOW
How to manage the day-to-day opreations of your Siomai House kiosk
Suppliers
Cristina notes how important it is to find good suppliers for your other needs. "First, you really have to pick din kung sino 'yong mga suppliers mo, water or ice. Kahit five-five pesos, malaking factor siya."
Stocks
As for stocks Siomai House is makes it easy for its franchisees to request for delivieries.
"Ang convenient sa kanila is, 'pag nag-oorder ng siomai, naka-package na… May kasama nang mga gulaman, so hindi mo proproblemahin 'yong mga nitty-gritty. At the same time, mas madali silang i-track.
"Schedule ko (for stocks) is Wednesday and Saturday, I order a day before, as in through text. Convenient. As in mag-te-text lang ako ng specific quote, and then i-de-deliver nila before ako mag-open, mga 9 a.m.
"When I text Siomai House for my orders, I don't need to deposit or send money to them. It's a BPI ADA [Automatic Debit Arrangement]… naka-link 'yong BPI ko sa Siomai House, so every time mag-o-order ako, i-de-deduct na lang sa account ko.
ADVERTISEMENT - CONTINUE READING BELOW
"So pasok d'on sales, tapos d'on ko i-de-de-deduct 'yong salary, and 'yong inventory."
Crew salary
Speaking of crew salary, Cristina notes that while dealing with an agency is a bit expensive, the convenience is definitely worth it.
"Agency na lahat. Ang ginagawa nila sa 'kin, they send me a billing. Parang pina-pa-check lang sa 'kin ng crew 'yong attendance niya," she says. "Tapos kakausapin niya 'yong agency, 'Heto, approved 'yong attendance ko.' After that, mag-e-email sa 'kin ng billing.
Mag-se-send lang ako—I give it via GCash, 'yong salary, tapos tina-track ko na lang. 'Yong agency, i-de-deposit na lang sa account ng crew.
"Lumalabas kasi per month na mahal siya. Naka-tuck na 'yong mga SSS, mga taxes. Naka-tuck na rin 13th month pay niya. Naka-tuck na 'yong agency fee. Malaki ('yong agency fee), pero convenience-wise, wala ka nang problema sa tao. For me, it's a good investment."
ADVERTISEMENT - CONTINUE READING BELOW
Bookkeeping and tracking
"Mayroon kaming 90-day tracking with [Siomai House], explains Cristina. "For 90 days, I would be submitting 'yong sales. After noon, na-fee-feel na nila na less management na ang needed from them… Unti-unti naman binibitawan, pero properly guided kami as we go along."
One perk of having a great crew is that it's easier to rest easy when it comes to keeping track of sales and stocks. "Tinuran ko si Crew kung paano 'yong bookkeeping and accounting. Tapos naka day-to-day tracking naman 'yon. Before, nag-sta-start pa, I made it na weekly tracking. Now, monthly na lang, tapos naka-bookkeeping naman."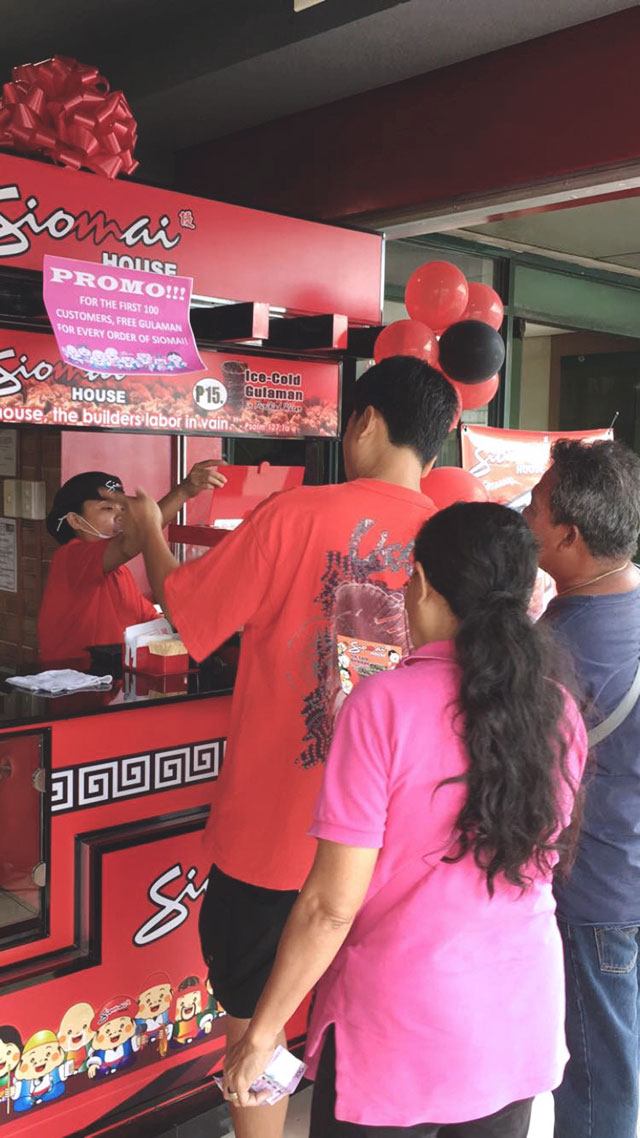 ADVERTISEMENT - CONTINUE READING BELOW
When do you get ROI with a Siomai House kiosk?
For Cristina, location plays a major role when it comes to return of investment. 
"Ang iba, sinasabi sa 'min within six months, or eight months, ROI ka na. Kasi coming from the point of view na LRT. Location naman talaga ang basis," Cristina stresses, noting that she's already getting to a point where she's about to recoop her investment. "Nag-start akong okay. Wala pa naman akong loss. Wala naman akong abono. Umikot naman siya. Pero dahil noong ghost month, medyo mahina. I don't know, maybe because umuulan? Malaking factor ang weather, and I understand naman na hindi naman talaga always up ang business." She also says that as Christmas draws near, sales are slowly climbing up. "Kung paano 'yong sales ako noong nag-start, parang gan'on na rin ngayon."
Are you ready to get a franchise?
As with every business endeavor, it's important to know what you're getting into before jumping in. "I think firstly you really have to believe in the product," Cristina reiterates. "Tapos before ka mag-go through, you have to make sure na, 'Ay kailangan pala ni agency, kailangan ng ganitong requirements.' You have to be alert din during the orientation. You really have to study.
ADVERTISEMENT - CONTINUE READING BELOW
"Actually, lahat naman kasi kami, properly guided from the beginning, so parang walang biglaan. And you really have to pick the location, kasi location talaga is key."
If you're thinking of getting your own franchise, let these how-to's help you along: 
Looking to get extra financing for your business? A personal loan may help. Check out the Female Network Personal Loan Calculator to compare different bank rates.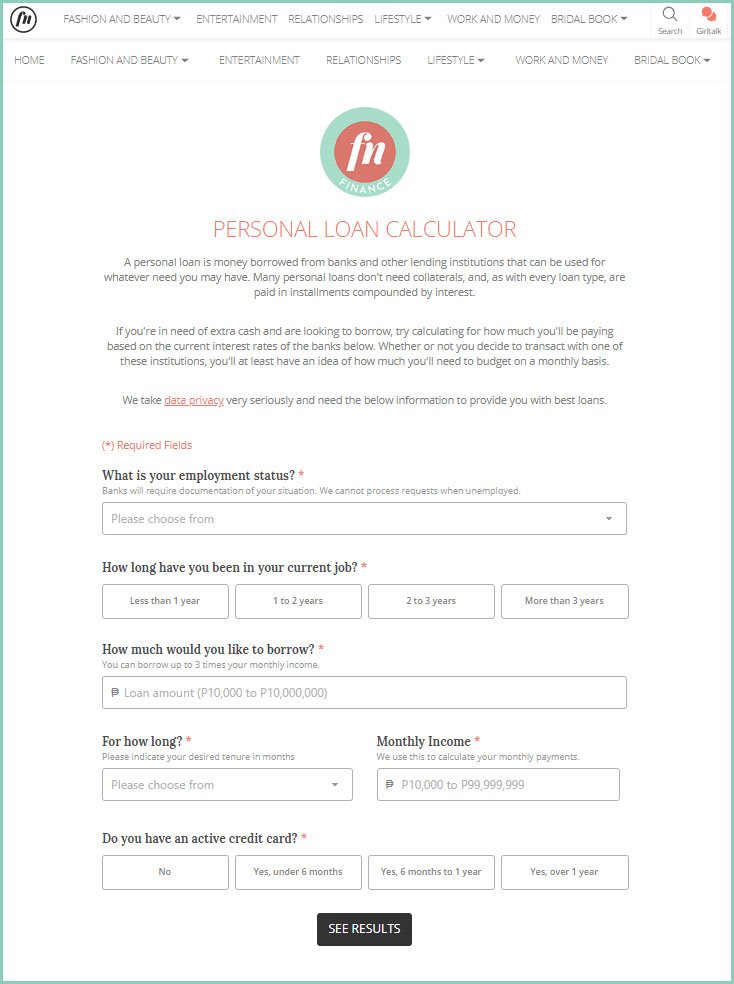 ADVERTISEMENT - CONTINUE READING BELOW
*Rates may change without prior notice. The views, thoughts and opinions expressed in this article solely belong to the interviewee thereof, and do not necessarily represent the views of Female Network or Summit Media.
Load More Stories