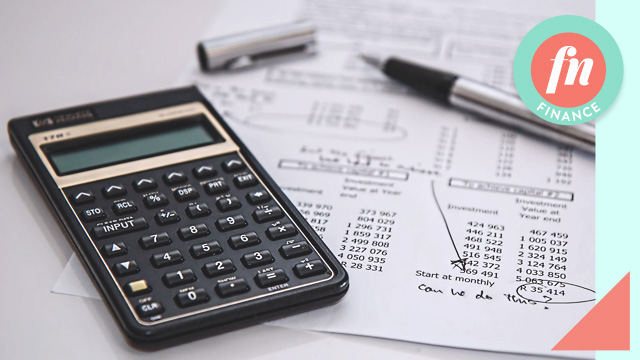 Living from paycheck to paycheck does not immediately mean that you're bad with money. With inflation and the rising cost of living, it comes as no surprise that even if you're technically earning enough, you sometimes still find yourself wondering where to get the money to pay some of your most basic utilities off. Living from paycheck to paycheck can affect your future financial standing as you won't be able to set aside money for savings as often as you want, which is why you'll need to be a bit more maabilidad when rotating your funds.
ADVERTISEMENT - CONTINUE READING BELOW
Know where your money goes
According to Forbes, the first thing you should do is to track your spending. You may want to use an app for this or even just go for a pen and a notebook—the point is to see where your money is going. You'll also want to take note of fixed costs, or those that you need to pay for regularly. List down all the deadlines of your payables, including utilities, rent, and even loans. Do this constantly, and you'll notice that there's a pattern and a schedule to your expenses.
Be aware of when your income arrives
While tracking your finances, you'll also need to take into account the schedule of your salary. Are you paid daily? Weekly? Bi-monthly? Monthly? Anticipating these dates can help you prioritize your expenses while allowing you to adjust your spending.
Plan ahead
Now that you have more or less gotten to know your financial self by observing how and when you use your money, you'll now be able to effectively create your personal budget. This is where a sinking fund comes in.
ADVERTISEMENT - CONTINUE READING BELOW
What is a sinking fund?
Investopedia definds a sinking fund as "a fund containing money set aside or saved to pay off a debt or bond." While this concept is often used by big corporations, it can pretty much be scaled down because at its heart, it's basically, setting aside a small amount of money every payday in order to pay for an upcoming expense.
For example, your credit card bill is at P5,000, and you need to pay it by the end of the month. If you get your salary bi-monthly, the easiest way to pay it off is to already set aside half of the bill (P2,500) two paydays before the deadline, and the other half on the payday before your due date. This way, you pay on time, and you don't have to scramble to find money on the due date itself.
Creating an efficient sinking fund means you have to know what your exact expenses are way before you even get your statement of billing. This yet again highlights the importance tracking and budgeting your money.
ADVERTISEMENT - CONTINUE READING BELOW
Benefits of a sinking fund
A sinking fund encourages you to look ahead and plan for your expenditures. It whittles down a large pay-out to bite-sized amounts that you can easily set aside, without feeling that you've deprived yourself of your suweldo. It also instills discipline when it comes to finances, and it lessens the probability of you getting slammed by an expense you're not prepared for.
And speaking of unplanned cash-outs, once you get the hang of using sinking funds to optimize your budget, you'll realize that you can effectively pay off any debt you may have, allowing you the opportunity to set aside money for both your savings and your emergency fund. It's a win-win right?
Other uses of a sinking fund
Sinking funds, however, are not only applicable to your monthly payables. You can also set up a sinking fund for a big expense (like if you're thinking of renovating your house) or even your upcoming solo vacation (whether here or abroad).
ADVERTISEMENT - CONTINUE READING BELOW
Sinking funds can also be used in planning milestones, such as getting married, starting your own business, and preparing for retirement. No matter how you utilize a sinking fund, the important thing is always having a goal to motivate you. Having something to look forward to not only gives you the drive to stay disciplined, but also affords you a financial path that won't be too hard to traverse.
ADVERTISEMENT - CONTINUE READING BELOW
Load More Stories