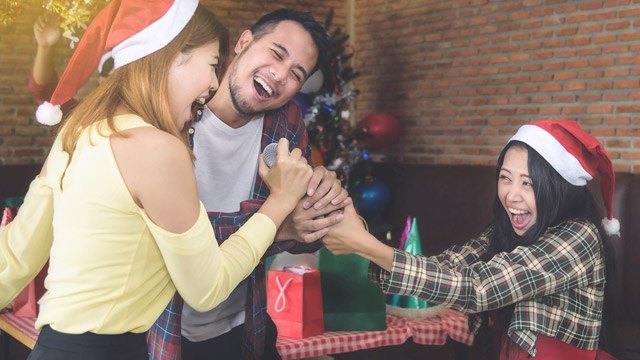 Ask a majority of businesses and they'll tell you that the time to generate the highest income within the year is during the Ber months--especially in December, for the obvious reason that people have more money to spend. It's when people receive bonuses and incentives, and the environment is entirely festive that it makes you want to give gifts and throw parties left and right. Everyone is busy and wants to enjoy, but if you're the type of person who has financial opportunities in mind, here are some sidelines you would want to take advantage of during this season:
ADVERTISEMENT - CONTINUE READING BELOW
CONTINUE READING BELOW
Recommended Videos
Event Hosting
December is the peak season for year-end corporate and school parties, even weddings.  If you're a good conversationalist and can build a jovial atmosphere for any crowd, maybe event hosting is a great sideline for you. With a little confidence and wit, (and hopefully some practice!), you can easily get started and work your way up! Your only investments are stage-worthy outfits and makeup, plus, time to know who your audience is so you can tailor-fit your execution. The average rate for a newbie is P5,000 per event, depending on the scope and type of event.
Event Musician
If you have a talent for singing or playing musical instruments, consider performing in December events. After all, music is probably one of the most important things to consider during special gatherings, as it helps set the mood and plays a big part in the ambiance.
ADVERTISEMENT - CONTINUE READING BELOW
If you're feeling a bit nervous, find a partner who can perform with you and you can be booked as a duo!
Personalized Giveaway Selling
It has always been a strong part of the Filipino tradition to give gifts during Christmas. Given that there are a lot of DIY demos for stuff like soap making or hand sanitizer creation on YouTube, and lots of materials for cheap packaging available in Divisoria, you can create personalized giveaways for your customers. Yes, there'sva bit of time and financial investment involved, but the returns can be huge, especially if your customers order in bulk. Word-of-mouth can go a long way in gaining bigger audiences.
Bazaar-Seller
Bazaars are everywhere during Christmas. They are good opportunities for first-time entrepreneurs to test the waters and see how customers would respond to their products, given that it's only a short-term business venture. They may also engage with and get first-hand feedback regarding areas of improvement. You sell items that you have created or you can go for consortium-based products. Again, when in doubt, you can partner up with a friend who has more experience.
ADVERTISEMENT - CONTINUE READING BELOW
Online Seller
This sideline option is quite similar to bazaars--only that everything is done digitally. If you'd rather work from your home, or your office, then this is the way to do it. Aside from social media marketing and good customer service practices, just make sure to find a reliable shipping method so your product actually gets to your buyers safely.
Load More Stories