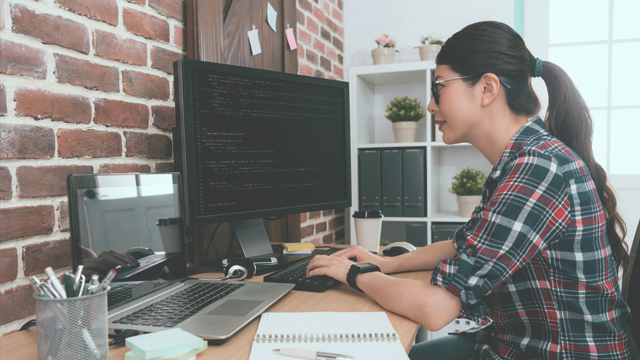 Tech has been considered a male-dominated industry, but in the recent years, women have been making waves in the field with interesting out-of-the box innovations. To back this up, the Philippine leg of She Loves Tech, a global competition highlighting female entrepreneurs and women-focused businesses, has released the ten short-listed start-ups.
ADVERTISEMENT - CONTINUE READING BELOW
Dubbing itself as the "world's largest startup competition focused on women and technology," She Loves Tech partnered with QBO Philippines, a Manila-based public-private partnership focused on startup incubation, to bring the contest to the country this year.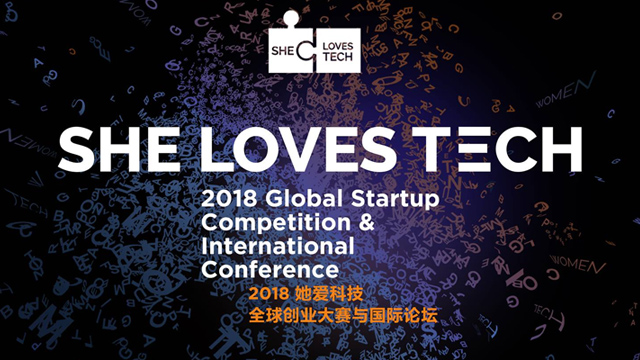 CONTINUE READING BELOW
Recommended Videos
 The 10 local startups that were shortlisted and will pitch at QBO Innovation Hub this July 31 are:
ADVERTISEMENT - CONTINUE READING BELOW
1. Antipara Exploration  
Antipara Exploration surveys coastal areas to map underwater habitats and assess the health of coral reefs. Led by Laurice Dagum and Cherry Murillon, Antipara was recently proclaimed the second runner-up in the Ring of Fire Pitching Competition at Techtonic 2018 held last June.
2. AppSell
AppSell helps direct selling and multi-level marketing companies with a mobile app that provides an electronic catalogue, a marketing tool and other similar services to help increase sales.
3. Blogapalooza
Blogapalooza connects companies to bloggers, social media influencers and other similar content creators, which can help businesses run online campaigns. Headed by Ace Gapuz, it has a network of over 5,000 influencers based around the country.
4. Ena
Ena provides a support system for victims of sexual harassment, linking them with expert psychologists, lawyers and even other victims. It aims to be a safe space for all victims of sexual harassment and to give them the opportunity to open up about their experiences.
ADVERTISEMENT - CONTINUE READING BELOW
5. Greencorten Architectural Design
Greencorten Architectural Design aims to provide a cheaper, safer and more sustainable approach to home building. It upcycles shipping containers and turns them into disaster-resilient homes and buildings.  
6. Olivia
Olivia is a mobile app specifically targeted for women who want to save, invest and grow their money. Headed by Jocelyn Pantastico, it uses a different approach to financial goal-setting by focusing less on market statistics and more on personal and family-motivated goals.
7. Payo
Payo enables online merchants to accept cash-on-delivery through its platform, which remains the most prominent method of payment among Filipino e-commerce shoppers. Co-founded by Liron Gross, it manages over 20,000 transactions each day.
8. Rumarocket
Rumarocket helps companies recruit, manage and retain their people by using machine learning algorithms tailor-fit to each of their clients. Led by 26-year-old Kathleen Yu, it has several multinational clients in the Philippines, Hong Kong and Singapore.
ADVERTISEMENT - CONTINUE READING BELOW
9. StyleGenie
StyleGenie gives personalized styling services to over 2,500 customers with its signature "StyleBox" curated by its portfolio of fashion stylists. Founded by Abigail Victorino, Rhijean Sarenas and Stephanie Oller, it is one of the portfolio companies under startup incubator IdeaSpace Foundation.
10. TripZeeker  
TripZeeker is a platform where travelers can easily book tours, activities and other travel experiences. Co-founded by Kim Lim, its website features over 92,000 experiences from 15 Asian countries as well as 81 provinces around the Philippines.
Winners of the Philippine leg will compete with other finalists from over a dozen locations worldwide at the global finals that will be held this September in Beijing, China, while the winner of the global finals will receive investment opportunities from Teja Ventures, She Loves Tech's partner venture capital fund. They will also receive exclusive mentorship from She Loves Tech's network and be able to participate in the Singapore Week of Innovation and Technology's Women in Tech Conference in September.
ADVERTISEMENT - CONTINUE READING BELOW
Entrepreneur Philippines is a media partner of She Loves Tech's Philippine leg.  
This story originally appeared on Entrepreneur.com.ph.
* Minor edits have been made by the Femalenetwork.com editors.
Load More Stories