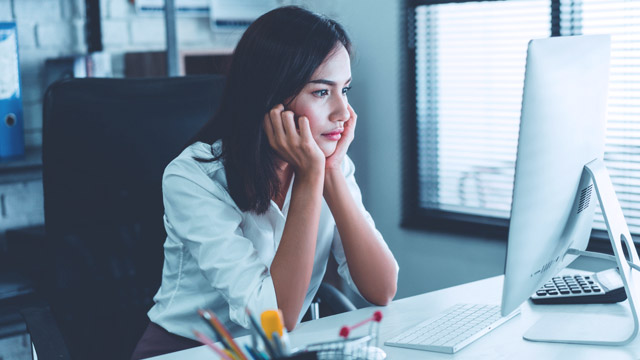 On May 20, 2019, the Senate passed the Bill 1571 or the Alternative Working Arrangement Bill on its third and final reading. The bill aims to amend the Labor Code which imposes a five-day work week. When it becomes law, depending on a mutual agreement between employers and employees, companies will be allowed to implement a compressed or a four-day work week (among other arrangements that include flexitime, work-from-home, and shifting schedules), as long as employees only work for a maximum total of 48 hours.
ADVERTISEMENT - CONTINUE READING BELOW
"The employer and the employee may adopt a voluntary work arrangement," the amendment states, "provided that hours of work shall not exceed forty-eight (48) hours a week: provided, further, that it shall not result in the diminution of existing benefits and the right to overtime pay consistent with Article 87 of the labor code, night shift differential, and other benefits shall not be violated."
There have been mixed reactions regarding the bill, and we've listed down a few pros and cons that you, a working citizen, may want to consider. It's important to note, however, that primary sponsor Senator Joel Villanueva has explained that subscribing to an alternative working arrangement is "subject to the agreement between employers and their employees."
Working hours
PRO: If a company implements a compressed or a four-day work week, employees get three rest days in a week.
CON: A four-day work week means that, depending on the company, employees may be required to clock in up to 12 hours of work a day.
CONTINUE READING BELOW
Recommended Videos
Perpetual Guardian, a company in New Zealand, has subscribed to a four-day work week and produced great results; employees became more efficient and were motivated work together towards creative solutions in order to finish their tasks within their given amount of time. The thing is, the company also reduced working hours from 40 to 32.
If a local company chooses a compressed work week scheme and squeezes in 48 hours in four days, it will lessen one's time to enjoy life outside the office: if a person works 12 hours a day and commutes at least four hours a day, then he or she only has eight hours to cram in sleep, family time, and other important personal matters.
As the bill stipulates that "hours of work shall not exceed forty-eight (48) hours a week," employers have the option to not require the full 48 hours—doing so may even be more productive than pushing an already burntout employee for 12 hours every day. Moreover, they can opt for other sustainable arrangements, such as a flexi-time, or a work-from-home scheme.
ADVERTISEMENT - CONTINUE READING BELOW
Salary and feasibility
PRO: Regular employees whose companies opt for a compressed work week scheme will still retain their current salary and be paid their usual overtime and night differential rates.
CON: There currently seems to be no provision for daily wage earners.
The Department of Labor and Employment's Handbook on Workers' Statutory Monetary Benefits states that "daily-paid employees are those who are paid on the days they actually worked and on unworked regular holidays." Bill 1571 (which can be read here), currently has no specific provisions for daily wage earners; however, it does state that a chosen alternative arrangement "shall not result in the diminution of existing benefits".
Senator Joel Villanueva also admits that flexitime and compressed work week schemes are not applicable to certain jobs, citing the testimony of Nestle employee Arlene G. Ylagan during his sponsorship speech. "There are types of work that are not yet suitable to flexible working," he says. "For instance, Arlene shared that 'flexitime' only applies to their administrative offices but not in factories and distribution centers of Nestle.
ADVERTISEMENT - CONTINUE READING BELOW
"Her testimony is a validation of the position of the Employers Confederation of the Philippines or ECOP that jobs in manufacturing, at least those in assembly lines, are not yet suitable to alternative work arrangements."
Traffic
PRO: There's a huge possibility that Senate Bill 1571 can ease traffic in business districts.
CON: It's still just a possibility.
Senator Villanueva thinks that the bill can help ease traffic in big cities, especially in a huge metropolis such as Metro Manila.
"Noong January 22, matapos po nating i-sponsor ang Senate Bill 1571, maraming mga manggagawa at commuter groups ang nagbigay ng kanilang positibong puna," he says in his May 20 manifestation. "Alam po kasi nila ang hirap nang pagpila sa MRT o paghahabol sa mga jeep at bus lalo na kapag rush hour samantalang puwede namang maiwasan ito sa pamamagitan ng mga alternative working arrangements tulad ng flexitime, compressed workweek, shift flexibility, flexi-holiday, rotating of workers, at iba pa."
ADVERTISEMENT - CONTINUE READING BELOW
While people rushing to work is one cause of traffic, there are also a lot of other things that contribute to the congestion of a city's main arteries. Aside from the bill, other measures should be implemented by transportation agencies and local government units to collectively ease the flow of traffic in major streets and interchanges.
ADVERTISEMENT - CONTINUE READING BELOW
Senate Bill 1571 now only needs President Rodrigo Duterte's signature to become a law. Once this happens, an employee can legally ask an employer to forego an eight-hour, five-day work week for a more sustainable arrangement. What are your thoughts on this amendment, and would you add or remove anything else in it? Sound off in the comments section below, or share your thoughts in our Girltalk forum. 
Load More Stories