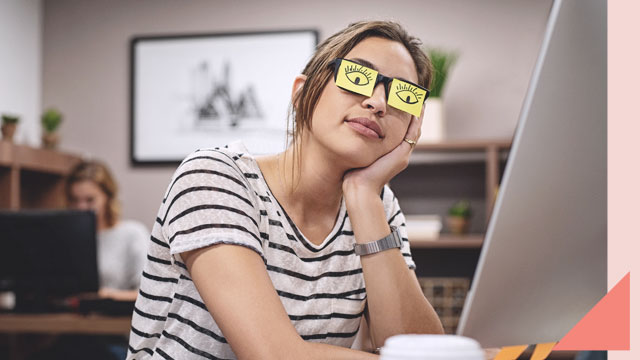 There will be times at work when you'll need to deliver more than usual, and this usually leads to long hours of work on weekdays and weekends. Whether it's your budget review, or yearly planning, or simply a sudden project you have to finish with limited time, going above and beyong the call of duty happens more often than you think—but that doesn't mean it has to consume you.
ADVERTISEMENT - CONTINUE READING BELOW
Now, "work-life balance" may not cut it this time, since you have so much work on your plate. What you need is good work-life harmony.
According to a feature on The Muse, compartmentalizing work and your personal life in such situations isn't helpful, and may even be demotivating as you will often fail to meet the balance you expected yourself to meet. "Since most people have inaccurate ideas of balance, they incorrectly assume that since they're unhappy with work, they must be in a bad job and thus begins the never-ending cycle of finding a job, hating it, then quitting it in search of something better," explains career development coach Dorianne St Fleur.
So instead for looking for a 50/50 split between your career and you personal life, here's what you can do:
Always take time for yourself first thing in the morning.
Whether it's to eat a proper breakfast, read a book, meditate, or work out, don't skip having at least an hour for yourself in the morning. This sets the tone of your day, and keeps you from feeling like you've already lost part of your personal life to your job.
Learn to prioritize.
This can be a bit tricky since everything is technically marked "urgent" so you'll need to know which of your urgent tasks should go first. Here's a trick: first work on tasks which are time sensitive, as well as tasks that can get the ball rolling for other tasks. This will increase your efficiency and help you multi-task better.
Take regular breaks.
Small breaks every so often may seem to be trivial, but including pauses in your grind won't only help rest your body (especially your eyes), but will also keep you from feeling like you're torturing yourself but staying on your fanny. (Moving around is good for your health!)
Set boundaries.
At some point, you have to stop working. For example: if you're working late into the night, do you really think that the person you're corresponding with will open his or her inbox until office hours the following day? Will that document you're submitting for processing be seen until the shift of the person in charge starts? Not everything needs to be done within the day. Just do your best, rest, and be better in the morning.
ADVERTISEMENT - CONTINUE READING BELOW
Load More Stories