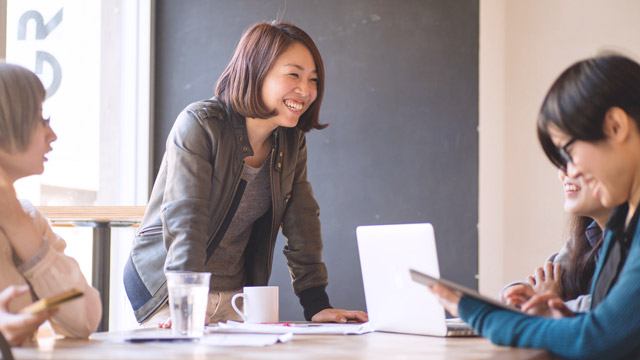 It's quite important to set personal financial goals so that we can forecast more or less how much we'll be earning in five, 10, or 20 years. For those who work corporate jobs, we often look forward to a promotion or an annual merit increase. But have you ever had that moment where you did not "feel" the increase and thought there was something wrong with the computation?
ADVERTISEMENT - CONTINUE READING BELOW
While most companies know that an increase in your take home cash is very crucial because a huge chunk of an employee's motivation comes from extrinsic factors like salary, benefits and rewards, several factors are taken into consideration when employers increase the pay of each individual. This article may not indicate all activities and factors behind the computation but somehow, it may lead us to have a better understanding on the matter.
CONTINUE READING BELOW
Recommended Videos
1. Company's Performance
Strategic planning is conducted every start of the year, at times, twice a year. This is the time when management would set targets, for example, a 10% increase in profit or sales compared to the previous year. It's based on the past performance, company's capacity and projections. After setting the target, strategies are conceptualized per department on how they can achieve their goal. If the company achieves its target, they can provide a maximum increase percentage for the different performing teams.
ADVERTISEMENT - CONTINUE READING BELOW
2. Team's Performance
Did your team achieve both quantitative and qualitative targets for the year? That would determine the allowed percentage increase for your team. Hence, teamwork and collaboration are always being encouraged.
3. Individual Performance
As much as possible, employers make everything quantifiable to avoid being subjective and biased. Therefore, Key Performance Indicators (KPI) and Key Results Areas (KRA) are always established. Oftentimes, employers have a 5-point scoring: Excellent, Exceeds Expectations (EE), Meets Expectations (ME), Below Expectations (BE) and Fair (F). On average, if you have reached an Excellent (E) score, you may get 10%-12% increase for that period, 6% to 10% if EE, 4%-6% if ME, 2%-3% if BE, and 0 to 1% if F. Given this data and given your performance evaluation, you may compute for yourself how much you'll earn five or 10 years from now if you stay in the company (and in the same job).
ADVERTISEMENT - CONTINUE READING BELOW
4. Significant Contribution and Extra Workload
These are the tasks outside the borders of your job description. There are times when work allowance is being given categorically on top of the basic salary or an additional 20% on basic salary will be given provided that you continuously perform the task or you are expected to fulfill a new role. This can also be a good springboard for a promotion you've been eyeing, so make sure to perform well when working on these tasks.
5. Tenure
When you have a proven track record and you're ready for additional complicated tasks, more strategic approach to systems and deliverables, your superior may endorse you for a promotion. What a joy it can be to know that your hard work has paid off! Achievers are the ones who don't confine themselves to that little box of "what's in it for me." The ones who excel are those who have a mindset that they should continue to invest in themselves and expose themselves to more advanced work so that in the future, they can reach the top of the career ladder. To give you an idea (and some motivation), promotional increase is 20% on the average.
ADVERTISEMENT - CONTINUE READING BELOW
* Sheena Abellera has an MA in Business Administration and is currently working as an HR practitioner.
Load More Stories