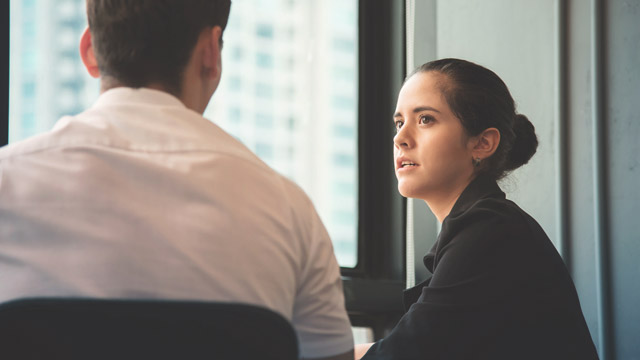 Career motivation that leads to staying within an organization differs from one person to another: some are highly driven by salary and learning acquired, while others are more for organizational culture or company reputation. Companies often try to get to know its people's preferences so they can initiate ways to keep them, especially their key talents; however, there are some inevitable realities that employers don't want their employees to know as these may affect their outlook towards their work. Here are some of them:
ADVERTISEMENT - CONTINUE READING BELOW
Your role may not have a career ladder.
People always demand for growth because it's necessary, but no matter how benevolent the management is, it's a sad reality that there are positions do not have a clear path upwards. Growth is categorized into two: horizontal advancement wherein you will acquire more skills but not move up in terms of the rank; and vertical advancement wherein you have the same set of skills but learn to handle more complex ones which can lead you to overseeing an individual or a team. Both categories are good because the enhancement of skills are there, but for some roles, neither type can be easily applied.
CONTINUE READING BELOW
Recommended Videos
Your salary is possibly smaller than your colleague's.
Have you ever wondered why there's a clause in your employment contract that you cannot talk about your salary? It's because compensation is a highly sensitive and complicated subject for the management and its employees. A group of people within the same department and same level may have different basic pay. Some factors that may contribute to the discrepancy are previous work experience, educational background, and performance. But don't fret because for sure, management has its ways to protect internal equity by defining a salary range for every position and job grade.
ADVERTISEMENT - CONTINUE READING BELOW
Your promotion is not guaranteed.
Getting promoted is not a perk which you should anticipate every year. Although it's a pay-off from your consistently exceeding performance over a period of time, there are other factors that will contribute to the go signal of your promotion like overall company performance, sales revenue, etc. That's why despite all the extras you put into your work and A's in your performance, there will be times when your promotion may not be easily negotiated. You just have to wait patiently because your grit will definitely bring you places—it's just a matter of time.
You are not indispensable.
No matter how great you are in what you do, you are replaceable. During the job offer stage, if the management thinks that your profile is the perfect fit for the position they need to fill, they will do what they can to get you on board; however, once employed, you already have to prove your worth. In the workplace, there shouldn't be any room for complacency and arrogance. You'll need drive and a teachable spirit to keep going.
ADVERTISEMENT - CONTINUE READING BELOW
You are competing with your teammates.
A harmonious workplace is everyone's goal, where your teammates are your lunch buddies, occasional movie companions, or even shopping partners. It's great to always want and aim to incorporate friendship and family in the office to add a more human and personalized touch. But sometimes, what you don't realize is that in a sense, you are competing with your very own colleagues—for promotion, for salary increase, for more exposure and learning. Regardless of this reality, always remember to do your best and play it fair. Given that you usually spend a lot of time at work, it's best to treat it as an extension of your home.
* Sheena Abellera has an MA in Business Administration from Ateneo Graduate School of Business and is a seasoned HR practitioner.
Load More Stories