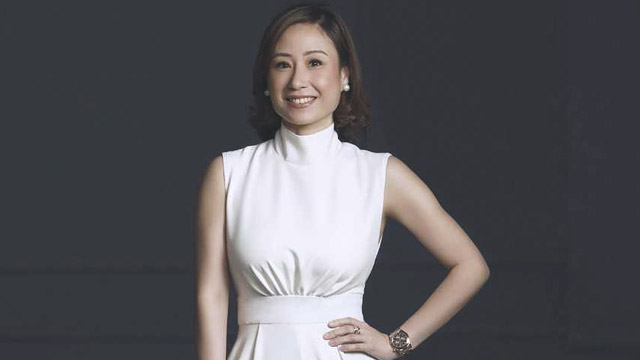 Roxanne Ang-Farillas, co-founder of the fashion giant Plains & Prints, started small.
As a young college student, Roxanne started selling clothes in school. "I would bring a duffel bag and inside would be clothes and I would sell them to my classmates."
ADVERTISEMENT - CONTINUE READING BELOW
She had always considered herself a creative person, and she was always interested in fashion. In fact, she shares that what she sold in college were actually made by her and her mananahi. "We made [the clothes] from scratch." She would buy fabrics from Makati during her free time, as it was near La Salle, where she studied, and go from there. "It's just one silhouette kasi. Just a polo-type, button-down. Then I would sell it to my friends."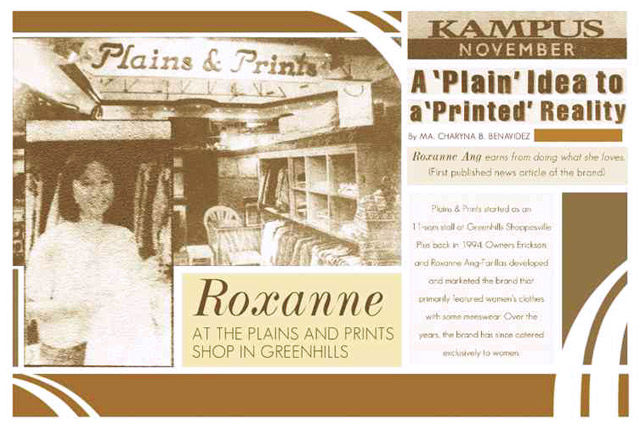 It's a well-documented fact that Roxanne, then a finance student, was 20 years old when she was offered a place to sell her wares. This was in 1994, long before social media could easily launch a business and gain thousands of followers.
"We were given an opportunity to open an 11-square meter area in Greenhills… In two months time, we were able to do it. It was very hard during that time because I was about to do my thesis also." It took about P150,000 for her to start what's today known as one of the biggest fashion brands in the country. "That included rent already, security deposit, and of course, the stocks."
From that 11-square meter area, Plains & Prints managed to get store space in Robinson's Department Store. "Then we got Greenbelt Shopping Plaza. Then we opened another Greenhills store." And as the brand celebrates its 25th year, the rest, as they say, is history.
ADVERTISEMENT - CONTINUE READING BELOW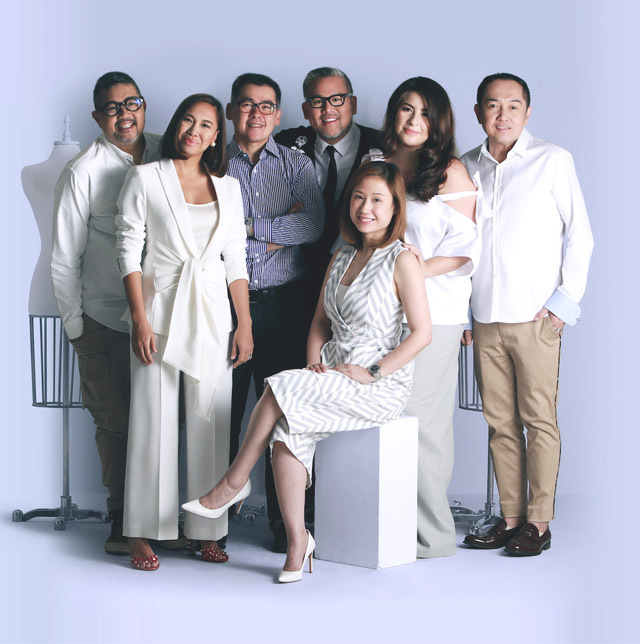 What started out as a simple clothing line was in fact an ode to Roxanne's passion. "It was something I really loved doing, my husband now—before, my boyfriend—was really in charge of the finance side. I was the operations side. [But I was also] more really on the creative side…
ADVERTISEMENT - CONTINUE READING BELOW
"It didn't really feel like work, even if I was doing my thesis and studying at the same time, I really had a nice time… Everything that I learned and am learning right now, it's from personal experiences."
For Roxanne, it was important to know their strengths and how to use them. "Plains & Prints is really known as a Filipino brand which comes out with, really, plains and prints," she says. "We're very strong with prints because prints is actually something that we developed on our own… All our prints are original. We have a design team exclusively on making prints."
Later on, they began collaborating with top local designers and photographers. "To keep ourselves relevant, we need to come up with different projects," but more than this, it also echoes the brand's thrust to keep most of their production inside the country. "We're also one of the local brands who are actually 95 percent Filipino-made. The reason why is because [the business is about] giving it to the local industry, giving it to the mananahi here. We want to keep that and we want to make sure that people [have] their jobs. Because if you all give it abroad…mawawalan ng trabaho ang mga Filipinos."
ADVERTISEMENT - CONTINUE READING BELOW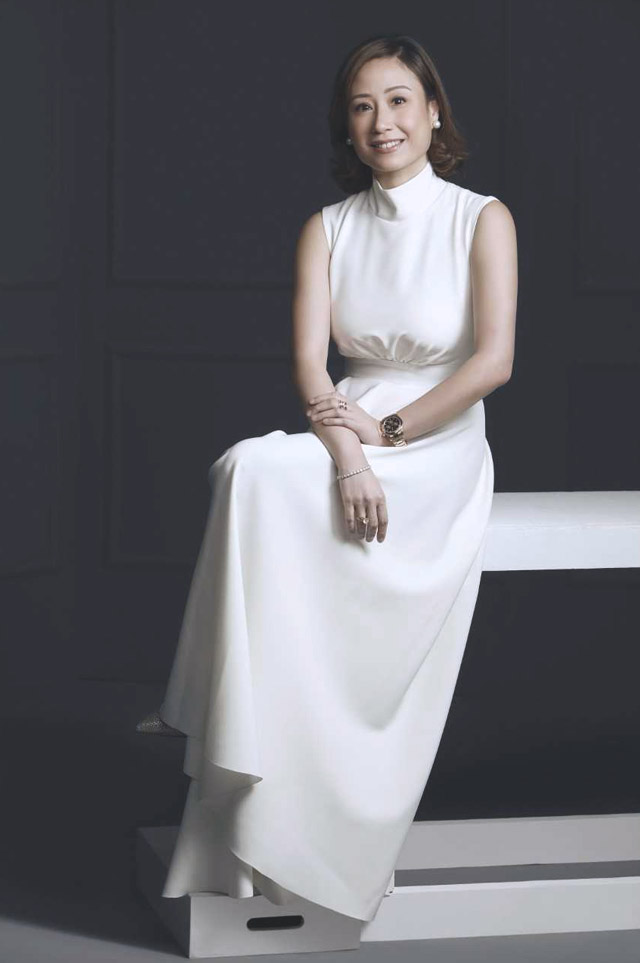 ADVERTISEMENT - CONTINUE READING BELOW
With their strong personal identity, it comes as no surprise that the brand has been long endorsed by Anne Curtis, one of the top celebrities in the country, and a known supporter of local designers. And with their selection of office-friendly pieces, Plains & Prints has definitely become a household name and is a common staple in a stylish, working Pinay's wardrobe.
ADVERTISEMENT - CONTINUE READING BELOW
For their 25th year celebration, Plains & Prints collaborates with 15 talented artists in the industry including Rajo Laurel, Randy Ortiz, Rhett Eala, Mark Bumgarner, Mark Nicdao, Wig Tysmans, Maureen Disini, Vania Romoff, Amina Aranaz, Patty Ang, Rosanna Ocampo, Charina Sarte, Martin Bautista, Anthony Ramirez, and Cheetah Rivera.
Roxanne explains, "We want to create…something bigger that's never been done," noting that beyond its two-and-a-half decades in the industry, Plains & Prints will continue to "come up with more exciting projects our consumers [can] anticipate." The future looks bright for this local brand, as with all things that begin with love and inspiration.
"I think before anything else, you should start a business that you really love. It was not just something handed down to you and you were forced to just open it," says Roxanne.
"I believe there are three reasons why [people] go into business. The first… is because you want to survive. The second reason is you want to succeed… But last and not the least…after you've succeeded, you need to be an inspiration to other people. I think that's the hardest, but that's the most important thing."
ADVERTISEMENT - CONTINUE READING BELOW
Here's a list of Plains and Prints stores in the Philippines:
Alabang Town Center 842-8403; Alimall 912-3321; Ayala Fairview Terraces 950-8229; Festival Mall 551-1206; Gateway Mall 913-7191; Glorietta 1 945-7759; Greenhills 570-9287; Harbor Point Subic; Lucky China 450-4867; Market Market 856-1669; Marquee 045-3040819; Pavillion Mall 049-4112584; Robinsons Ermita 567-1170; Robinsons Galleria 687-1026; Robinsons Magnolia 9552131; Robinsons Metro East 682-7523; Shangri-La Plaza Mall 687-1393; SM Aura 843-0227; SM Bacoor 046-4171917; SM Bf 893-2255; SM Clark 045-4990084; SM Lipa 045-9812515; SM Lucena 042-3735588; SM Mall Of Asia 556-0276; SM Manila 484-4234; SM Marikina 570-4392; Sm Marilao 044-8157832; Sm Masinag 477-7909; SM Megamall 570-8567; Sm North Edsa 376-1652; SM Pampanga 045-4550182; SM San Lazaro 567-4895; SM Southmall 802-3161; SM Sta Mesa 559-3964; SM East Ortigas 650-8818; Sta Lucia East 477-5096;Trinoma 916-6651.
You may also shop directly on their website at https://www.plainsandprints.com.
Load More Stories