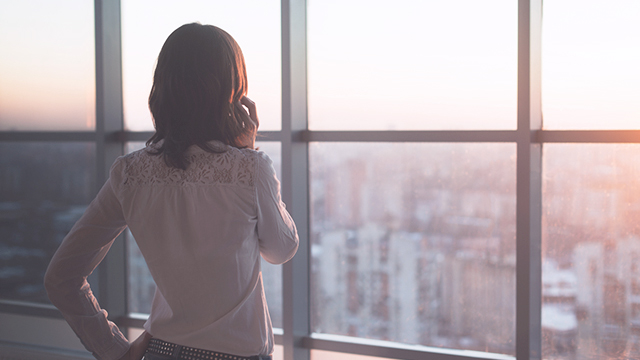 Eight remarkable Filipina businesswomen made it to Forbes' 2018 list of 50 richest Filipinos. The US magazine releases the list every year, which is based on the magazine's estimates of the value of their holdings in listed companies and other financial and real estate assets.Though still heavily dominated by men, this year's list saw an increase in women representation from the previous year, thanks to fashion designer Josie Natori, a newcomer in the list.  Still, women have a long way to go as they constitute less than a fifth of the list. Two of the eight women in the list are even paired with either their husband or brother.
ADVERTISEMENT - CONTINUE READING BELOW
CONTINUE READING BELOW
Recommended Videos
Check out the list in this infographic by Entrepreneur Philippines:

Read on to know who they are and where their considerable wealth came from. 
1. Mercedes Zobel 
Leading the list is Mercedes Zobel, cousin of Ayala Corp. Chairman and CEO Jaime Augusto Zobel de Ayala. She is on the list together with brother Iñigo and together they have a combined net worth of $2.5 billion.
ADVERTISEMENT - CONTINUE READING BELOW
According to Forbes, the siblings' wealth stems from inherited shares, as well as large stakes in diversified conglomerates San Miguel Corporation and Top Frontier Investment Holdings (TFHI). Iñigo chairs TFHI.
The siblings have been included in the exclusive list since 2007. In 2018, their wealth surged by 56 percent from $1.6 billion in 2017. 
2. Susan Co
Susan Co is the vice president of Puregold Price Club Inc., a chain of supermarkets she co-owns with husband Lucio.
Forbes has listed Susan together with her husband since they entered the rankings in 2012. They are the only husband-and-wife couple in the list, thanks to the substantial stakes each of them hold in their various companies.
The couple's fortune dipped this year by 17 percent from $1.8 billion to just $1.5 billion. Still, they have managed to maintain their rankings in the upper half since 2012.
Related story: Meet Lucio and Susan Co: The Lone Husband-and-Wife Couple in the Philippines' 50 Richest List
ADVERTISEMENT - CONTINUE READING BELOW
3.  Mercedes Gotianun
Up until 2016, Forbes credited the Gotianun family's wealth to patriarch Andrew Gotianun. When he died in 2016, they included his wife Mercedes instead and have been naming her in the list since then.
Today, Mercedes sits as chairman emeritus of Filinvest Development Corporation, which she co-founded with her late husband in 1955. Her $1.2-billion fortune comes from the different subsidiaries of the Filinvest group, including Filinvest Land Inc., EastWest Bank, FDC Utilities and many more.
Mercedes' net worth slightly dipped in 2018 from $1.4 billion in 2017. Still, she remains the third richest woman and 17th richest person in the country.
4. Beatrice Campos
Forbes traces Campos' $700-million fortune to United Laboratories (Unilab), the country's leading pharmaceutical company that was cofounded by her late husband Jose with businessman Mariano Tan in 1945.
In 2018, Campos' wealth slightly increased from $650 million in 2017, putting her at the 20th place in the exclusive list.
ADVERTISEMENT - CONTINUE READING BELOW
The Campos family has several other businesses that range from medicine to food and beverage. Her son Joselito runs conglomerate Del Monte Pacific and condiments maker Nutri-Asia Inc., which was involved in labor issues in July this year.
5. Vivian Que Azcona
Azcona chairs Mercury Drug, the country's largest drug store chain by revenue, which recorded gross revenues of Php123.2 billion in 2017. It is also the seventh largest corporation in the Philippines.
Azcona has been a consistent member of the list, but her net worth has significantly dropped over the years. In 2014, Azcona's net worth reached $935 million, the record high since 2006. However, this plunged to just $230 million in 2017. It increased again but not by much in 2018, recording $290 million.
6.  Betty Ang
Not much is known about Betty Ang, except that she founded Monde Nissin, the company that manufactures well-known food brands such as Lucky Me! Pancit Canton, SkyFlakes and Fita biscuits. She also sits as the company's president.
ADVERTISEMENT - CONTINUE READING BELOW
In 2018, Ang's net worth shrunk almost 70 percent from $880 million in 2017 to just $270.
7. Josie Natori
The only newcomer in the list, Natori is a US-based fashion designer and CEO of The Natori Company. She founded the company in 1977, which also now has a factory in Manila.
Prior to taking on the fashion industry by a storm, Natori worked in Wall Street and even became the first female vice president of investment banking at Merrill Lynch. But after settling down and building her own family in 1976, the economics graduate from Manhattanville College decided to pursue a career in the fashion business instead.
Forbes estimates Natori's net worth at $150 million in 2018.
8. Juliette Romualdez
According to Forbes, Romualdez's wealth mainly comes from the sale of a minority Banco de Oro stake in 2012 and a small share in Benguet Corporation, the oldest mining company in the country.
ADVERTISEMENT - CONTINUE READING BELOW
Her sons run Benguet Corp. today, with Daniel sitting as the company's chairman and Benjamin as its CEO and president.
Romualdez's wealth has seen a steady decline since 2014, from $170 million that year to just $140 million in 2018. She is the widow of former politician Benjamin "Kokoy" Romualdez, younger brother of former first lady Imelda Marcos. Forbes previously credited the family's wealth to Benjamin, particularly during 2009 to 2011.
This story originally appeared on Entrepreneur.com.ph.
* Minor edits have been made by the Femalenetwork.com editors.
Load More Stories