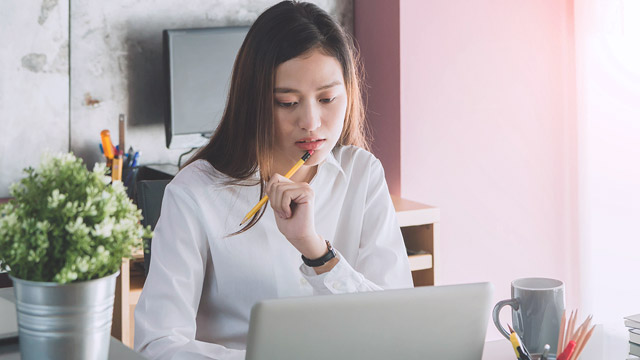 We've all been in that situation when you know it's only a matter of time before you submit your resignation letter, but leaving your company takes more than just that. At this age, you already know that you need to plan and prepare for it, because you've got more responsibilities than you did a decade ago. This time, you'll need to play it smart.
ADVERTISEMENT - CONTINUE READING BELOW
So before you talk to your boss and say your goodbyes, first take stock of the things you need to get in order, and if you have the luxury of time, stay on board for a few months more, especially if:
You don't have a replacement job yet.
The idea of screaming "I quit!" and storming out of the office without a backward glance is pretty romantic, but isn't exactly logical. First off, you wouldn't want to burn any bridges (practice delikadesa, always) especially if you're working in a small industry; and second, how are you gonna pay the bills if you haven't found another job just yet, or if you haven't even fixed your financial game plan.
Always scour the marketplace for greener pastures before you leave, and make sure that you already have somewhere to move to. If you've got no plans of going corporate anymore and you want to make your own mark as a freelancer or entrepreneur, then you should already have several projects waiting in the wings for you. Think five steps ahead so that you won't be left floating with no available source of income.
ADVERTISEMENT - CONTINUE READING BELOW
Recommended Videos
You don't have enough savings to tide you over for at least a month or two.
If for one reason or another you don't have another company to transfer to or you really need to take a long break, then you'll have to build your emergency fund to support yourself while you're looking for your next endeavor. Actually, Investopedia notes that some experts even say you should have six months' worth of savings to be able to remain comfortable, but as long as you budget well, then you'll be fine.
ADVERTISEMENT - CONTINUE READING BELOW
You still have pending loans.
This can be a bit tricky and may leave a pretty huge hole in your wallet, especially if you're not halfway done with your payment yet and you're already deadset on leaving. If you've got a pending SSS loan, then you'll have to pay for it in full. SSS AVP for Media Affairs Luisa Sebastian explained it in full in a previous Female Network interview:
"If a member resigns with an outstanding salary loan, the employer should deduct the full balance from the proceeds of his/her benefits from the company and this should be remitted to the SSS. If the benefits of the employee cannot cover the full amount of the loan, the employer should report to the SSS the effective date of separation of the employee and the full amount of unpaid loan balance.
"On the other hand, the separated employee should pay his/her loan balance on his/her own, or, upon employment, advise the new employer of the loan so that payments to the loan can be facilitated by the new employer."
ADVERTISEMENT - CONTINUE READING BELOW
Should you have other loans (car, salary, etc.) that your employer has been assisting you with, then it's best to speak with HR about how you can (painlessly) settle them before you leave.
You don't have passive income.
By this point in your life, you should have at least inquired about at least one passive source of income, like investments and insurance plans. Depending on your arrangement with your bank or financial advisor, retail bonds, for example, can actually earn you money bi-annually or even quarterly. There are also certain life insurance/investment plans that allow you to pull out funds anytime you need them. For insurance/investment plans, however, you'll need to remember than depending on your policy, you should still be putting in cash on a regular basis to keep your perks active. Talk to your agent to make your payments easier for you while transitioning to your next job.
ADVERTISEMENT - CONTINUE READING BELOW
You'll be missing out on your 13th month pay and other bonuses
Accountant Pamela Lloren already wrote before that "The best month for the effectivity of your resignation is December. The best month to start your new job or business is January." This is because aside from receiving your full 13th month pay on December, you also won't be having any tax issues once you start working in your new company or enterprise the following January.
"Since December is the year end, your tax will have a clean break and you will only be taxed for income from one employer. Generally, if you have two or more employers within the same year, your current employer needs to annualize your income and tax." Tax annualization will take a lot of paper work especially if you're going freelance, so best finish everything with no sabit so that you can begin fresh.
ADVERTISEMENT - CONTINUE READING BELOW
Load More Stories