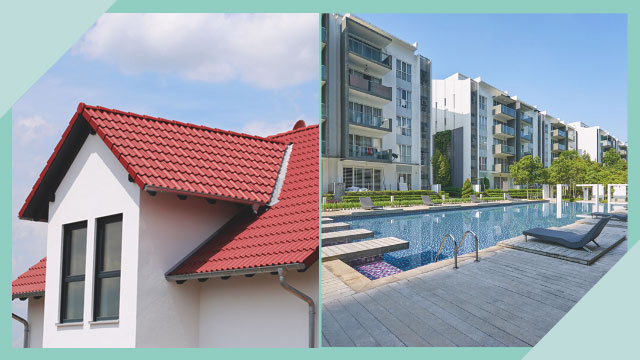 Whether you're single and planning to move out of the family home, or you have a small family and would like to start anew—you've most likely encountered the long-standing dilemma of homeowners: rent or buy? Which is better?
ADVERTISEMENT - CONTINUE READING BELOW
Some would argue that it's better to buy a home. After all, it's a worthy investment to have under your name. Aside from having the freedom to choose the interior style and décor, you also call the shots in terms of working on minor improvements. Meanwhile, those who are renting a space may not have the same privileges. While some landlords allow renters to make quick fixes here and there, nothing still compares to having a home to call your own.
At the end of the day, it all boils down to your budget, your lifestyle, and if you're ready to commit to a few changes involving owning a home. An article on Smartparenting.com.ph notes that "many opt to rent first, considering the move as a smarter and more practical decision." Choosing to rent not only saves you from the stress of worrying about real estate taxes and major renovations, it also makes your monthly expenses more manageable while giving you a home that's easier to maintain.
CONTINUE READING BELOW
Recommended Videos
If you're set on renting a space for now, the next question would be: should you rent a house or a condo unit? Each option has its own set of pros and cons. "Association dues are usually higher in condominiums, while utility bills are higher in houses given the bigger space. That space also translates to higher cost of living in a house because you are maintaining a big space, especially if you have a garden or as swimming pool. Meanwhile, expenses in condominiums, especially in terms of maintaining the amenities, are shared with all unit owners," explains Angela Gutang, a real estate broker.
Still can't decide between the two? Here are more factors to consider:
The price based on listings available on Lamudi, houses are available for rent for P100,000 a month—depending on the size of the property and its location. "Affordable houses are usually available in nearby provinces which is usually far from the workplace. Most houses near business districts are expensive and small, and are usually townhouses," explains Angela.
ADVERTISEMENT - CONTINUE READING BELOW
After a quick review of the listing, the most affordable price you can see is P45,000 for a house with 200sqm floor area in Angeles, Pampanga. Meanwhile, houses located in key cities like Makati, Quezon City, and Muntinlupa are available for rent at around P250,000 to P750,000.
Condo units, on the other hand, are available for rent at P7,000 to P25, 000 per month*—depending on the location, property, and size of the unit. Since many of condominiums nowadays are located near business districts and commercial establishments, you can count on its accessibility and availability of transportation options. (*Based on property listings available on Myproperty.ph)
The amenities
It's a plus if the house you're eyeing has a garden or a small outdoor area you can turn into an al fresco dining nook or a compact space for recreation. Many homes found in villages and subdivisions come with swimming pools and playgrounds for the little ones, too.
ADVERTISEMENT - CONTINUE READING BELOW
If you're the type who's looking for different areas for a variety of activities, you can count on condominiums to have amenities that suit any lifestyle. These skyscrapers usually have gyms, two or more swimming pools, a movie room, a function room for small events, and a clubhouse, to boot. Given these "extras," expect to pay additional fees for the maintenance of these features.
The ease of living and security
Nothing beats lounging around a big house—especially if you love having friends and family over. In terms of security, you might have to see if you can install your own security cameras or double up on the locks to keep away intruders. Security Bank notes that, "gated subdivisions are typically safer than non-gated ones."
Some condo units are so compact, it would be difficult to fit some of your belongings into the space. "Condominiums are secure as it has CCTV cameras and guests need to pass through the guards and the lobby before they can get to your space. Some buildings also offer different services like coordinating your laundry and cleaning. They also have nearby convenience stores or establishments on the ground floor," Angela shares.
ADVERTISEMENT - CONTINUE READING BELOW
The bills and maintenance
Given the space, big houses might incur bigger water and electricity bills, which are also dependent on the number of people living in the house. The upkeep of a home may also be more challenging as you need to make sure the whole house is clean and in tip-top shape.
If you're renting a condo, you'll most likely be out on weekdays so you can save on water and electricity. Concerns about plumbing and structural problems can be coursed through the building administration as well. The plus side of condo living? It's easier to clean, declutter, and decorate a small space.
The verdict
As with any other decision you need to make, don't rush into making a final choice. Study your options thoroughly and make sure you factor in your budget, income, lifestyle, and if you're sharing the space with a roommate or a family. At the end of the day, you want to come home to a place where you can relax and feel secure. You won't be able to do that if you're always worrying about the rent and bills you need to pay every month. Pick the option that gives you peace of mind.
ADVERTISEMENT - CONTINUE READING BELOW
Need additional cash to rent your home? Check out different bank rates using the FN Personal Loan Calculator.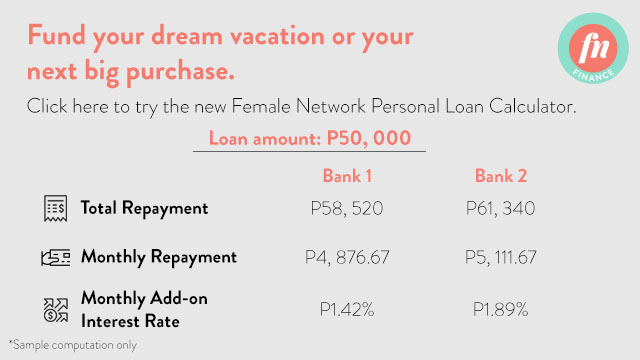 Load More Stories