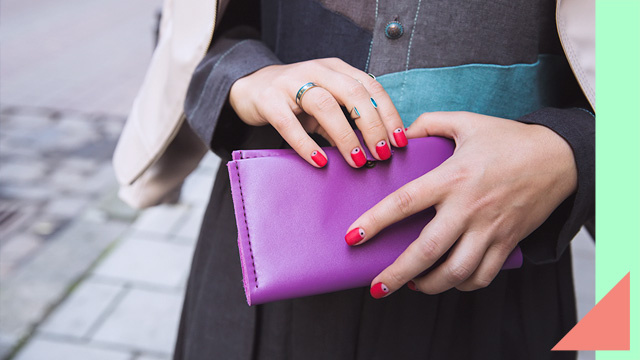 The end of the year is fast approaching and if you're lucky enough to have kept your job despite everything that has happened, then you've probably alreadly received your much-awaited 13th month pay. Let's face it: 2020's been one long, arduous ride and we all deserve a little extra for making it this far. What better way to treat yourself than with your hard-earned salary? That, or you can keep it safe and tucked away in the bank for a rainy day. Either way, what you want to do with your cash is entirely up to you.
ADVERTISEMENT - CONTINUE READING BELOW
CONTINUE READING BELOW
Recommended Videos
Just in case you need any ideas though, below, we asked real women on what they're planning to spend their 13th month pay on.
How do you plan to spend your 13th month pay?
"Online pilates classes with One Life Studio so I can finally get back in shape. (My 2021 goal is to have abs, LOL!) Or, a Deep Cleaning Package with Clean Guys PH. Haven't had the time to really organize and clean the house and it would be nice to start the year with a squeaky clean home." — Isha Andaya-Valles 
"Since I just moved, most of my 13th month pay will go to upgrading home stuff like stone forged pots and pans and custom made drawers. But I'm also having my hair colored as a mini treat for myself. (I haven't colored my hair since March, it does not look cute anymore.)" — Ysab Yuzon
"I think I want to save it for house essentials such as amai plates and aesthetic organizers since I recently moved into my new condo. Either that, or a nice bag. I also plan to donate to our local church a portion of it for our yearly Christmas drive. I just try to not think about the extra money I have, otherwise I'll itch to spend it. I am very much aware that it's smarter to save it up for a rainy (read: rainier) day but at the same time I want to gift myself something pretty because it's been one hell of a year." — Steph Sison
ADVERTISEMENT - CONTINUE READING BELOW
"I initially had a long list of things I wanted to buy for the holidays, but with our current situation, I decided to just deposit my bonus into my savings account. I might use the money to pay for utilities or for my travel budget in the future! I know it's not an interesting answer, though it's definitely a choice that I'm glad to be making and am sure will pay off later on." — Nicole Arcano
"I'm planning on treating myself to a new phone. It's been a tough year and I just really want to gift myself something nice. So I've had my tiny iPhone SE since 2016 and I'm planning to buy the new Samsung Galaxy Note 20. Good for the next five years again!" — Kathrina Salazar
"I usually put my entire 13th month pay in my savings account, but this year I'm treating myself to two things. I'm a huge geek and I like games, so I'm getting a mechanical keyboard and a new headset. That would still leave me enough money to invest in either funds or stocks. I'm still thinking about it." — Charlene Owen 
ADVERTISEMENT - CONTINUE READING BELOW
"I'm paying off one of my credit cards in full. I'm also buying a new aircon for my room na inverter." — Ro Manalo
"I want to upgrade my two-year-old iPhone to an iPhone 12. But it'll be care of a telco plan so it won't be as expensive as buying a unit. I'll also pay for my annual insurance premium. And then invest whatever's left!" —Koko Ko
"Because of the pandemic, my priorities and perspective regarding my finances have changed dramatically. My dad's a part-time university professor and his class load was lessened because of the online class setup. Which of course meant that his monthly income decreased, too. So my 13th month this year is for my parents and my extended family members so that we can all spend a happy Christmas. Supporting my family full-time, I think I wouldn't really want anything more." — Maura Rodriguez
ADVERTISEMENT - CONTINUE READING BELOW
Load More Stories