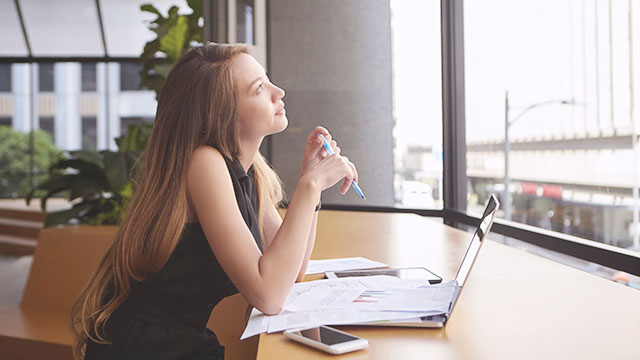 I grew up knowing the value of money—almost to a fault; and I'm sure a lot of Filipinos can relate to this, as our parents come from a very straightforward, by-the-book generation, also almost to a fault. "If you do well in school, you'll find a good job. If you work hard and follow the rules, you'll be rewarded with fair pay and a bright future." Simple, yes, but not so much in 2018.
ADVERTISEMENT - CONTINUE READING BELOW
I say this because my relationship with money has gotten pretty complicated now that I'm a full-blown grownup. With bills to pay and a life to build, I find myself constantly worrying and stressing about it even when I don't entirely have to. I have a steady job that compensates me monthly and if I budget it right, it's more than enough to get me by. But I'm I also your average millennial, who wants to travel, eat out, shop, and practice proper work-life balance. I also know that unlike the average millennial, I need to invest and save and give back to the community. And that's pretty much where the battle began. (Please. It's been going on forever.)
There are many ways to get rich, and a lot of those opportunities will come your way especially when you make an effort to look... #HustleHard and all. But because I was always taught that I had to seize every opportunity in order to be successful, each offer always felt like it would be too sayang to turn down. Especially when it's eight o'clock in the evening and you don't really have anything to do but stay in bed anyway. But at the same time, I slowly had to learn that those three hours in bed can sometimes be the only thing that'll keep me sane in a hectic week. Or that I could use the extra time to pick up a new hobby that'll inspire me in a different way.
The realization also came because I found myself tired all the time, and I wasn't even managing the extra income well. I fell into a bad habit of adjusting my lifestyle based on how much money I had in my bank account, which really just led me to zero savings by month's end. Rumaket ka pa, 'di ba? I could have just skipped a few Korean barbecue buffets and express massages. Same thing!
And so, I started changing my approach. Instead of looking for opportunities to make money, I started looking for "career investments." Something more long-term as opposed to one-time, big-time jobs that won't really hone my skills or push my career forward. I also started maximizing my breaks more. Instead of staying in bed when I don't have to work, I look for something new to do. I cook, I exercise, I watch tutorials, read books and spend time with friends and family. Sure, I could always be making more money. But at what cost? I realized that the same way fitness journeys should be grounded in self-love (meaning you shouldn't hate yourself just because you're not where you want to be yet), career and financial freedom should also be rooted in self-fulfillment. You shouldn't fear having less money if you've got the basics down pat. As long as you know you're putting in enough effort to learn and grow as person, and that you're somehow paying it forward, true sucess will come. #BelieveIt
ADVERTISEMENT - CONTINUE READING BELOW
Load More Stories