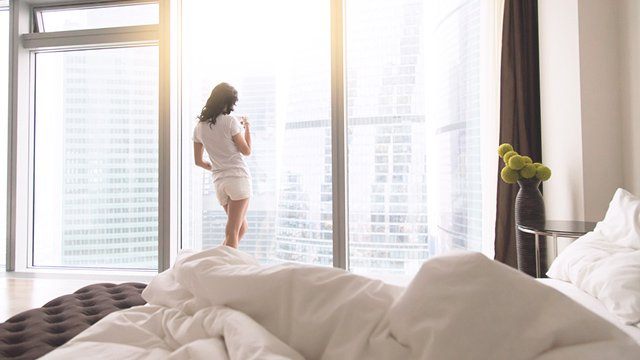 Renting or buying a place to live in is one of the most important investments in life. There is a need to carefully evaluate each factor that makes a home the perfect investment, since not only will you be spending a lot of time in it, you'll also be spending a lot of money as well. Here, our GirlTalkers share all things you need to consider before sealing the deal!
ADVERTISEMENT - CONTINUE READING BELOW
1. Location
Is it near the place you work? How long does it take to get to where you need to be daily? Is the commute good?
CONTINUE READING BELOW
Recommended Videos
2. Developer
Are they reliable? Make sure to do a background check on the developer's previous projects so you have an idea on how they run their business, as well as if the construction standards are met. You can also check the testimonials of other unit owners to know the pros and cons of living in their developments.
3. Facilities and Amenities
Will living there eliminate a lot of additional travel and other expenses? What other amenities will be available to you and your family? Check if their gym, pool and other benefits are up to your standards!
4. Security
Is it in a safe area? And if something happens, how soon before someone can assist you? Everyone wants to be safe in their own home. Be sure to check the surrounding establishments aside from whether or not the building is guarded properly. Most condos have multiple entry points, so choose one that has all entrances covered.
ADVERTISEMENT - CONTINUE READING BELOW
5. Neighborhood
Are you near establishments or sites that make noise in the evening? How many units are on the floor? These are important to know especially if you want your place to be quiet and undisturbed, especially at night.
6. Unit Space
Is the unit spacious enough for you? Will it fit all your furniture and appliances comfortably? How's the storage? Make sure to think this part through, so you won't have to sacrifice some items that are important to you.
7. Budget and Payment System
Is the price right for the place? Are the monthly dues reasonable? Is the parking slot fee included in the total price? Get the best payment terms in order to avoid complications. This will also help you manage your expenses. While we all love to live in a beautiful place, it's also a must not to live beyond your means.

Now that you know some of the questions to ask your broker, we're sure you can find the best home for your family. If you want to know more about other people's condo search experiences, head over to our Girltalk forum. Happy hunting!
ADVERTISEMENT - CONTINUE READING BELOW
Load More Stories