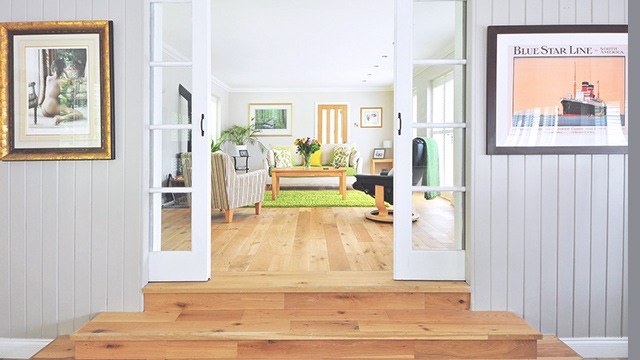 There are many ways to make your money grow for you, and one of them is by taking advantage of what you already have and turning it into something profitable—like renting out your place for a few days.
According to their website, "Airbnb is the easiest way for people to monetize their extra space and showcase it to an audience of millions." It's "a trusted community marketplace for people to list, discover, and book unique accommodations around the world." Nowadays, many local and foreign travelers don't really check in at fancy hotels (unless they can easily afford it). Some of them are fine with staying in botique hostels or renting a regular room, so that they can allot a bigger portion of their money for food, pasalubong, transportation, and other activities. While this makes room rental a very prolific business, you still need to carefully plan your strategy before you hand out your keys. 
ADVERTISEMENT - CONTINUE READING BELOW
CONTINUE READING BELOW
Recommended Videos
If you're looking for guidance from women who have gone through the process of hosting, here are a few tips from our GirlTalkers:
1. Make sure it's legal.
Get a permit and settle all the legal issues before you start advertising. You wouldn't want to have to deal with lawsuits for wanting to make your money work for you, right? Plus, it'll be good credit for you once your guests know that they're not staying in a place that isn't registered with the government.
2. A good, safe location will up your chances of getting guests.

Location is one of the most important things guests consider when thinking of getting an Airbnb, so make sure the spot you choose to rent out is near food establishments, convenience stores, and terminals. Plus, your flat needs to be situated along a well-lighted street so your guests feel safe all throughout their stay.
ADVERTISEMENT - CONTINUE READING BELOW
3. Start with reasonable room rates.
When you're just starting, it's only right to rent your place out at an profitable yet affordable price. Sure, the returns won't be that huge in the first few months, but once you've built some credibility and produce good reviews, you can start to gradually increase your fees.
4. Have quality amenities.
Let your service speak for itself; have comfy beds, clean sheets, and maintain a tidy place your guests can fully enjoy. It may seem like a tedious investment but sometimes, it's the little things that win the hearts of people. If possible, install a WiFi connection, cable TV, and other interesting add-ons. Don't forget to keep the kitchen and bathroom clean as well!
5. Be aware of the competition
Just like any other business, you have to know what the competition is up to. If you've been in the area for quite some time and no one is booking your place, then maybe there's another place that offers better services at a more affordable price. If that's the case, review your strategy and find out what you can entice guests with that others don't offer.
ADVERTISEMENT - CONTINUE READING BELOW
Got any tips for aspiring hosts? Share them on GirlTalk!
Load More Stories