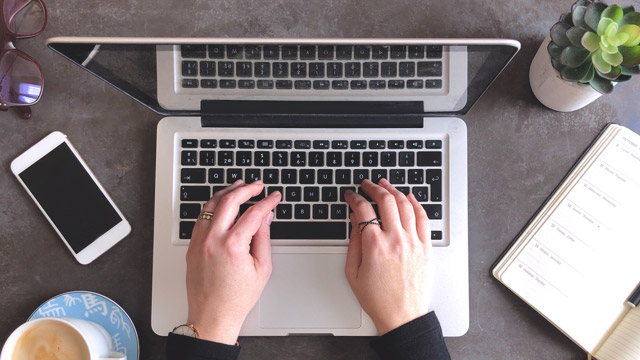 Whether you work in a company building or on a desk inside your home, office work can be pretty tedious. But one way to make desk work more fun is by decorating your area with things that make you feel more energized and motivated, such as small plants. But if you're thinking, "How will I be able to maintain plants if I'm always swamped with work?", there's no need to stress—there are plant types that don't have to be constantly looked after.
ADVERTISEMENT - CONTINUE READING BELOW
Succulents
Hop on the bandwagon and get some small and cute succulents for your office. As long as you water them weekly (make sure that their roots are dry before doing so again) and you situate them in a place with ample sunlight, they can definitely add a splash of life to your work space and motivate you when you're feeling swamped.
Cacti
Another low-maintenance plant that can spice up your office is a cactus. This type of indoor plant is perfect for those who are trying gardening for the first time. Simply place your cacti in a sunny area, since they thrive in natural light.
Ficus
If you plan to include a ficus houseplant in your home garden, make sure to place it in a place where it will only receive indirect or filtered sunlight, since direct light will cause leaf scalding and loss. Also make sure to check the top soil of your ficus plant before watering, because it doesn't like overly wet roots.
ADVERTISEMENT - CONTINUE READING BELOW
Aloe vera
Aloe vera, which is a kind of succulent, thrives in dry conditions and doesn't tolerate a lot of water very well. Make sure to plant it in a pot with plenty of drainage holes, and which is filled with the same kind of soil you would use for a cactus plant.
ADVERTISEMENT - CONTINUE READING BELOW
Snake plant
Good news for lazy plant parents—snake plants do not need to be watered very often, and can survive in indirect sunlight. Just make sure to use fertilizer when caring for a snake plant.
ADVERTISEMENT - CONTINUE READING BELOW
Spider plant
If you want to decorate your desk with plants but are using an office that is dark and windowless, don't fret—spider plants are the best option for you. These can survive in indirect light as well, and do not need to be watered too often—just make sure the soil is dry before you water it.
ADVERTISEMENT - CONTINUE READING BELOW
Tillandsia (Air plants)
Looking for the perfect plant to put inside that bohemian-inspired hanging planter you've been dying to decorate your workspace with? Tillandsia is the plant for you. This type of air plant only needs to be soaked in water for two to three hours every two weeks, and be given some bright light. If you don't have a place to hang a planter from, customized planters are a great alternative.
ADVERTISEMENT - CONTINUE READING BELOW
Source: House Beautiful
This story originally appeared on Realliving.com.ph.
* Minor edits have been made by the Femalenetwork.com editors.
Load More Stories