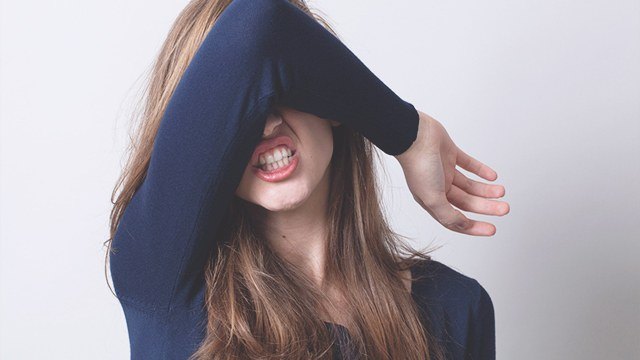 How many times have your heard yourself say "Ayoko na, magre-resign na talaga ako!" only to find yourself back on your desk on Monday morning, giving suggestions during your company's planning session for the next quarter? Yup, we've all been there.
While wanting to quit is a common thing to express when you're feeling frustrated at work, it usually takes a while before you actually push through with it. Find out what the last straw was for our Girltalkers that made them hand in their resignations—for realz:
ADVERTISEMENT - CONTINUE READING BELOW
1. Horrible bosses
There are no perfect bosses, the same way that there are no perfect employees. But the difference lies in whether or not the boss simply makes mistakes from time to time, or if she downright acts like she's not part of the team. For LilaFowler, it was having to deal with unrealistic targets and a constantly "upset" boss in an environment that made it hard for her to achieve her goals in the first place. For angelic_daphne, she wrote that her boss "threw her under the bus" during a meeting, which made her feel that her work was unappreciated.
2. Lack of motivation
For user DalagangPinay, aside from having issues with the company's management, she found that she was no longer interested in the work she was doing. RoughLady, on the other hand, said she felt that her job wasn't challenging enough. While a "chill" job may sound inviting in the beginning, it's common to find yourself yearning for some excitement in your career. Isn't that what would make you stay in a company in the first place? For khaleesiCersei, aside from being bored with her current tasks, it was being denied a promotion she applied for.
CONTINUE READING BELOW
Recommended Videos
3. Greener pastures
It's not always bad working conditions that makes people leave their jobs. For some, it could be better opportunities in terms of flexible hours, compensation, or location. For Tumblrista, it was a career opportunity abroad. For donya_dyosa, even though she loved her current company in terms of their employee management, she couldn't say no to a better offer.
4. Pregnancy complications and family issues
For ubermame, it was a high-risk pregnancy that led her to go on bed rest throughout her whole term. For gentai_chan, after giving birth to her second child, she decided to quit her job to look after her two kids since she didn't want to hire a nanny after hearing "the not-so-good experiences from other moms."
5. Long work hours
Me-time is important to any woman. According to Yes Man, aside from the stressful job and very low pay, it was that they still had to go to work on Saturdays. For yn061515, after four months of doing the night shift, she decided to accept another offer.
ADVERTISEMENT - CONTINUE READING BELOW
6. No pay increase after one to two years
While it's not mandatory for companies to give annual salary increases, it's understandable that it's hard to stay motivated when your expenses keep piling up and your income remains the same. For Girltalkers chengkii, lady_jhade and lilmissprettydiva, they found that they could barely save and reap the benefits of their work because their salaries were barely enough to cover their daily expenses. For BAISANAN, the last straw wasn't just the lack of increase, it was finding out that the new hire had a bigger compensation package.
Are you considering resigning from your current job? Join the conversation on Girltalk!
Load More Stories