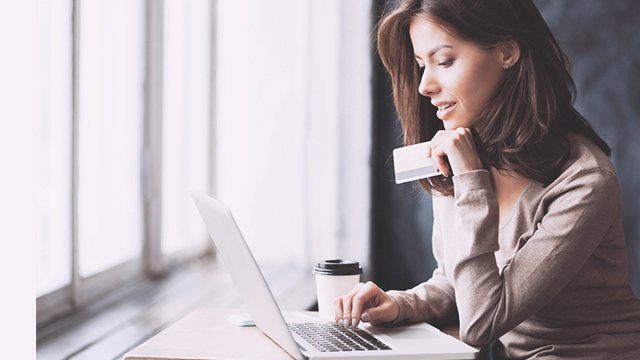 Gearing up to reach your first million? Read on to find out how our Girltalkers did it:
Working Abroad
"I think we made our first million at the age of 28, just by working," said joban99. We work abroad kaya it was a bit easier for us. We saved our money for about two years and built a house."
ADVERTISEMENT - CONTINUE READING BELOW
"People say when you have kids its harder to save, pero having kids has actually made us save and invest more."
Girltalker xtine shared that she earned it also from working abroad for two years, but she invested the money right away.
Side jobs
Girltalker sweet_sexythang wrote that she "reached my 1M at 29 through freelance writing only. Now, I'm 30 and my house is nearly [finished]."
Disciplined spending habits
lonelymiss28 says she reached her first million at 33, solely through being very thrifty, while pRincess*niNa reached hers at 26 through saving and putting some money in mutual funds.
Girltalker OD shares that after finally paying off her credit card debt, she cancelled all her cards except for one that she doesn't even use anymore. Eventually, she reached her financial targets by saving 70-80% of her income every month, avoiding malls especially around payday, and keeping only P500 in her wallet for impromptu purchases (a tip she claims she got from a very old Aga Muhlach interview!).
ADVERTISEMENT - CONTINUE READING BELOW
Recommended Videos
"Keep track of your expenses, every bit of it. Even the most trivial spends should be accounted for like snacks, yosi, fare etc."
Selling Property
User hannie1216 shares that she got her first million after they sold their house. For toria, it's diversified from lot property, UITF, stocks and her emergency fund.
Investments
In blooming's case, it was simply through work, savings, and safe investments (time deposits, in her case). 
For bratinella08, she started in her 20s by placing her money in a time deposit and Special Deposit Accounts (SDAs). At 30, she entered a business, and at 31, started investing in stocks, Unit Investment Trust Funds (UITFs) and mutual funds.
Having a hard time saving and growing your income? Here are some tips from our Girltalkers:
"My advice is don't try to have 1M in your bank account, try to invest your money before it gets to 1M," says joban99.
ADVERTISEMENT - CONTINUE READING BELOW
Girltalker lischan writes "I realized a little too late that letting your money sit in the bank for years doesn't really help it grow much." 
According to OD, "Knowing your spending habits daily gives you so much leverage on how you can thoroughly manage eventual expenses and budget."
As for getting a bigger salary, blooming shares that pursuing futher studies helped boost her career.
If the idea of giving up your current lifestyle stresses you, funky f says "...it's better to have a healthy balance of investment and savings while enjoying your hard-earned money." So it's really a matter of knowing when you can afford to indulge yourself.
At the end of the day, there are many ways to grow your money. With a little discipline, motivation, and support, you can definitely hit your financial targets. And even if you don't, for as long as you invest in yourself, your health, happiness and future, then you're on the right path. There's a lot of trial and error in money management, but what matters is that you never stop learning. 
ADVERTISEMENT - CONTINUE READING BELOW
Load More Stories