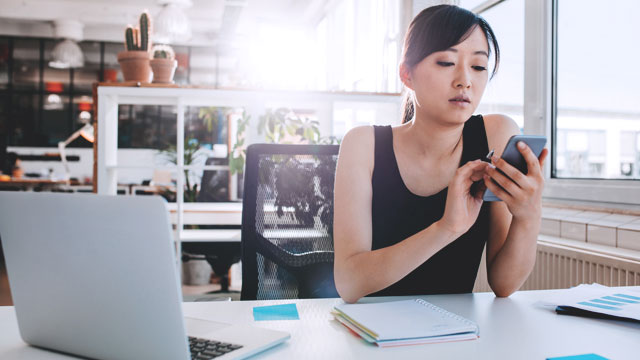 Let's be real: a huge part of what we all know about money comes from a lot of personal trials-and-errors mixed with tips from family, friends, and experts who know better. Generally, we already have the basics down pat—pay yourself first every suweldo, invest in financial vehicles such as retail bonds and stocks, get into insurance/investment plans from reliable companies—but as with everyone else, we tend to learn more as we go along.
We asked several Pinays how 2018 has taught them to be more money-savvy, and here are a few hacks that you may want to add to your mental list of financial tips:
Tanya, 35
"Don't trust JUST ANY booking platform! And join the company stock option early!"
Olivia, 28
"If you want to just be aware of how much money you're spending and where it goes exactly, download [a budgeting app that] helps you categorize your expenses so you know exactly where you splurge. It is often a bitter pill to swallow when I look at my monthly review. But being aware of how much you spend per month is always the first step to know how to save and how much you need to earn."
ADVERTISEMENT - CONTINUE READING BELOW
Anne, 35
"Just continue spending as you did before you got the raise.
"For me na per project basis, and because I kind of got a good one this year and we're a two-income household: before I even got the money I already said at least half of it will go to savings. Kung baga: mentally set it aside already para 'pag dumating 'wag na galawin. It does not exist."
Cheryl, 30
"Love your work and money will follow. Save and invest smartly, but don't forget to allow yourself to enjoy. Buy stuff that makes you happy and if you like to travel, invest in it. Money can be replaced, but memories and experiences can't."
Janina, 35
"Use cash and not a credit card as much as possible when shopping. This will surely lessen your unnecessary purchases. Open a savings account with a higher interest rate, commit to how much you will put in it monthly, and never ever touch it. If you have a health insurance/HMO, use it wisely. You will never know when you will need its full coverage for a really expensive illness. And most importantly, save/invest for your retirement. Tigilan na 'yang YOLO-YOLO na 'yan, haha!"
Load More Stories