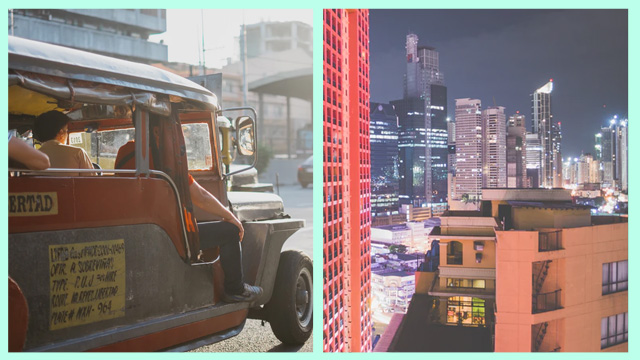 Between rain and flood, road construction, the growing number of vehicles, and rule-breaking drivers (and law enforcers), the traffic in Metro Manila continues to be a disruption to the quality of life in the capital's business district. For working Filipinas such as product manager Kim Cabanig, 28, it's become a situation that just requires creativity and perseverance—"While I'm not even done putting on my makeup, I would already book a GrabShare because since I know it would take me at least 3 attempts to get one"—and some little hacks on the side. "I've somehow gotten the hang of finishing my makeup in a moving car," she says.
ADVERTISEMENT - CONTINUE READING BELOW
Similarly, creative director Kat Tapang, 33, learned the ropes of commuting in the city during her days as an ad agency intern traveling from Manila to Makati. "There was a UV Express van option from Manila to Makati, which became my 'friend' when I started working in Makati, too," she shares. This was around seven years ago, which, for creative professional Mikaela Ramos* (not her real name), 29, was the same. Her Quezon City to BGC daily routine would take her an hour and a half one way, going from tricycle to jeep to train to bus just to get to work. "That was three hours everyday," she says, "More if it was the holiday season."
All three women have since moved closer to their place of work. From starting her day racing against the clock to get a GrabCar, Kim now lives in an apartment right across her office. "I don't really have to wake up extra early to beat traffic and can just wake up just an hour before office hours—so I get more sleep nowadys." Besides that, she shares that she also now has time to cook, cutting back her expenses for buying food from restuarants, and she can set some time for exercise.
Kim's Expenses
Transportation
BEFORE: New Manila to BGC: P13,000 per month (P650 per day)
NOW: BGC: Almost close to zero. "I report to our other offices outside BGC but there's a free company shuttle," she shares.
Food
BEFORE: P300 per day
NOW: P200 per day. "I would usually make my own lunch and dinner rather than eating out," she says.
Rent
BEFORE: P5,000. Living in one of her tita's condo units, she only paid association dues.
NOW: P15,000
Kat has also moved to Makati, where her current office is, but pays higher rent for a smaller space. This is the price to pay, though, for her energy and focus to center on the quality of her work and time. "I don't think I can compare my expenses then and now because of 1) my salary, and 2) how the cost of loving and my needs/wants have changed. However, I know that for everything that I'm paying for, comfort and convenience are on top of that list. It's a privilege, yes. We all know how bad Metro Manila traffic is. What I can no longer afford is to rent a cheaper place that will put me in a stressful commuting situation."
ADVERTISEMENT - CONTINUE READING BELOW
Kat's Expenses
Transportation
BEFORE: Manila to Makati: P150 per day
NOW: Makati: P300 via Grab, back and forth
Rent
BEFORE: P5,000. She was sharing a 2-bedroom apartment with a friend for P10,000, which she paid half of.
NOW: More than P10,000, shared with her partner, but it is nearer the office.
Mikaela*, who used to commute from Quezon City (UPD area) to BGC, now lives in the C5 area near BGC, where she still works. She admits the prices of transport and services have changed since she began working eight years or so ago, but shares that her current savings have gone up to almost P9,000 per month. Her rent and food expenses have increased, but living closer to work has no doubt added to her energy for productivity and helped in advancing her career and financial situation.
Mikaela's Expenses
Transportation
BEFORE: P3,000 a month
NOW: P2,500 a month
Food
BEFORE: P2,000
ADVERTISEMENT - CONTINUE READING BELOW
NOW: P7,000
Rent
BEFORE: P6,000
NOW: P11,000
In the end, it's all about your priorities—whether it's money, time, or comfort, there's really no one answer. What's important is that your choice should take into account your health, your well-being, and your quality of life.
Load More Stories