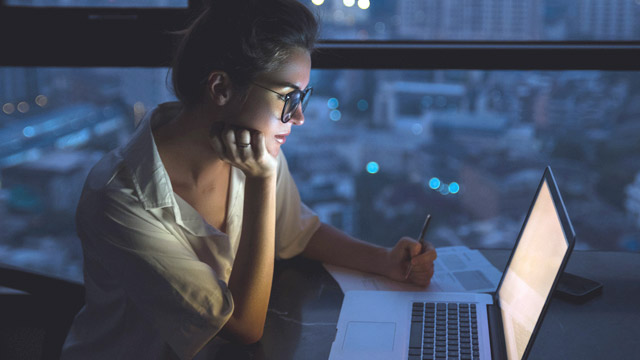 Women, especially those who already have their own families, don't have it easy. Apart from the long commute, being away from your family, and still running the household after you get home, you also have to worry about doing an excellent job in your career, so you don't lose your foot in the ladder. Unfortunately, not all employers are as understanding—we know of the horror stories of some women who were told during job interviews that they probably won't get the job because they have children, and they prioritize family.
ADVERTISEMENT - CONTINUE READING BELOW
Charity Delmo, a young Pinay CEO from Iloilo aims to change that mindset. On a now viral Facebook post, she writes a letter to her employees to remind them that it's perfectly okay to put the family first.
Delmo, who runs Ideal Visa Consultancy, a company that helps clients who are seeking opportunities in New Zealand, Canada, and Australia, shares in the letter that she hired her staff for the following reasons: to provide for their families, to acquire additional skills, and to make them better people.
When the time comes that her staff needs to choose between a client's needs or their children's school activities, Delmo gives her permission to put family first. "If you have to choose between your wife or your husband's needs over mine as your boss, please choose them," she adds.
Delmo knows that not all employers share the same mindset as hers, but on her post, she writes that she would rather close her company than see her employees miss school activities or strain their relationship with their partners because of company matters. "They are your home first before the company gave you a second home, they're your family before you became mine," she writes.
As a boss, Delmo writes that she has always believed that a person who is happy at home is also satisfied at work. If family relationships are broken, repairing it won't be as easy, and it can affect the employee and his work.
"So, go home. Be home. Your work can wait. I can wait," she says.
Since posting it on her Facebook, Delmo's letter has been shared over 44,000 times and has received 54,000 reactions and over 4,000 comments. Working moms were especially touched by her kind words.
There were others who criticized her for being "unrealistic." Some did not believe that it was written by a boss. As much as she could, Delmo tried to answer their comments.
In one of the comments, Delmo also shares the reason why she chose this leadership style: "As an SME (small and medium-sized enterprise) owner, I honestly cannot provide them (her employes) the lavish benefits that other corporations are giving, and I hope I compensate that lack in my own little ways."
ADVERTISEMENT - CONTINUE READING BELOW
In a separate post last December 2, Delmo shared that she did not expect the response that she had gotten for her letter to her employees. "It's been an awkward two weeks for me as I've been getting thousands of followers, hundreds of thank you messages not only from employees but from HRs (human resources) and fellow employers as well…not the kind of attention that I believe should be given to a simple woman and entrepreneur like me," she shares.
At the end of the day, it's the employee who knows where their priorities lie. But finding a workplace that understands your needs makes life a whole lot easier and may even benefit the company in the long run. We can only hope that Delmo's words create a ripple effect—after all, a happy employee becomes a fiercely loyal employee!
ADVERTISEMENT - CONTINUE READING BELOW
This story originally appeared on Smartparenting.com.ph.
* Minor edits have been made by the Femalenetwork.com editors.
Load More Stories