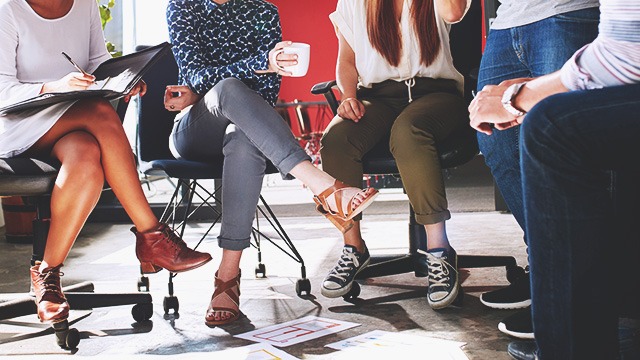 There are many younger millennials born between 1989 and 1997 who have managed to make a name for themselves. There's Rachel de Villa, the 24-year-old co-founder and chief technology officer of the crowd-funding platform Cropital; and there's Amin Hataman, who developed biodegradable plastic bags using nata de coco at 15. Younger millennials are known to do more things in pursuit of their passion, and their zeal and idealism can be enviable at times.
ADVERTISEMENT - CONTINUE READING BELOW
And then there are those who seem to have work ethics so different from yours, and while it's not a bad thing, you have to admit that sometimes, you just don't get them. Is it you becoming a tita? It could be, but there is in fact a huge divide between older (those born before 1989 but after 1982) and younger millennials: where older millennials prefer stability and improvement, younger millennials are always in search of something new. It's a "want-it-all-now" attitude, which can be unsettling for some people in the workplace.
In a recent TFCU Talks by ABS-CBN's The Filipino Channel, Google Philippines Industry Manager Jonathan Joson shares his thoughts on millennials, which probably echo the things you wish you can say to the wide-eyed fresh graduate you now have in your team:
1. "No one owes you anything."
"You are there to make value," says Jonathan. "You are there to create something useful." Millennials, especially those in the younger bracket, often look for value in what they do. If your teammate finds it hard to find meaning in her tasks, challenge her to create it for herself, whether it be by developing a new way of doing things, or by pitching a novel idea all together.
ADVERTISEMENT - CONTINUE READING BELOW
2. "[Find] someone who will teach you what you need to know."
It doesn't necessarily need to be you, but giving your younger millennial the option to learn something from someone knowledgeable is a win-win for her and your company as well.
3. "Don't think about money, fame, the prestige of what you're doing at the start."
Probably one of the downsides of this "want-it-all-now" attitude is impatience. In an era where a lot of things are real time, be an anchor, and show that perseverance goes beyond physical rewards.
4. "You are meant to make mistakes."
Your younger millennial employee may freak out at her first big booboo, and while it's quite understandable (you were probably the same years before), it's also good to remind her that such things happen from time to time. Having the chops to take responsibility for any mistake helps build character.
5. "No one can make you happy but yourself."
Happiness is a choice. Probably one of the best things you can teach your teammate is that happiness is never handed to you—you have to get it for yourself.
ADVERTISEMENT - CONTINUE READING BELOW
Recommended Videos
Comments
Load More Stories