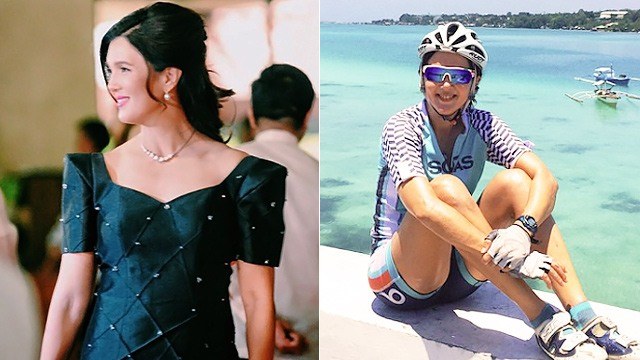 Senator Pia S. Cayetano has long been a champion of women's rights and a role model to many women aspiring to become leaders in their chosen fields. In the recent JWT Filipina Next forum, she expressed an inclusive definition of what it means to become a successful woman, especially now that Filipinas are more empowered to actively pursue their wants.
"My idea of success may be very different from somebody else's idea of success. My personal idea is balance… When I talk to young people, when I talk to women like me who are working moms… That in itself is a challenge, to be able to do your work well and be a good mother," she says. "For a lot of us, it's balance, but for those who have set aside… giving birth or raising a family, then they're not trying to achieve that balance yet, because maybe they're at that age [when they want to] put their careers first, so for me to tell them "No, dapat balance, you should have a child"-- I don't want to send that message! That's why it really depends on the person, on where they are at."
JWT's "Filipina Next: A study on Filipinas and where they are headed next" reveals that "58% of Filipinas surveyed would delay getting married and/or having children to focus on her career," which signals a shift in women's consciousness: her priorities are not anymore dictated much by tradition, and she knows she can get what she wants when she wants it.
ADVERTISEMENT - CONTINUE READING BELOW
For Senator Pia, balance is "a good barometer" as it can help you weigh your options while "being able to achieve what you want to achieve." And while 48% of Filipinas surveyed believe that they are their own worst enemy, there are also outside factors that can bar women from moving forward. Senator Pia stresses the importance of knowing your rights as a woman and asserting it when need be.
"I will admit… we do still have laws that are discriminatory, so my nature is to yes, acknowledge the successes we have achieved, but to always have an eye out for practices that still need to be worked on…"
Currently, one of the laws the Senator is pushing for is to give mothers an extended maternity leave. She also continues to advocate for reproductive health.
House celebrated Women's Month today. I asked my colleagues to hear the plight of their constituents who need access to reproductive health pic.twitter.com/4Wo6I8xQaQ

— pia cayetano (@piacayetano) March 6, 2017
"Success as a whole for women is really to be able to create that environment for women of all ages – even the seniors, and then the very young ones – to be able to strive and work towards whatever goals they have."
Load More Stories