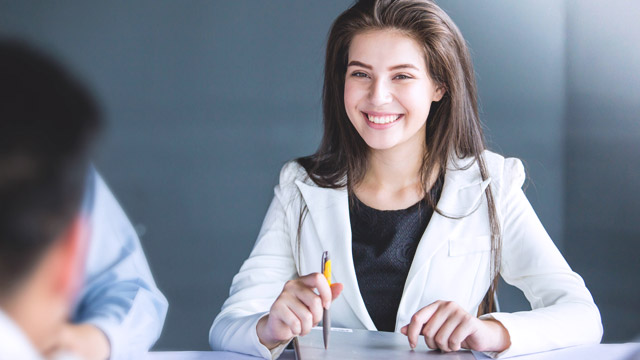 It's great to be kind and accommodating to people. It's also great to help others in times of need not because there's something in return, but because it's the right thing to do. What's not great is being accommodating to the point of being abused, and going along with it with a smile on your face.
ADVERTISEMENT - CONTINUE READING BELOW
Being a people pleaser may not initially sound so bad, but  the truth is that it's quite destructive emotionally and mentally. According to Psychology Today, "it can be an extremely unhealthy pattern of behavior" that's "deeply rooted in either a fear of rejection and/or fear of failure." 
Are you someone who always aims to make others happy without considering the cost to yourself? Here are some signs that may confirm your addiction to pleasing everyone:
You can never say no to any request made of you.
It doesn't matter if it's unfairly shouldering the responsibilities of your entire household or taking on additional work even if you're swamped with your own; you'll say yes to everything as long as someone asks. You're like a genie who grants wishes and somehow, you always make things work. Because of your efficiency, the people around you keep on asking more of you. You continue to bend over backwards simply because you don't want to disappoint anyone.
CONTINUE READING BELOW
Recommended Videos
You always try to agree with every one.
It doesn't matter what your opinion is, as long as you manage to agree with the majority, then you're okay. You also don't voice out what's on your mind even if the consensus at the moment is something you disagree with--you don't like rocking the boat since you're afraid that people may either question your stance or reject you all together.
You seem to have so many things to do that you lose time for yourself.
There's so much on your plate, but when you think about it, they're all things you've always had the option to say no to. Because of everything you've committed to do, you always feel rushed and stressed, so much so that you can't even afford to get enough sleep at night, much less indulge in a few hours of self-care a day.
You worry so much about other people's feelings without considering your own.
You hate to be anyone's disappointment, but you don't mind disappointing yourself. You'll go to lengths to make sure other people are comfortable, but will make do with less than what you need and deserve. Sometimes, you even apologize for not going the distance, even when it's not even necessary to do so.
ADVERTISEMENT - CONTINUE READING BELOW
You don't feel that people respect you. 
The people around you don't seem to respect your schedule, your feelings, or your space. More and more, they seem to encroach in your personal life, oblivious that they're eating into what's yours, yet you still continue to accommodate them. It makes you miserable, but it's something that you won't admit even to yourself.
ADVERTISEMENT - CONTINUE READING BELOW
How can you stop being a people pleaser?
Start small by learning how to say no. Remember the strength of your own voice. Take back the power that you've inadvertently given away by constantly selling yourself short. Little by little you'll build confidence and you realize that you're actually worth more than what you initially believed. Put your foot down, and without forgeting to always be kind, create healthy personal boundaries, and never again feel guilty about asking for the good that you've always deserved.
Sources: Psychology Today, The Huffington Post
Load More Stories