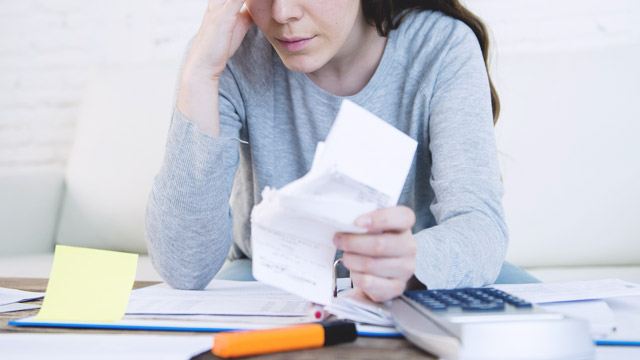 At some point, we've all managed to accumulate huge debts which caused us sleepless nights and panic attacks. Whether it be due to a sudden and necessary expense (like a family emergency) or because of irresponsibility (like overcharging your credit card), it the end, the reason doesn't really matter as long as you make the decision to pay everything off. It may seem daunting at first, but as long as you have the resolve to start, you'll realize that things get easier as you chip off that utang little by little.
ADVERTISEMENT - CONTINUE READING BELOW
1. Make a budget.
If you're drowning in massive debt, the last thing you want to do is to dig a deeper hole. Otherwise, you'd be creating more problems for yourself. Instead, get organized. Make a spreadsheet of your expenses and figure out where you can cut back.
2. Pay off your biggest debt first.
It's always been a productivity tip to tackle the hardest tasks first because the easier problems take less time to solve. That piece of advice is not only relevant at work, but also to your personal finances.
3. Don't just go for the bare minimum.
It's in your best interest to pay as much as you can every single time. And if you can, pay more often (weekly instead of monthly, if possible). Plus, if you fall short one time, at least you won't be scrambling because you've already been paying more than you need to.
ADVERTISEMENT - CONTINUE READING BELOW
Recommended Videos
4. Stop using your credit card for a while.
If you're unable to control your spending, go cold turkey and leave your plastic at home. And if that doesn't work, hand it to someone who'll keep it safe until you've cleared your utang. That also means erasing your credit card information from your fave online stores.
5. Got a bonus? Use it to pay your debt!
As tempting as it is to use your bonus on a "I deserve this" gift to yourself, make sure to use more than half of it to improve your financial situation. You're an adult; take care of business first.

Source: U.S. News
This story originally appeared on Cosmo.ph.
* Minor edits have been made by the Femalenetwork.com editors.
Load More Stories