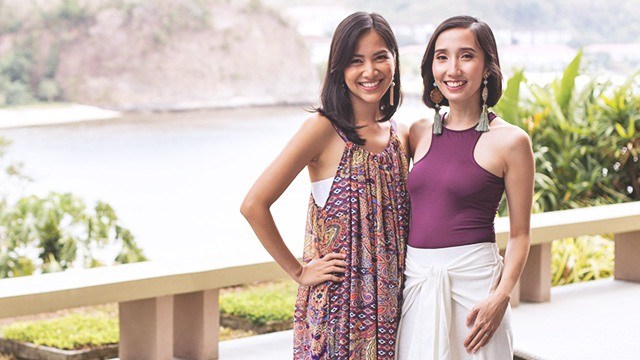 What is the recipe of a successful business? For Patricia Gonzalez, 28 and Margaux Alampay, 31, it's their journeys in motherhood and their friendship. Grounded with the same values that fuel their ventures Coral Swimwear and Pearl Clothing, get to know these brilliant women who celebrate empowerment in all its shapes and sizes.
ADVERTISEMENT - CONTINUE READING BELOW
FN: How did you guys meet?

Patricia: In 2007, we became involved in a formation program for teens called Pure Fashion, and this is where we met. The program aspires to help young women realize their self worth by teaching them about authentic femininity through values like confidence, inner beauty, purity, and even modesty.
CONTINUE READING BELOW
Recommended Videos
Through this program, we were exposed to new ways of thinking that encouraged us to go deep about the different decisions we made in life, such as how we would dress, speak, and act. It was completely life changing, and we were involved for several years.
FN: How was the journey like for you in pursuing your passions?
Patricia: I tried a few things out after college, but It wasn't until I became a mom that it became very clear to me that I am meant to be an entrepreneur and a writer. In fact, if it wasn't for motherhood, I would have never been brave enough to take risks and pursue my dreams. I really believe that motherhood is not limiting, but empowering.
ADVERTISEMENT - CONTINUE READING BELOW
Margaux: I was fortunate to be able to study fashion abroad after I finished college here in Ateneo. I took a short course on fashion design in Milan, then went straight to New York from there. When I got back to Manila, I would volunteer as styling assistant. Not shortly after, I started my first job as Fashion Editor of Candy magazine. After Candy, I continued my work as a freelance fashion stylist. After around seven years of working as a stylist, I slowed down after I got married and had my two babies. Being a mom changed me a lot and I wanted to be able to spend more time with my kids versus being out for work the whole day. This was when I started making my own clothes. When I realized that I was really interested in pursuing design, I decided to study again. Everything just fell into place from there.
ADVERTISEMENT - CONTINUE READING BELOW
FN: Why did you decide to partner for Coral Swimwear and Pearl Clothing?
P: Inspired by Pure Fashion, we wanted to start something that wasn't just a business, but something that would make a positive impact on the lives of women. We partnered because we knew our values and sense of mission were aligned, so we started Coral Swimwear [in April 2015], dreaming that it wouldn't just be a swimwear brand, but also a movement to help women become more confident and happy without feeling pressured by trends. This eventually led to us to launch a ready to wear line early this year, which is Pearl. Aside from this, we are also working on providing personality development and livelihood to women at risk through our business.
ADVERTISEMENT - CONTINUE READING BELOW
FN: What keeps you driven to succeed?
M: I'm blessed to be able to say that I love my work. This passion and creative release has always been fulfilling for me. But now that there is Coral and Pearl, I am also driven by our bigger purpose, which is to promote our brand values: authenticity, confidence, and beauty.
P: My drive really comes from my sense of mission. For everything I do, I try to remember who or what I am doing it for. Setting goals, having the right motivations, and focusing on them are what push me to succeed.
FN: How do you balance your personal and work life?
P: I try to plan my days as well as I can, always striving to ensure that I am able to give time to my priorities, my faith, and my family. [It's] about being present and focused wherever I am. If I am at work, I do my best to doing my work well. If I am with my family, I try to put away my phone, and not think about my to-do list or my work. I think balance is about practicing this: "wherever you are, be all there." Easier said than done, definitely!
ADVERTISEMENT - CONTINUE READING BELOW
M: What helps me is having the discipline to organize, schedule, and plan ahead, so I make sure I make the most out of my time. What's beautiful about Coral and Pearl is that I can share my experiences with a business partner who is going through the same thing. Since we are both young moms of two, we lean on each other for support and catch each other's backs when personal life gets in the way of work. We also share the same goals and values for both family and business, so we help each other stay on track.
FN: How is it like to have a friend as a business partner?
P: We know how blessed we are to be in a [successful] working relationship with a good friend. We think the reason for the success is that our values are aligned, and that our lives are so similar. It is as though we are learning and growing as wives, moms, and entrepreneurs together.
ADVERTISEMENT - CONTINUE READING BELOW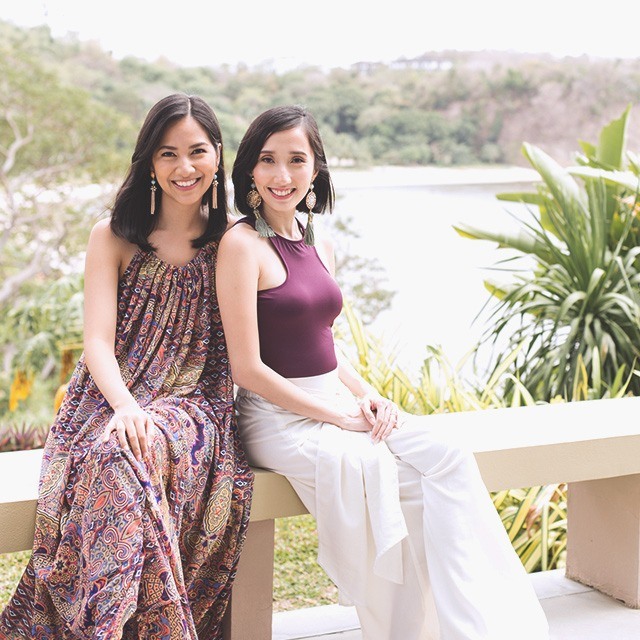 FN: What's your advice to friends who want to get into business?
P: If you want to get into business with a friend, make sure your values are aligned, because these will be tested when you are faced with different decisions throughout the growth of your company. Partner with someone who complements your strengths and weaknesses; someone who will be honest with you and hold you accountable. Choose someone who will push you to become a better person in all aspects of your life.
ADVERTISEMENT - CONTINUE READING BELOW
Load More Stories