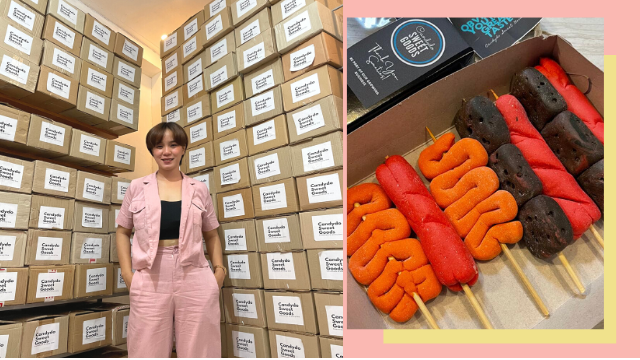 Pastillas is a classic Filipino candy made of milk and sugar. Every Filipino child has, at some point, eaten and enjoyed pastillas. But because of its simplicity, this milky treat isn't something that often comes to mind when one thinks of starting a food business.
ADVERTISEMENT - CONTINUE READING BELOW
That wasn't the case for Nueva Ecija-based entrepreneur Candy Esmundo. 
Growing up, Candy only had one dream: To be an architect. She has always had a passion for drawing and designing. But things didn't go exactly as planned. She encountered a problem in school which delayed her graduation. To make it up to her parents and to help them pay for her school fees, she applied for a job at a milk tea store.
"I'm so thankful that I didn't get the job because it has led me to start my own business, Candydo Sweet Goods," she shared. "I decided to sell pastillas to my classmates and friends." 
With only P3,000 as starting capital, she thought of ways to make her version of the milk-based confection stand out. 
Channeling her creativity, Candy sells pastillas that look like sushi, burgers, macarons, and even street foods!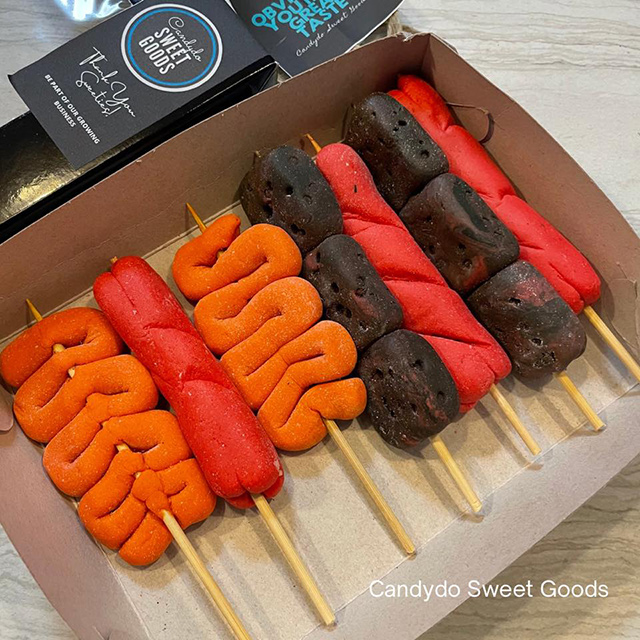 ADVERTISEMENT - CONTINUE READING BELOW
"Our customers really love our pastillas—from kids to adults and sometimes even lolas and lolos. They were amazed by our designs," said Candy who added that their business has since expanded to different areas in Nueva Ecija and neighboring municipalities.

It all started when a classmate of hers wanted to resell her pastillas. 
ADVERTISEMENT - CONTINUE READING BELOW
With her constant promotion on Facebook, Candydo Sweet Goods became more popular online, which attracted more resellers. 
"I started the business selling only 10 to 20 packs of pastillas but now, with the help of resellers and distributors nationwide, we average 2,000 to 3,000 packs of pastillas per day," she said.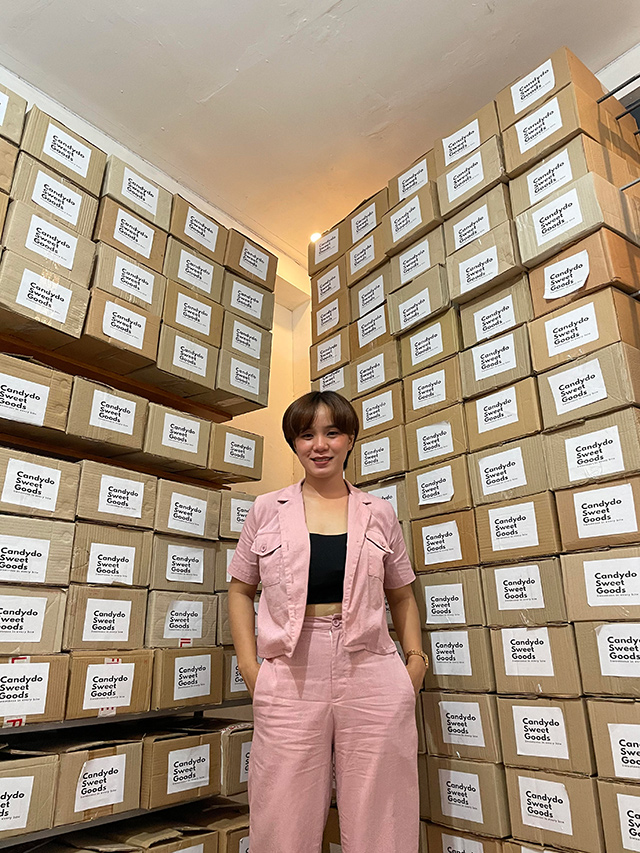 ADVERTISEMENT - CONTINUE READING BELOW
What started out as a side hustle turned out to be something big and beneficial, not only for Candy, but also for the many Pinays she was able to employ.

"I feel happy and fulfilled whenever my resellers would message me, saying that they were able to help their families because of Candydo Sweet Goods. It motivates me to do more and to help more people through my business."

*Answers have been edited for clarity. 
Load More Stories