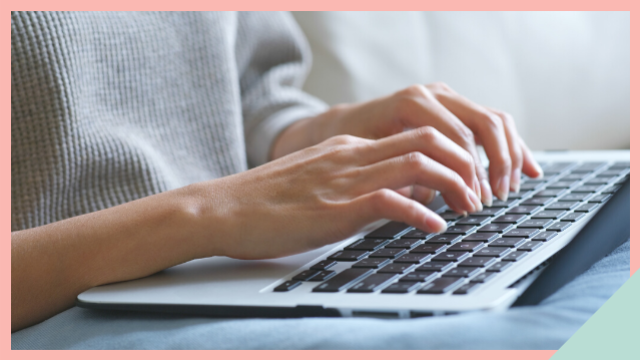 Getting to stay at home for months has its perks, but it also has a couple of cons to it. One is that many students no longer receive baon or allowance from their parents, which means less funds for school essentials and even personal expenses.
While many students have started their own online businesses to earn extra cash on the side while pursuing their hobbies and passions, not everyone has the resources to do so. Good news is, there are options available that won't require money or even a bachelor's degree.
One option is by being a tutor. Not only do you get to put your knowledge to use, but you also get to do it right at home. Nursing student Lancetti Dela Cerna tried out being a tutor on online platform Course Hero and, in a span of three months, she was able to earn up to P70,000.
ADVERTISEMENT - CONTINUE READING BELOW
Here's how she earned money as an online tutor:
How to apply as an online tutor
According to Lancetti, she first had to create an account on Course Hero and apply as an online tutor. Even students who have not graduated yet can apply as one. Lancetti applied when she was just a freshman in college. For this, all she had to submit were a copy of her most recent grades and a valid ID. After around five working days, you'll receive a confirmation e-mail.
How it works
The way you "tutor" on Course Hero is by answering questions posted by students, depending on the topic. You can choose which topics or subjects you want to answer questions on, and every answer you put out can be rated by students as either "helpful" or "unhelpful." These will affect your overall ratings so it's something you have to be mindful of. You have to be sure that you really understand the questions you're answering. If one of your answers was also rated "unhelpful," you won't get paid for that question.
Every question you answer is equivalent to a minimum of $3 (around P145). For Lancetti, she was able to answer a question that was worth $18 (around P870). Back then, she also made it a point to answer up to 10 questions per day, bumping up her earnings to at least P1,000 a day. 
According to Lancetti, one of the perks of being an online tutor on this platform is that it won't require you to show up on camera or speak through a microphone—you answer students' queries purely through typing. You can also do it on a laptop or even on mobile, depending on the device you have available to you, which is why it's a tempting side hustle for current college students.
Learn more about Lancetti's experience by watching her video here.
***
#WATCHCANDY: Subscribe to Candy Magazine on YouTube and follow @candymagdotcom on Tiktok for guides to college life and beyond.
Load More Stories