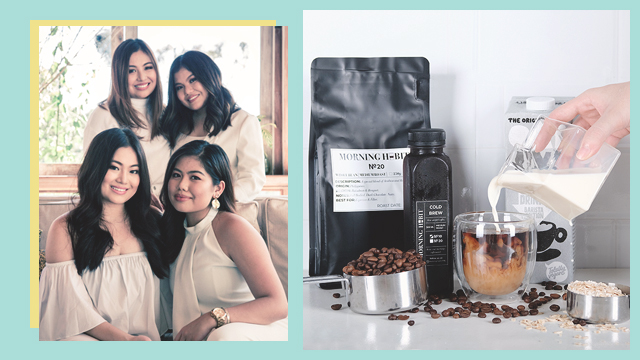 With their businesses, internships, and job applications on hold because of the pandemic, the four Rellosa sisters started The Morning Habit, an online speciality coffee shop. Ahead, they share the story of their first sibling business venture with Female Network, along with their tips for growing a brand amidst the crisis:
ADVERTISEMENT - CONTINUE READING BELOW
About the owners
Alyssa: I'm the eldest among us siblings, and I've always had a passion for coffee ever since my college days. Prior to the pandemic, I was juggling work and rehab therapy sessions due to an ACL injury. I work for our family business and on the side, I used to have a food cart, but due to the crisis I was forced to close it down.
Alexa: With my background in Interior Design, I curate spaces and was busy designing our family house before the pandemic. Luckily, I work for our family business so I only stopped working for the first few months of the lockdown.
Karlie: I'm Karlie, ½ of the twins. I was interning for a multinational company and completing my thesis with Hana (my twin). The ongoing quarantine forced me to cut my internship short and inevitably delayed my graduation ceremony. With time on my hands, Morning Habit gave me the opportunity to share my love for coffee and stay productive during these uncertain times.
Hana: I was applying for companies since I just finished school, however because of the COVID situation, many companies froze their hiring. Because of that, I needed to think of a Plan B and that's why when one of my sisters suggested that we open an online coffee shop, I jumped at the opportunity to do it.
How we started our business
Believe it or not, our coffee business started out as a random idea Alyssa brought up while we were having our morning coffee at the dining table and reminiscing about good ones from cafés that were unfortunately closed due to the lockdown. From there, it took us months to source the premium beans weuse for our blends that are at par with our standards and taste preferences. It even took us days of rainstorming before coming up with our brand name—the Morning Habit.
We came up with the concept of becoming an online-based specialty coffee shop around April, but it wasn't until the third week of July that we officially launched our business.
ADVERTISEMENT - CONTINUE READING BELOW
We divided tasks based on our individual skills and strengths: Alyssa focuses on vendor relations and business development, Alexa is in charge of sales and public relations, Karlie does production and logistics, and Hana leads our marketing and finances.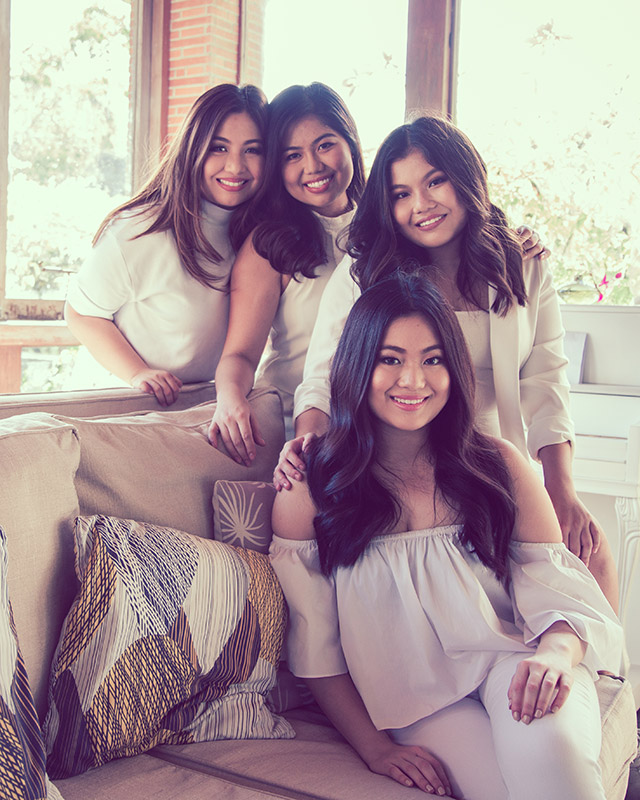 ADVERTISEMENT - CONTINUE READING BELOW
Developing a strong coffee menu
From our brewing methods to the grinding of our beans, we operate like a café would but home-based. To source our quality products, we were very meticulous because we wanted to offer the best home brewed coffee, particularly a coffee that tastes like it came from a coffee shop. We tried and tested many suppliers before choosing the ones that matched our taste preferences and vision.
For our cold brews, we wanted to provide different options for coffee drinkers  who are into fruity and chocolatey notes. We offered our customers with the  needed classics such as our Americano and Latte. We included the Spanish Latte on the menu as it is our go-to drink from cafes pre-pandemic, it is definitely a crowd favorite among our customers. We also sell our No. 10 and No. 20 coffee beans and grind them as per customer request.
A few months back, we stumbled upon Oatly milk, an oat-based milk from  Sweden that was formulated to perfectly blend with coffee. Being lactose-intolerant ourselves, we wanted to offer a plant-based alternative since there aren't enough coffee brands that have a vegan option, especially one that  mixes well with coffee and still tastes like real milk. From then on, we incorporated our Latte and Spanish Latte with the Oatly milk so that all our customers can enjoy a non-dairy alternative without limiting their coffee experience.
ADVERTISEMENT - CONTINUE READING BELOW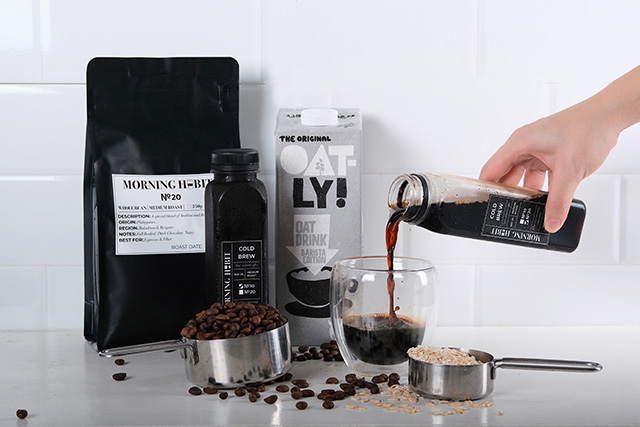 The challenges of running a coffee business
With any business, there's a learning curve that exists before everything's easy breezy. We can't even count the mistakes we've encountered from producing orders too early on when the customer chose a different date, brewing the wrong drink, forgetting to ask for the customer's payment, the list is endless! As a startup, we take the time to reflect on each mistake then focus on preventing them in the future. Truly, experience is the best teacher in life!
ADVERTISEMENT - CONTINUE READING BELOW
New coffee brands popping up in the market on a weekly basis also poses the challenge of whether or not they will attract our customers. This friendly competition is something we proudly embrace, and we are motivated to innovate our brand further and have an edge from our competitors. We're constantly on the hunt to find new blends to incorporate in our menu and to elevate our brand. We want our customers to know they can expect consistency and quality from our products that are worth their hard earned money.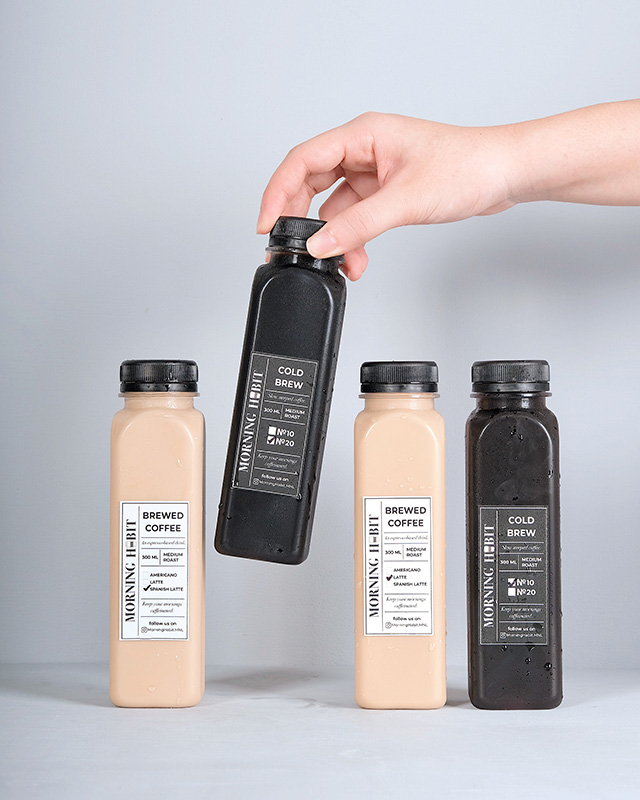 ADVERTISEMENT - CONTINUE READING BELOW
Growing The Morning Habit
As a new entrant in the coffee industry, we are still striving to keep our feet on the ground. We are taking it day by day and figuring out what works best for u sand what doesn't, this is essential in the continuous improvement and innovation of our business.
So far, the biggest change we've gone through is changing our roasters when we discovered new blends we wanted to inject in our beverage library. Another is deciding to revamp our look on social media in line with our new creative direction. These changes allowed our business to grow further and gain more customers. With the continuous support of our family and friends, we were able to grow our brand quite quickly. From having just a hundred followers on Instagram, we reached more than a thousand in less than a month of operations.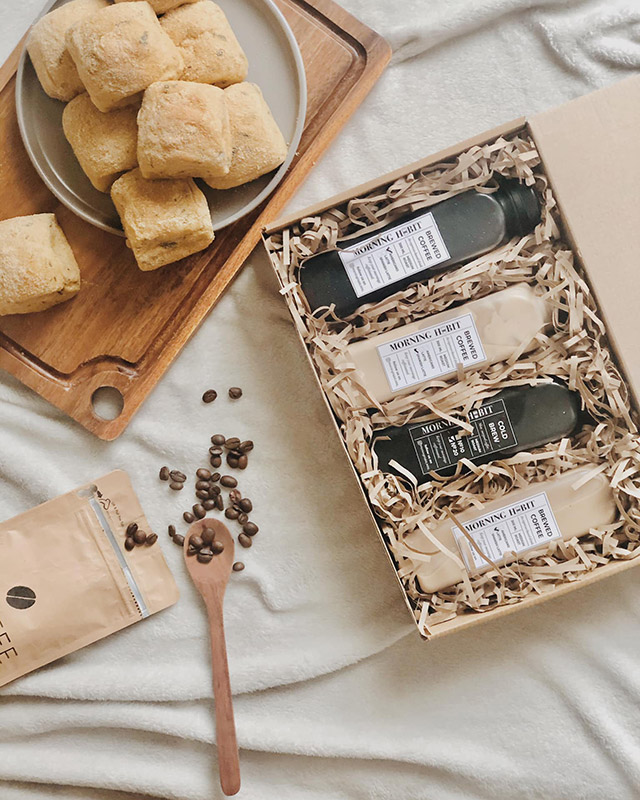 ADVERTISEMENT - CONTINUE READING BELOW
Best practices for running a startup
Morning Habit is our first business venture together as sisters, which is why we're a hundred and one percent dedicated to making it work. A few of our practices include teamwork, utilizing each other's talents and skills, and more importantly, pouring our love into the work that we're doing. The fact that we have the opportunity to bond, work, and grow together is definitely a bonus for us siblings. Working alongside each other 24/7 this pandemic has made us all even closer than before. Always keeping in mind that we are all equals and take part in decision-making as one unit. These are just some of the key ingredients that brought our company to life and why it continues to run smoothly.
Here are other valuable lessons we've learned from putting up Morning Habit:
Be professional. Do your part and don't let your emotions get the best of you. Respect each other and each one's ideas or suggestions since it's all for the betterment and growth of the business.
Continue R&D and sourcing for the best ingredients available in the market.
Collaborate with other local brands and local artists to supporteachotherout during this time of crisis.
Don't rush into things until the whole team is 100% certain about it.
Find inspiration anywhere and everywhere.
Grind until you achieve success and when you do grind further. 
ADVERTISEMENT - CONTINUE READING BELOW
For more information about The Morning Habit, visit their page on Instagram.
* As told to Nicole Arcano. This interview was condensed for clarity.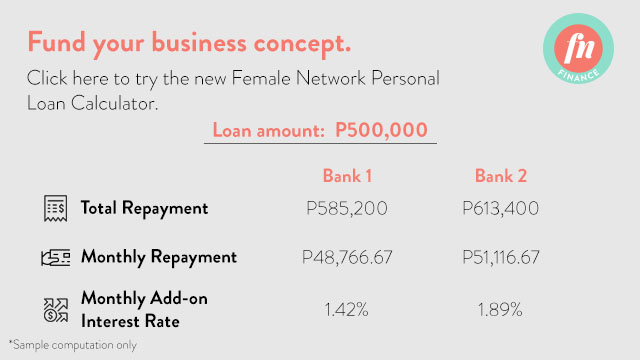 Load More Stories