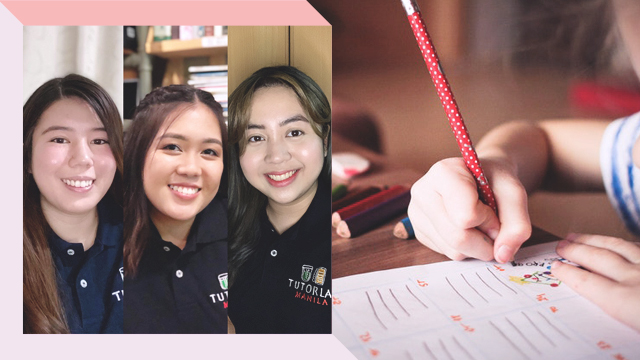 Tutor Lab Manila is an online tutoring business founded by three University of the Philippines Diliman graduates with a degree in Bachelor of Science in Family Life and Child Development. They started the company amid the pandemic to adapt to the new normal in education, while overcoming the challenges in their day jobs.
ADVERTISEMENT - CONTINUE READING BELOW
Before the pandemic, Francesca (or Keena), worked a 9-5 hour job as an English teacher for an ESL Company. On the other hand, both Samantha (Sam) and Paulina (Pau), were early childhood educators in separate preschools. Ahead, they share their story of their growing teaching business to Female Network:
On being a teacher during uncertain times
For Sam and Pau, the lockdown significantly decreased the amount of enrollees in our respective preschools, hence, affecting employment for teachers like us.
Pau: We're lucky to have a very generous and kind school directress, and they shifted to a no work, no pay scheme at the start of the pandemic. Now, to help retain all teachers, we have reduced pay from our previous school year's salary, and reduced working hours too.
Sam: My school shifted to a working scheme similar to Pau's, and we now work part-time. I am also employed by a New Zealand preschool, but I chose to stay for my family at the onset of the pandemic. Now, to make up for the reduced salary in school and to make something worthwhile before I leave the country, I joined Keena and Pau in building the company.
Keena: For me, it was a bit different. I resigned from my previous job despite the risk of not finding another one during the pandemic. I was getting too stressed, and it was affecting my health, too. And so, I decided to leave that job and create something that I would be happy and fulfilled with, and that's when I thought of building Tutor Lab.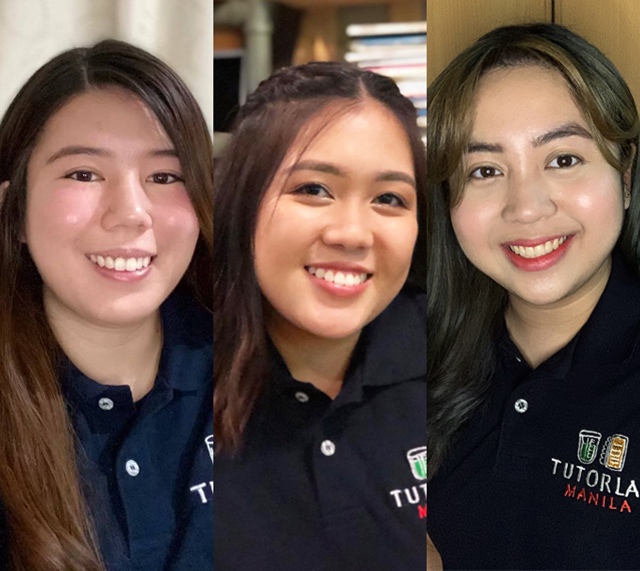 ADVERTISEMENT - CONTINUE READING BELOW
I was also the first to formulate the idea of an online tutoring center, after receiving support from her friends and family. As I tried to figure out what to do career-wise, I found the enormous amount of time that the pandemic has brought as an opportunity to build my own company.
I then reached out to a bunch of people, and narrowed down my personal list of potential workmates whom I believed are well-suited to what I had in mind. And Sam and Pau, being my batchmates in college, were perfect for the job. Most importantly, it was a two-way street—we shared the same amount of passion for the business!
ADVERTISEMENT - CONTINUE READING BELOW
The idea behind Tutor Lab Manila
The idea behind Tutor Lab is very simple: we want to help children and parents adjust to the new normal. Lots of children, especially preschoolers, decided not to enroll to actual online classes. Some parents opted to have one-on-ones instead, and that's what we built this for— as an alternate and supplementary learning scheme for families, at the comfort of their own homes.
Additionally, we are inspired by Sam and Pau's current situation in school, where teachers get laid off and paid a lot less. We thought of teachers and tutors who might be in the same situation as us, and those who might be struggling even more so. We wanted to give side hustle opportunities to them, while also providing quality service to our clients.
We believe this is what sets us apart—ours is a response-based company to all those involved, both tutors and clients. Flexibility and responsiveness together fuels our foundational philosophy. We provide services that are client-oriented, keeping in mind what tutees need most and what their families would deem most convenient. We strive to keep our processes as hassle-free as possible, given that parents/guardians are also preoccupied with their own work. Management-wise, we invest in our tutoring staff, and treat them just as important as our clients. We provide them with competitive pay, and support them in every way possible.
ADVERTISEMENT - CONTINUE READING BELOW
Starting with a P3,000 capital
If famous businesses and franchises begin in garages, dorm rooms, and basements, then in a world of social distancing, our equivalent would be in Google Documents! We started collaborating on our vision for the company, our goals, and why we wish to build Tutor Lab.
ADVERTISEMENT - CONTINUE READING BELOW
It was weeks of research, surveys, and reaching out to friends and acquaintances who tirelessly helped us in our questions. We have college friends who provided help with financial matters, aunts and uncles who provided insights as parents, and relatives who helped spread our brand through Facebook likes and Instagram follows. We also delved into and asked around for digital marketing tips.
As building this business was something new to all three of us, we really weren't certain as to how much we should have as our capital. However, we were just as determined as we are uncertain. But if we're talking numbers, our initial spending is actually just P3,000! Our first expenses included business registration, and the consultation, drafting, and notarization of legal documents. We exhausted our efforts into using our connections and networks in finding what we needed. Let's be honest—our networks save us a lot of times, right? (And some even willingly charge a little less, wink!)
ADVERTISEMENT - CONTINUE READING BELOW
After our launch, we also received donations and sponsorships for social media boosts and promotion. This helped us in getting the word out there. As we started earning, we were able to provide company uniforms for our tutors. The rest goes to our company savings, and instructional materials like purchasing online applications. While we slowly find our rhythm, we still constantly think of ways to improve our business, and predict future expenses.
ADVERTISEMENT - CONTINUE READING BELOW
Operating with a small team
We divide tasks according to our own strengths, weaknesses, and availability. The three of us are always prepared in "catching" one another—when one cannot, the others come in! It's one of the main reasons we are able to get up on our feet: the founders share the same enthusiasm, work ethics, and reliability.
Keena is our ever-reliable operational manager. She handles e-mail inquiries and responses, session observations, tech handling, applicant interviews, and managing the company accounts of the staff. She is also our on-call manager, who handles most operations when Sam and Pau are on-duty for their preschool classes.
Sam translates our ideas into graphic design and produces all of our publication materials. She created our company logo and company branding. She also handles tutor applicant orientations, and walking them through our official accounts and how to use them. As our tech savvy founder, Sam handles our automated financial trackers, payrolls, and online tracking of tutorial sessions and log sheets.
ADVERTISEMENT - CONTINUE READING BELOW
Pau takes on our social media platforms. She creates posting schedules, captions. She is great at interpersonal interactions, which is why she mostly handles communicating with our clients, and parents/guardians. She also composes our e-mail templates, responses, and answering FAQs.
Juggling a regular job with a side hustle
When we started building Tutor Lab, we discussed it among ourselves that it will be best if at least one of us is solely focused on the business. For now, Keena is the one who willingly dedicates her working hours entirely to our business. She didn't anymore apply to other part time jobs, and it has been extremely helpful for us that someone is consistently hands-on for our operations.
As for teachers Pau and Sam, we both considered quitting our day jobs because in all its honesty, the profit we're receiving from tutoring and company cuts are higher than our teaching jobs. Aside from this, in the business, we get to control our own time and create a healthier work-life balance. But then again, like other startups, it's still quite unsteady (and we don't want to leave our preschoolers just yet). In the future, maybe!
ADVERTISEMENT - CONTINUE READING BELOW
To balance it all, we literally take it day-by-day. In the online setting, planning and preparing activities for preschoolers actually take much longer. With this, we accomplish our preschool tasks as early as we can, so that we may allot time for Tutor Lab. It's a matter of managing time and prioritizing tasks effectively. It has become our motto that whenever we can accomplish a task right there and then, we should do so! Make time your own, and not the other way around. It's hard to be controlled by schedules and deadlines, so work it!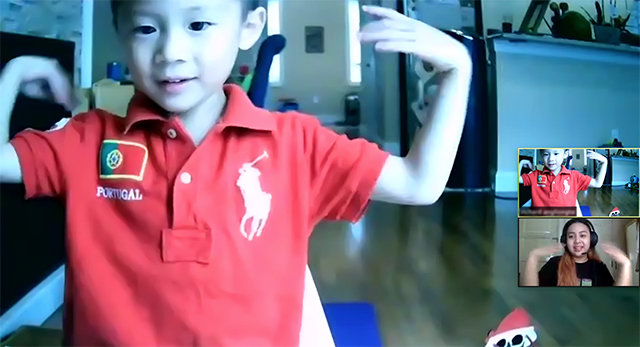 ADVERTISEMENT - CONTINUE READING BELOW
On starting from scratch and growing the business
We built everything from scratch. It was days and nights of writing policies, services, operation manuals, tutor handbooks, and session routines. We began feeling the stress when we had our legal documents drafted, because we had to foresee possible scenarios, and have a plan for it. It was also especially hard to communicate all online, as some situations need immediate responses and decisions from the management.
But when we launched and we started getting a glimpse of the process—from inquiring, enrolling, to actually tutoring clients—it became a lot more manageable. As we become more prepared due to experiences, we also learned to remain calm and cool under stressful situations.
The first few lessons gave us a lot of promise and motivation to continue. We were elated to receive such positive feedbacks from parents and guardians, saying that their children enjoyed the sessions, and are excited for the next ones. In fact, our first client was from the US, and they immediately enrolled for our highest package right after the trial session!
ADVERTISEMENT - CONTINUE READING BELOW
The first few weeks were also about establishing our social media presence. We had to hit a certain number of likes and follows before we can promote posts. More importantly, as a startup, we heavily relied on our family and friends for likes, shares, and referrals. Even without boosting posts, we were able to reach thousands of people and received a bunch of inquiries, and thats' when we saw firsthand how powerful networking is (+ a dash of bravery in asking for likes and referrals!). We got our first two clients via friends of family members. After boosting posts and actively sending out invitations to people we know, more people outside our circles learned about us. We now have a good number of returning enrollees, long-term tutees, and inquiring parties across our services.
ADVERTISEMENT - CONTINUE READING BELOW
Given that our client list is a result of marketing, we plan to continue improving that aspect to expand the business. We also plan to be more active in our social media platforms, improve our publicity strategies, and offer in-demand classes that clients request for.
The challenges of online teaching
We have encountered some mistakes along the way, especially when we had our first sessions. We were having miscommunications regarding time schedules, especially with international clients. Another is handling internet connection disruptions, which is the most frustrating of all. As management oversees all sessions, it's extra-stressful for us when one party gets disconnected. Time is ultimately golden in online sessions, and sometimes, it's just beyond our control. As a response, we began improving our communication with the parents, doing tech runs at least half an hour before, and creating alternate meeting links using other applications.
For minor mishaps, what we do is have a discussion right after, and we even perform SWOT analyses as a team. We come up with a list of solutions, and vote on the best ones.
ADVERTISEMENT - CONTINUE READING BELOW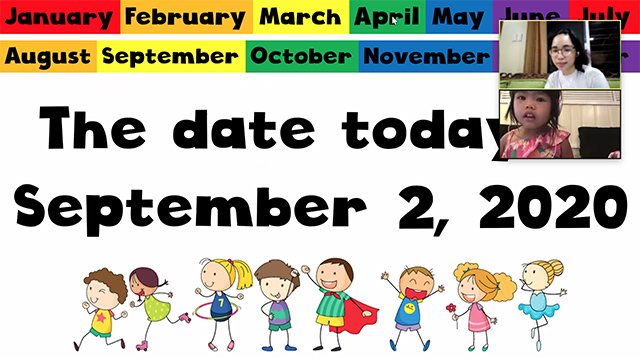 Some constant challenges are the number of competitors and establishing a trusted name as a business.
Given that all transactions are online, as parents/guardians, it's difficult to just enroll children in a tutorial center whose management you haven't met in person. That also goes the same way with our hiring process, where we have to hire tutors outside our circle. This is why we invested in legal documents, which not only protects the company and its owners, but also to ensure that our clients agree to our policies, and that security and privacy of everyone will always be prioritized.
ADVERTISEMENT - CONTINUE READING BELOW
We overcome these challenges by delivering services of high calibre. We constantly strive to do our best in every session, from the free trial till the last session of the package availed. Our goal is to maintain a standard when it comes to teaching and conducting sessions, and one of the ways we accomplish this is to immediately provide feedback to our tutors in retrospect.
We cannot eradicate competitors, and one thing to do as a response is to maintain a list of returning clients and acquire a steady number of inquiries. More importantly, we get to stay afloat by letting the high quality of services be our main branding.
ADVERTISEMENT - CONTINUE READING BELOW
What we learned from putting up our own company
The business will grow if you build it with purpose and direction, that must go hand-in-hand. For us, we wanted to create a steady impact in our clients. We learned to set targets for different time periods—for a day's work, a week's, a month's. It also serves as our safety feature against being overwhelmed.
A huge capital is not always a requirement, but time, effort, innovation, and resiliency are. We expect that not all our endeavors will be instantly stellar, and so we learned to focus more on how to improve our response to each one. We also learned to be extremely responsive. A lot of our services and features are direct results of our clients' experiences and requests. Listen to them!
We also learned that a lot of this is rooted in experience and transparency. It was imperative for us to only hire people who fit our common criteria. Coming from the same background has given us ideas on the qualities we'd like our team to have, and what possible issues to watch out for.
ADVERTISEMENT - CONTINUE READING BELOW
Recalibration is a great technique to solve conflicts. Again, whenever we encounter problems, we discuss it right away. Recalibration is starting over with a fresh set of ideas in mind. It's looking at a problem from a different perspective. It's viewing the event and creating solutions as a team.
Lastly, just move. Act on your ideas and execute your solutions. We live in a fast-paced world and thus, learn to adapt to it. We launched even before we were ready, and it was one of the best decisions we made—it propelled us into a new scene with innumerable lessons to learn and stories to tell.
* This interview has been condensed for clarity. Tutor Lab Manila has acquired permission from the students' parents/guardians to use the photos above for this story.
For more information about Tutor Lab Manila, visit their Facebook page.
Load More Stories