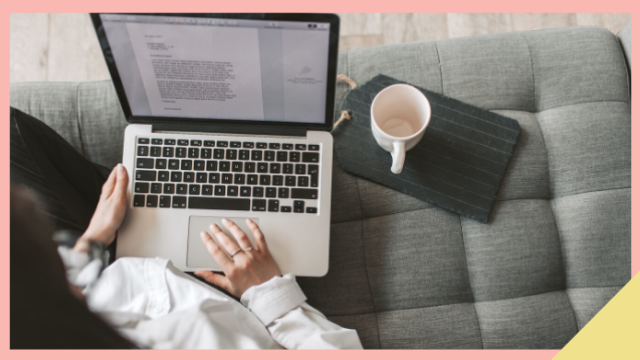 There used to be a stigma surrounding those who wandered off the beaten path of traditional careers and forayed into the world freelance and work-from-home jobs. It's not exactly what kids dream of becoming when they grow up, and for some, it just doesn't sound appealing. Sure, there still are pros and cons in a WFH setup, but the same can be said for any type of work situation.
ADVERTISEMENT - CONTINUE READING BELOW
Perhaps the biggest benefit of working from home is having the flexibility to juggle more than one remote job without having to relocate from one office to another. In this case, the internet becomes your virtual workstation, where morning briefs are conducted via video conference calls and some meetings are appropriately transformed into digestible emails. While it doesn't seem like it at first, online jobs can cumulatively make you earn more than a regular nine-to-five—or, juggling one or two online jobs with your current full-time career can also help boost your income.  
What are some of the home-based jobs I can apply for? 
Virtual Assistant

Data Entry Specialist

Online English Teacher

Content Writer

Digital Marketing Specialist

Web Designer

Social Media Manager

Copywriter

Customer Service Representative

Sales Account Executive
Where can I find online jobs? 
1. UpWork
While there's a vast array of specializations to choose from, the number of proposals you send in UpWork depends on the number of "connects" you have—think of it as coins you have to pay to send a proposal per job posting. Don't worry, if you run out of connects, you can replenish these for a small fee.
CONTINUE READING BELOW
Recommended Videos
2. Freelancer
Just like UpWork, jobs are paid in milestones—defined as tasks to be accomplished in a given project—and will be transferred to your Freelancer account, which can then be transferred later to your bank account via PayPal or bank deposit.
3. Outsourcely
While most jobs found on UpWork and Freelancer are project- or time-based, Outsourcely's main mission is for each remote worker on their platform to obtain full-time work, specifically in the workforce of bustling startups. 
4. OnlineJobs.ph
Filipino job seekers will only have to worry about other Filipinos vying for the same position on this website. Created by Utah-based entrepreneur John Jonas, he found a deep appreciation for Filipino work ethic when he was accustomed to hiring Filipinos as virtual assistants. Later, his company grew, and it now helps connect remote Filipino workers to jobs overseas. 
5. WeWorkRemotely
This international company prides itself to be the largest remote work community in the world, with over 2.5 million online job seekers visiting their website each month. It also offers a proper hiring guide for early adopters of the remote work scheme to ensure that even their overseas employees feel cared for. 
ADVERTISEMENT - CONTINUE READING BELOW
6. Outsourced
As a melting pot of BPOs, Outsourced specifically helps companies from all over the world by offering staffing services provided by remote Filipino workers. Some positions don't require you to report to an office; you can still perform your office duties from the comforts of your own home. 
7. RemoteStaff
This Australian-based company targets remote Filipino workers for small to medium enterprises (SMEs) based Down Under. Top positions offered on RemoteStaff are IT/Software Developers, Virtual Assistants, and Customer Representatives. 
How do freelance websites work? Are they safe? 
Similar to online job marketplaces like JobStreet, Kalibrr, and Linkedin, jobs are posted on the website, and job seekers respond to openings by sending a proposal letter, ideally with a portfolio attached to beef up the application. Sending a resume isn't required in websites that already create a profile for you, as this will be visible for your potential employer to browse through.
ADVERTISEMENT - CONTINUE READING BELOW
Usually, postings on freelance websites are project-based, and some even indicate a possible long-term partnership if they enjoy working with you. While there are hundreds of job marketplaces all over the internet, choose to create a profile for legitimate websites that protect you as a freelancer. There's a lot of freelancer horror stories that go around, especially when it comes to not being paid after sending the final product to their client, or waiting for months (in extreme cases, more than a year) to receive a check for a project. 
That's why some freelance websites create payment schemes to prevent that from happening as a contingency, in case the employer is wishy-washy with payments. In sites like Upwork and Freelancer, they indicate employers who are payment verified and include a payment scheme that you and your employer can abide by in case a project doesn't go as planned and ensures that you still get paid for work in a timely manner.
ADVERTISEMENT - CONTINUE READING BELOW
How do I get paid? 
Some remote work communities act as the middlemen when it comes to payroll, especially for full-time positions. Other websites rely on the remote company's own finance department for handling payroll. For primarily project-based freelance websites, you're provided a payment scheme, which both you and your client should follow—that is, you're expected to follow the deadline for deliverables, and your client abides by the timely payments needed to be made after each task has been accomplished. 
Your payment isn't always deposited to your bank account on time, as international transfers may be costly. Websites like UpWork and Freelancer can give you the option to pool your earnings before they make the transfer to your bank account (which you will have to provide for verification purposes). For example, for every $100 or $200 earned, a transfer will be made to your local bank—but only one transfer will be made in every billing cycle.
ADVERTISEMENT - CONTINUE READING BELOW
Payment methods vary by country, and it's important to be aware of any incoming fees you might incur from your bank. In any case, these are the usual channels used to receive payment from an online job: 
Direct Deposit - Full-time online jobs may offer a check to be directly deposited every billing cycle. Project-based jobs through UpWork also offer a direct deposit option to a local bank for a small fee.
Wire Transfer - If you're being paid a large sum for remote work, a one-time wire transfer may be an option, but transfer fees usually cost upwards of $30. 
3rd Party Payment Vendors - Some countries may prevent companies from directly depositing to banks overseas, so they resort to 3rd party payment systems like PayPal or Payoneer to send payment to freelancers.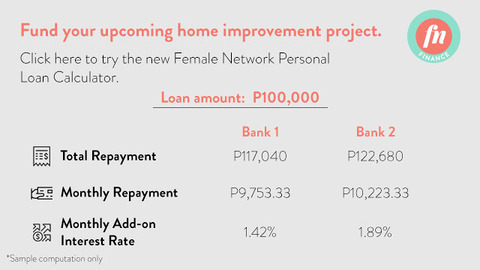 ADVERTISEMENT - CONTINUE READING BELOW
Load More Stories