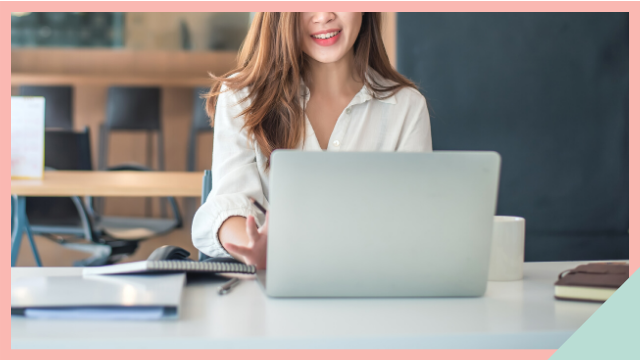 Whenever we post stories of moms who have found success in freelancing and working from home, the top question we get is: "How po?" And while we have a guide on the equipment, documents, and payment methods you need to prepare to make the transition to a work-at-home setup easier (read it here), you'll also have to work on getting employers to notice your online job application.
How to create an online job application
In a free webinar posted in their Facebook group, Maria Korina "MK" Bertulfo, founder of Filipina Homebased (FH) Moms, an organization that aims to assist and support Filipina mothers in their freelancing journey, suggests some tips on how you can make your cover letter, resume, and profile stand out from the rest. Hopefully, this will help employers notice you and consider you for the position you are applying for.
ADVERTISEMENT - CONTINUE READING BELOW
Use your real name on profiles
Employers will likely do a background check on you by searching for your social media accounts online, so it's best practice to use your full (and real!) name across all platforms. "If you use a profile that is not your name — name ng anak ninyo, name ng aso ninyo, balikad 'yung name ninyo, it's very unprofessional," MK notes. One option is to set up "work" accounts, which will only be used to showcase your work-related projects.
Include the position you want in your job title
Even if you're applying for a position that's unrelated to your job experience, MK says it's still best to include it in your job title (usually located under your name in your online profile). For example, her Onlinejobs.ph profile says, "Highly-skilled in customer service, virtual assistance, and social media marketing."
"Let's say ako ang employer, hindi naman ako mag-se-search ng keyword or job title na hindi 'yun ang hanap ko. Let's say naghahanap ako ng virtual assistant, 'pag nag-search ako [sa freelancing platforms] dapat ang lalabas, 'yung mga may virtual assistant sa job title. Kung cashier ka at 'yun ang nilagay mo, hindi kita makikita," she says.
Highlight your skillset.
More than your educational background, employers will be looking at your online work experience. If you're new to online jobs, you can look for free webinars and online courses related to the position you're applying for. You can also put your strengths and previous work experience. These can all "beef up" your profile.
Make your cover letters friendly.
A cover letter is a document that you submit alongside your curriculum vitae (CV) or resume. It serves as an introduction and a summary of your professional background.
MK suggests informal salutations such as, "Hi, [first name of employer!]" and a high-energy introduction in an online setting. But make sure it matches the tone of the job posting.
Give value to your application by addressing the problem they posed in their job posting and relating it to your skillset. Make them feel that they need you to solve the problem. Don't forget a call to action at the end of your letter: ask them to call, email, or send you a private message.
Make your resume creative and dynamic.
Search resume samples online and you'll see that most are creative while still maintaining a professional feel. MK's top tip is to use basic, book print fonts. Don't go beyond 12 points in font size. You can use free online tools like Canva to layout and design your resume.
Parts of a resume can include: the header, which contains your name, job title, and profile photo; sections like 'about me', skillset, apps and tools that you know how to use, work at home experience, education, and contact details; and lastly, your character references.
MK shares that from experience, employers like to ask about your equipment, personality test, and Internet speed, so go ahead and take a screenshot of your Internet speed, typing speed, and system requirements and include it in your resume.
ADVERTISEMENT - CONTINUE READING BELOW
Homebased jobs can get competitive, but if you are confident, have the right skills and know how to "market" yourself professionally, you're sure to get noticed from the rest of the competition. Good luck!
You can watch MK's full webinar on the FHMoms Facebook group. Connect with them on Facebook, Instagram, Twitter, and Youtube.
Load More Stories