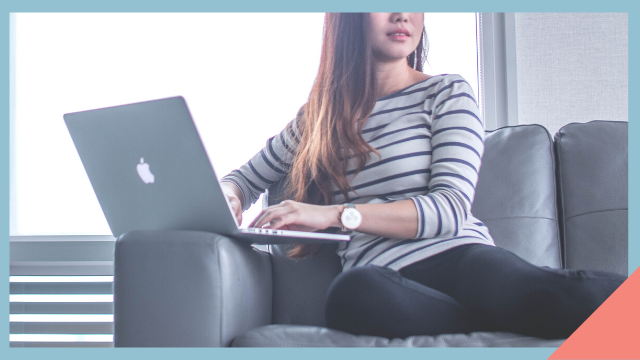 If you're currently looking for an online job, you've probably came across online English teaching. It's one of the most popular home-based jobs out there, and it doesn't require prior work experience.
Daisy Kwan, a Pinay who has been working for 51Talk (an English Teaching Language platform) for two years, tells Female Network that you can earn as much as P60,000 a month by teaching English online. 
ADVERTISEMENT - CONTINUE READING BELOW
"It used to be my side gig, but now, I'm enjoying teaching a lot so I decided to work full-time." According to Daisy, online teaching isn't easy, but if you have a good command of English and have great communication skills, and if you're looking for a job with a flexible work schedule, this might be a great job option for you.
Below, Daisy talks more about what's it's like to work as an online English teacher—including how much she earns in a month. 
READ MORE ABOUT ONLINE JOBS
Female Network: Hi Daisy! How long have you been working as an online English teacher? And what made you decide to get this home-based job?
Daisy Kwan: I've been working as an online teacher for almost two years now. Since I'm currently taking up a Law (Juris Doctor) degree, I have nothing to do in the morning, so I thought, 'why not do something productive'? 
I considered working online after my friend introduced me to 51Talk. At first, I was hesitant since I didn't have any prior experience in teaching kids or teaching online. Since 51Talk welcomes no teaching experience as long as you're a college graduate with a good command of English, I gave it a try! 
FN: What's a typical workday for you like? How many students do you teach in a day?
DK: The good thing about being an online educator at 51Talk is that you can maximize your time within the day. 51Talk is an online teaching platform where the schedule is very flexible. You can decide what time of the day you want to teach or handle online lessons.
Each month, 51Talk requires us to accumulate at least 65 hours of work (or 32.5 hours per cut off of 15 days) during peak hours, where most of the students are going to have a class online. This is my everyday schedule:
ADVERTISEMENT - CONTINUE READING BELOW
Class

 

- 9:00 a.m. to 11:00 a.m. 
Break

 

- 11:00 a.m. to 12:00 p.m.
Class

 

- 12:00 p.m. to 2:00 p.m.
Break

 

- 2:00 p.m to 4:00 p.m.
Class

 

- 4:00 p.m. to 6:00 p.m.
Class

 

- 7:00 p.m. to 10:00 p.m. 
I always have 18 classes on weekdays and 20 classes on weekends.
FN: How old are your students? 
DK: My students' ages range from two years old to 15 years old. The youngest student that I taught is a two-year-old and the oldest is a 74-year-old.
Since 51Talk caters to Chinese students, my students come from different parts of China.
FN: What is the application process like? Did you undergo any training? 
DK: When I submitted my application, I received a phone call the next day for the initial interview. Typical questions were asked including personal information, educational background, and work experiences if any.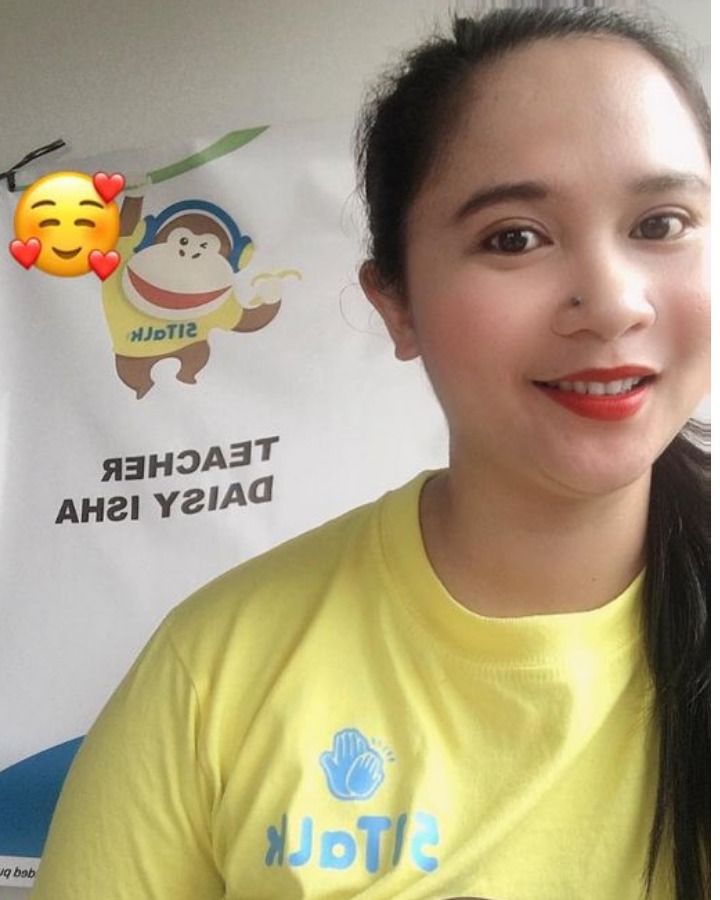 ADVERTISEMENT - CONTINUE READING BELOW
Then, I was scheduled for Technical Check to determine if I have the right equipment (e.g. laptop, noise-canceling headset, HD webcam, internet speed of at least 3mbps, quiet environment, and most importantly, back-up equipment in case of internet and power interruption).
After passing the Tech Check, I had to attend a series of training via Skype and Zoom. I also conducted a mock demo with a 51Talk Trainer and attended several more training to enhance more my intonation and grammar skills.
Being an online educator, you should be able to communicate with your students and interact with them even from a distance. 51Talk looks for individuals who have empathy and effective time management, as well as those who are passionate, patient, adaptable, and goal-driven. 
FN: What kind of English lessons do you teach?
DK: In 51Talk, we teach interactive lessons such as H5, Phonics, Classic English Junior (CEJ), and New Concept English (NCE).
ADVERTISEMENT - CONTINUE READING BELOW
In H5 lessons, these are lessons where students can actively participate since they can play games and can navigate the lesson materials.
For Phonics lessons, these are the typical ABCs and their sounds. Meanwhile, for CEJ and NCE, they are designed for high-level students since these lessons tackle vocabulary and grammar.
Lesson materials are provided by the company and students will choose what module or lesson they're going to study for the day. Each class is a one-on-one video lesson that would last for about 25 minutes.
FN: What would say is the most challenging part of the job? 
DK: Being an online educator is not easy. You need to work hard to become a better teacher and to get the attention of the child so that he can focus in class. You need to be engaging and animated, and of course, you need to make the lesson dynamic. But sometimes, this is hard to attain, especially if you're teaching a three-year-old kid whose lesson is not suitable for his age.
ADVERTISEMENT - CONTINUE READING BELOW
The challenge for me is to keep my patience on top of everything. Dealing with rude students is also a challenge but I just let it go considering the fact that I should be the one who is in control of the situation.
If the child wants to play, let him be. However, we should not sacrifice the quality of teaching we can impart to him. 
FN: What's the best part of your job?
DK: Fulfillment and satisfaction. After the 25-minute class, I feel fulfilled and satisfied knowing I've touched someone's life. It means a lot when a student sends you heartwarming messages through the chatbox. Of course, it is also fulfilling when a student always books your classes because for them, you are the best teacher. 
The secret recipe for the students to like you is to make them feel that they are loved and heard. Don't let them feel that this online lesson is an obligation. Always make the class fun and interesting.
ADVERTISEMENT - CONTINUE READING BELOW
Teaching involves the heart. When you begin to understand that teaching is not only bound on the information that students will learn from you but also on how you truly care by displaying a lot of love through patience and understanding, then you can say that you truly love what you are doing.
FN: How much can you earn from online English teaching? 
DK: Starting teachers earn P100 in an hour. If you comply with the required training and the number of lessons that must be completed, you will be promoted, which means you'll get a higher rate per class.
If you set your goal, you can earn as much as P60,000 every month. Since 51Talk is a booking system company, the more open slots, the higher the pay, which also means spending more hours working.
On my end, I set a quota for every cut off of at least P15,000 (since 51Talk remits our pay twice a month). And in order to get P30,000 a month, I made it my goal.
ADVERTISEMENT - CONTINUE READING BELOW
When I just started working for 51Talk, the pay was not that appetizing. I started with P50 per class and only had two to five students in a day. I think my first pay was roughly around P4,000. (Incentives included)
READ MORE ABOUT ONLINE JOBS
FN: Do you have any advice for Pinays who also want to apply for this online job? 
DK: For those Pinays who want to have a flexible day-to-day schedule and who want to earn from the comfort of your home without sacrificing special holidays, birthdays, and gatherings, this is a good job option for you.
When you have the qualities and skills 51Talk is looking for, including the right equipment, I say go for it!
Load More Stories