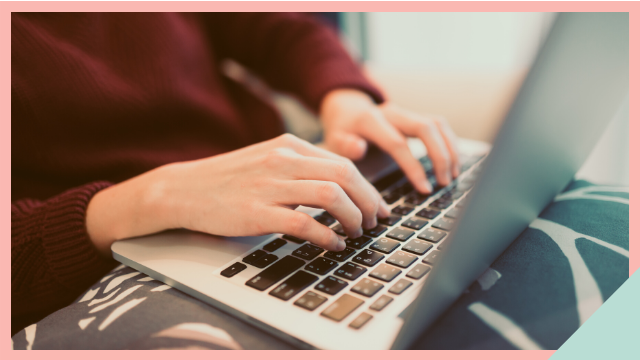 The pandemic has been everyone's bane of existence. Aside from its health and social perils, many people have lost their jobs, while others have been forced to shut down their businesses. What's even more frustrating is that it's still happening.
ADVERTISEMENT - CONTINUE READING BELOW
Good news is, there are ways you can make money while staying at home. For starters, there are many online jobs available that require little to no experience. 
One option you might want to check out is data entry! 
Here are some reasons why it's a great entry-level remote job:
Data entry requires minimal training. There is a good chance that you already know how to do the tasks that will be required.
It's relatively easy to do, so you can take on additional jobs if you want to.
All you need is a computer and an internet connection to do the job. 
To help get you started, we've answered the most common questions about data entry jobs:
What is online data entry? 
Data entry is an online typing job that requires entering information into a database. Some jobs may also require transcribing data from audio and video files. Others would require copy-pasting data.
Most of the time, the sources of the data will be provided but there are some jobs that require a bit of research.
What are the skills needed for data entry?
Ideally, you should have a typing speed of 40 to 50 words per minute. Not all jobs would require such fast typing speed but it can come in handy. The faster you are, the more work you can finish. But of course, you must type accurately, too. 
Aside from that, there are no advanced technical skills that are needed for data entry jobs. Basic computer knowledge and the ability to use software like spreadsheets are needed.
How much money can you make by doing data entry? 
The salary of data entry freelancers varies widely but it can range from P20,000 to P30,000 per month. In a previous interview with Female Network, a Pinay transcriptionist shared how she earns $200 a week (That's around P9,000.) 
ADVERTISEMENT - CONTINUE READING BELOW
Some companies that are based outside of the Philippines could offer a higher salary for data entry jobs. However, given the competition in the industry, it might take a while before you can land a job that could offer a much more competitive pay. 
Where can I find data entry work online?
These days, there are plenty of sites where you can look for data entry work. Here are the top ones:
Upwork is a leading source of online work

—

not just for data entry jobs.
Fiverr is the best place to find simple tasks where you can get paid.
Onlinejobs.ph hosts a variety of jobs abroad for Pinoys. 
Freelancer is one of the pioneering freelancing platforms. 
SmartCrowd constantly recruits workers for data entry jobs.
The COVID-19 pandemic might have momentarily halted our financial endeavors, but it definitely shouldn't put an end to our goals.
Who knows? An online data entry job might be the career path for you. Thanks to technology and the internet, staying at home no longer means you cannot make money on your own. 
ADVERTISEMENT - CONTINUE READING BELOW
Load More Stories