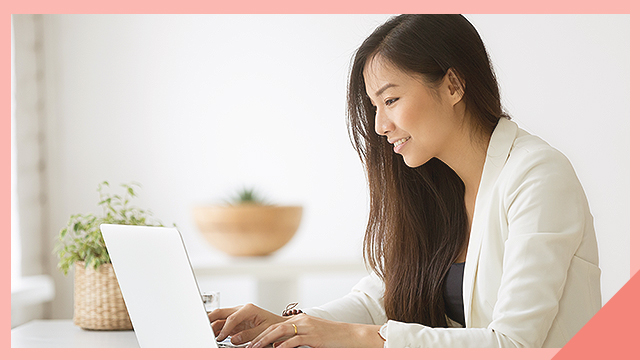 While you've found success in your career, you may feel like you're not being challenged anymore. And as you secure your future, resigning from your job to pursue something different just isn't an option. But there are other ways to grow and hone your skills, like taking online upskilling courses. They won't eat up too much time, and a lot of them are free now that Cream Silk has partnered with Edukasyon.ph to make learning more accessible for the Filipino career woman. Below, courses that could help advance your career.  
1. Digital Marketing
While word-of-mouth is still vital in making your brand known, digital marketing is the modern channel that expands your audience reach in a more efficient way. In this course, you get to study online behaviors, SEO writing, analytics, and more to help boost the online presence of your company or even your own portfolio.
2. Business Communication
More than just a way to improve your communication skills, a Business Communication course helps you better convey information—from creating client presentations to dealing with contracts, forms, and other important documents. 
3. Web Coding Fundamentals
These days, one of the most fundamental skills being introduced as early as high school is the ability to talk to a computer, or in simpler terms, code. When you get the hang of it, you can be acquainted with more than one coding language. This way, you can be more flexible with what you can offer your client, whether it's front-end web design or back-end glitch resolutions.
4. Videography
When you work in a straight up corporate environment but your heart always belonged to the arts, carve some time on your days off to feed your passion. If you've wondered what it's like to be behind the camera, take a short course in Videography for a glimpse into the world of film-making, or at the very least, cinematographic vlogging. From there, you can turn something like your travels into audience-worthy content, then with enough subscriptions, monetize it.
5. Project Management
It's much better to be overprepared than underprepared, and that applies to any type of project. When it comes to spearheading campaigns, you'll be responsible for a lot of tasks leading to the deadline. Coordination, communication, and delegation are just some of the skills you'll grow to love when you learn to create and follow an efficient project plan.
You may not know it yet, but you are #ConditionedForGreater—in career and life. Take the next step to greatness and sign up for these free online courses at CreamSilk.com.ph.
For more details, follow Cream Silk Philippines on Facebook.
This article was created by Summit Storylabs in partnership with CREAM SILK.