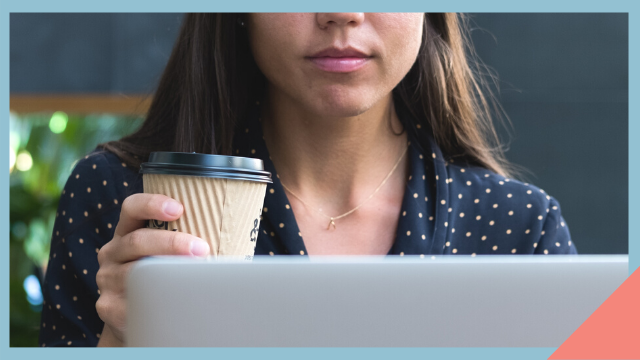 When you think of customer support or customer service representatives (CSR), you might also think that it is synonymous to agents in call centers and business process outsourcing (BPO) companies. But did you know that you can also apply for an online job chat support and work at home?
ADVERTISEMENT - CONTINUE READING BELOW
READ MORE ABOUT ONLINE JOBS 
What is email and chat support?
Customer support is usually classified into two categories: voice and non-voice accounts. Non-voice accounts may entail email and chat support, wherein the agent will communicate with the customer through short, written messages.
In chat support, the client and agent must be present at the same time to engage in a live conversation. Chat support is usually located on the company's website or app in the form of a pop-up dialogue box.
What is the work of a chat support agent?
Agents who provide chat support need to help customers get the most out of a company's product or service and help any problems that the customer encounters. An agent's work includes answering queries, assisting with onboarding, troubleshooting, and upgrading customers to a new product or service.
According to JobHero.com, chat support agents must be comfortable communicating directly with clients and their goal is to keep clients happy. Their responsibilities include:
Promptly respond to customer queries

Document customer issues and how it was resolved

Be up to date with new products and services

Create a formula for solving customer queries

Identify errors and technical problems on a client's website or app
What skills do you need to be a chat support agent?
One of the primary qualities that a chat support should have is the willingness to help other people, according to Jacquiline Coladilla, a freelance customer service trainer for Filipina Homebased (FH) Moms, an organization that aims to assist and support Filipina mothers in their freelancing journey.
"In line with this, a CSR may need to have a 'can do' attitude and be innovative, analytical, and strategic in resolving or addressing a customer's concern," she adds. "To do this, one must be able to communicate very well with their customer."
ADVERTISEMENT - CONTINUE READING BELOW
Excellent written communication skills
The ability to communicate in a clear and concise manner is recommended. Agents who cannot communicate effectively can result into customer frustration. If the need to troubleshoot arises, they must provide the correct solution with easy-to-follow instructions for the customer.
Can multitask effectively
They must also be able to keep up with a fast-paced environment, since it is likely that they will be answering multiple queries at the same time. They'll also be researching on account activities, troubleshooting, providing support through documentation, and a number of other tasks.
Have a good personality
Though chat support is a non-voice account, an agent should still find ways to inject a positive personality into the conversation to help ease a client's worries. Adopting a lighter tone or using a more casual greeting can make an agent personable but still professional.
How much do chat support agents earn?
Newbie voice and non-voice agents who are working remotely can earn between $3 (around Php150) to $5 (around Php250) per hour. Some companies can offer as much as $800 monthly (around Php40,000) for a 40-hour week schedule, according to Jacquiline.
ADVERTISEMENT - CONTINUE READING BELOW
"For commission-based roles, one can get paid per sales transaction or appointment, ranging from $5 to $30 (Php250 to Php1,500) per successful transaction," she adds.
Where can I find chat support jobs online?
Almost all freelancing platforms will have open CSR positions. Check out the following websites:
Upwork.com

Freelancer.com

Onlinejobs.ph

Facebook Job Ads

FHMoms
For work at home positions, clients may expect you to be able to start on the job right away, according to Jacquiline. "Some of your work-from-home CSR clients may also be involved in small businesses unlike bigger call centers and corporate clients," she adds.
READ MORE ABOUT ONLINE JOBS 
As with any work from home setup, you may have to invest in your equipment and Internet connection. (Read the most common work-at-home requirements here.)
ADVERTISEMENT - CONTINUE READING BELOW
Revise your resume so your job application is easily noticed by employers! Click here for tips from a veteran freelancer.
This story originally appeared on Smartparenting.com.ph.
Load More Stories