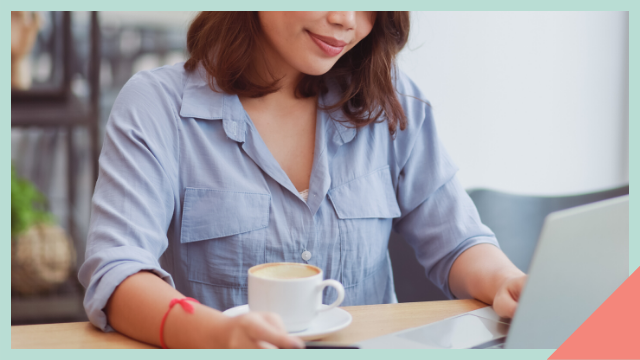 One thing the pandemic proved is anyone can be an entrepreneur. Remember last year when seemingly most of our Facebook friends started selling goods, and even genius services like "pasabuys" in cake shops and supermarkets? The historic lockdown just showed that during the most difficult times, skills and creative knacks can be your arsenal to earn a few more pesos.
ADVERTISEMENT - CONTINUE READING BELOW
Online business ideas for 2021
If you want to start a venture yourself to give you an added buffer during these trying circumstances, we list down some online business ideas you can try with minimal capital. 
1. Be a Reseller
As last year's online businesses grow and flourish, some are looking for ways to expand and reach as many customers as possible. One of the channels they are tapping is resellers. Various shops, from those that offer food to home scents, are now giving special packages to resellers who may be willing to distribute their products in areas they may not set up shop in. These shops usually allow resellers to purchase items in small batches, or even on a consignment basis, so not much capital may be required from you!
2. Share the Plant Love
If you're like the thousands who started a plant hobby during the pandemic, you may know by now that most plants may be easily propagated. Pothos plants, for example, may be cut and then submerged in water to thrive before being planted in soil. Or, you may purchase flower and plant seeds in a local garden for less than P100, and wait for them to grow! 
Buy two to three big plants that may be easily grown and propagated and you may grow a batch of plants in a matter of weeks. (READ: This Flight Attendant Started an Online Plant Business With Only P20)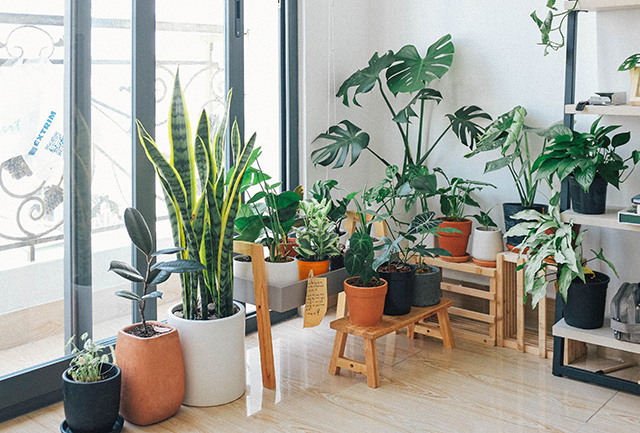 3. Crochet Your Way
Remember when you used to crochet for home economics class? You may want to reconsider relearning that skill and craft quirky accessories like bucket hats and hair ties. Crocheted items, from clothing to home accents are having a resurgence lately, as we lean towards '90s style trends again. So pick up a crochet hook and buy a few yarn bundles and crochet your way to a new venture. 
ADVERTISEMENT - CONTINUE READING BELOW
4. DIY Bead Accessories
Another '90s trend that is making a comeback are beaded accessories. And why not? They can be a quirky pop of color for a monochromatic outfit, or create a formal look even classier. Bead kits start from as low as P250 to as much as P1,500. You may begin with beaded rings before you can explore other styles like bracelets and necklaces.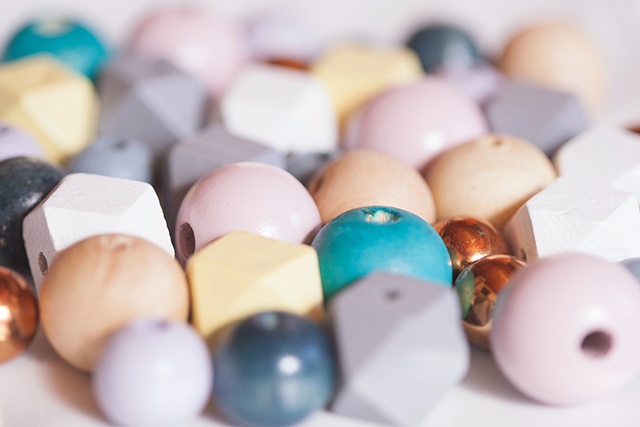 ADVERTISEMENT - CONTINUE READING BELOW
5. Start a Vintage Clothing Shop
Not everyone has the patience to scour ukay-ukay stores. But as most fashion icons have shown, these shops can have vintage gems you won't get anywhere else for an affordable price. If you have the endurance and eye for style, check out ukay-ukay stores and sell eye-catching pieces online. The capital you need for this is really up to you, but starting your store with at least 20 pieces may be a good opening collection. Who knows, you may score a vintage Prada sling or a Gucci skirt for bargain prices. 
6. Light a Candle
Another obsession that has grown a large following during quarantine is candle collecting. Who wouldn't be obsessed? A great scent can easily put anyone in a good mood. Partner that scent with good weather and a warm drink, and you're set for the day. Starting a candle business is actually easier than most think with capital starting at P2,500. The packaging of the candles may be the costliest expense you may have, but hey, it may also be one of the driving forces for people to purchase your candles!
ADVERTISEMENT - CONTINUE READING BELOW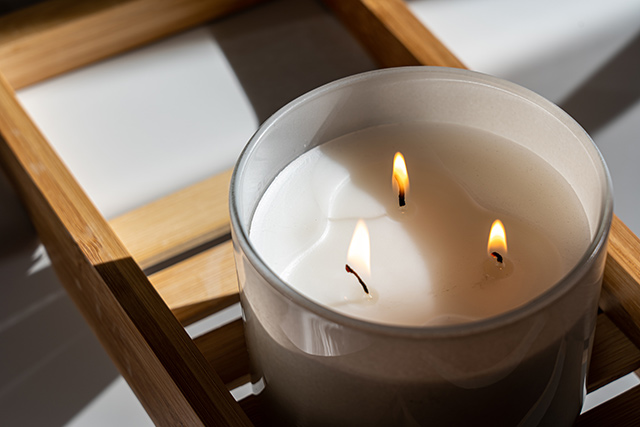 7. Spread the Love
Pinoys love their pandesal almost as much as they love their rice. So why not whip up some sandwich spreads you can bottle and sell? Spreads may be some of the easiest recipes you can try in the kitchen with high reward as they can turn any sandwich to restaurant-quality. Like candles, creating spreads only requires minimal capital depending on the types you want to create. Specializing in one recipe for starters may require as little as P500 to P1,000 for ingredients. Again, the packaging may only be your most expensive expense.
ADVERTISEMENT - CONTINUE READING BELOW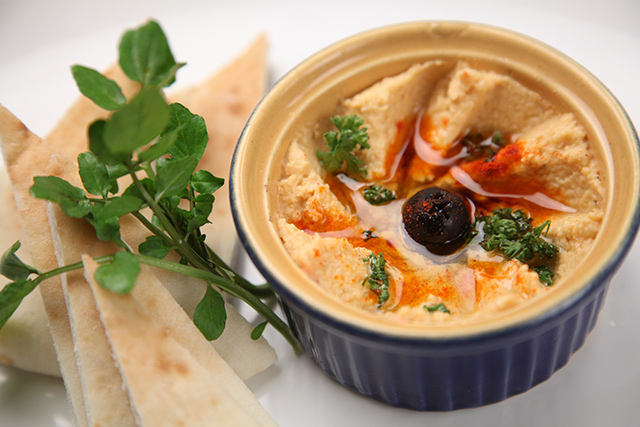 8. Labeler
If you're into home organizing, then you would know the advantage of labeling cabinets and storage boxes. They can make home organizing so much easier, and even fun, if you choose to have fun labels. If you have a sturdy enough printer at home, and you have the creative skill to craft creative labels, why not sell them to other homemakers? All you need is to purchase sticker paper, and you can sell those labels in no time. Eventually, you can procure your own storage boxes too, so you can sell them as pairs. Take it one step at a time!
ADVERTISEMENT - CONTINUE READING BELOW
9. Tie-Dye Everything
Perhaps one of the cheapest and easiest ways to rev up a plain shirt is by tie-dying them. Local fabric dye starts at P29 per pack. With such a cheap price, the possibilities for color combinations are endless. Pick some white shirts and tie-dye them and sell them for a premium! Clothing stores usually sell these for at least P500. Depending on the shirts you pick, you can easily compete against such prices.
Check out this tutorial on how to tie-dye a T-shirt: 
10. Have a Book Sale
If you're a reader, then you may have some books in your personal library that you no longer intend to reread, or even pick up any longer. Why not resell these books for a bargain, instead? There are also some book suppliers online who sell preloved reads per kilo at cheap prices. Check out the stash and find some you can still sell for a premium.
ADVERTISEMENT - CONTINUE READING BELOW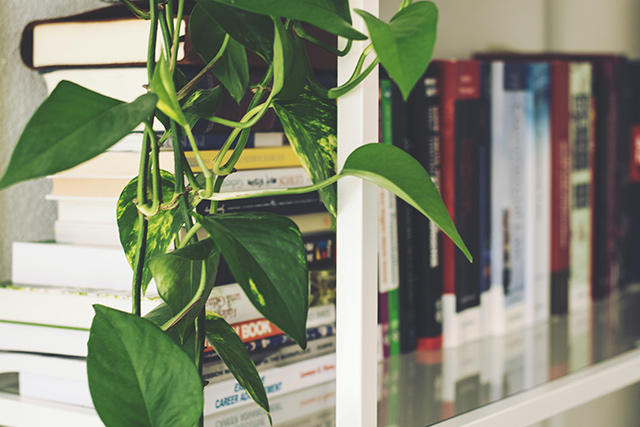 These are only some of the ideas you can explore to start your entrepreneurial journey. Remember to always take it one step at a time, and not get too overwhelmed with the details! It may get challenging, but hey, no business empire started the easy way. 
Female Network is now on Quento! Click here to download the app and enjoy more articles and videos from Female Network and your favorite websites!
ADVERTISEMENT - CONTINUE READING BELOW
Load More Stories