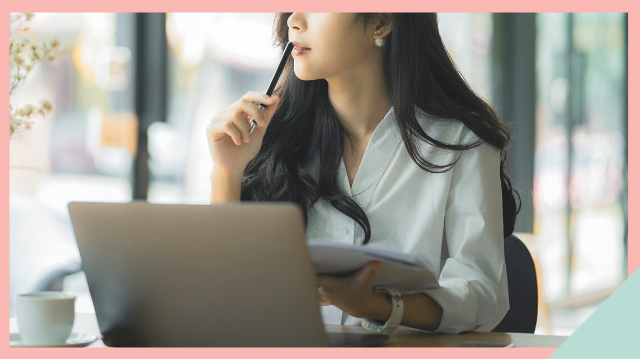 Last year, as the pandemic set in, a flurry of entrepreneurs opened up MSMEs across the country. Everyone had a different story—many just lost their jobs, some needed a little extra income, and a few others wanted to accomplish something productive with the free time they now had at their disposal. 
ADVERTISEMENT - CONTINUE READING BELOW
If you're one of them, you probably discovered that finding success as an entrepreneur can prove to be elusive, especially with so much competition these days. To take better care of your business, consider enrolling in some online courses. Each class will cost you several hours—and in some cases, thousands of pesos—but if you're serious about building your empire, think of it as an investment. You'll get more than your money's worth back someday!
Below, check out online courses for both first-time entrepreneurs and seasoned ones looking to refresh their knowledge.
Entrepreneurship Specialization
Fee: Free
What is it: A class on entrepreneurship 101, during which Wharton's professors will take you through lessons on opportunity identification, launch, growth, financing, and profitability
Where to sign up: Wharton on Coursera 
Course summary: Thinking of taking the plunge and finally launching your own business? First things first: make sure you've got the basics down pat. Learn about strategies for launching a start-up, brand management, expansion plans, and financing models. At the end of the course, put your newly developed entrepreneurial mindset to work by pitching a business idea. 
Who is it for: Neophytes who want to learn from instructors from one of the most prestigious business schools around the world 
Course duration: Around six months at two hours per week; to be taken at your own pace 
Introduction to Bookkeeping and Accounting
Fee: $34.99 (approximately ?1,700)
What is it: A crash course on common business documents and transactions and basic accounting terms and equations; highlights the importance of bookkeeping to the business accounting process
Where to sign up: Udemy
Course summary: Now that you've learned the basics of entrepreneurship, it's time to look at the numbers. To keep your business financially healthy, you need a thorough understanding of bookkeeping and accounting. Even if you decide to hire a professional later on, it's important to know how to tackle the books yourself. In this course, you'll learn the importance of document retention, filing, and security. You'll also be able to master the accounting equation and identify assets, liabilities, capital, revenue, and expenditure.
ADVERTISEMENT - CONTINUE READING BELOW
Who is it for: Business owners with no prior accounting and bookkeeping experience
Course duration: 45 minutes; to be taken at your own pace
The Social Media Marketing Masterclass 2021
Fee: $129.99 (approximately ?6,300)
What is it: A comprehensive introduction to social media marketing for eight of today's most widely used platforms
Where to sign up: Udemy
Course summary: For absolute newbies, the wide range of social media tools and platforms can seem overwhelming. This hands-on masterclass breaks everything down for you—from growing a community, producing engaging content, creating chatbots, and tapping into your target audience on Facebook, Youtube, Instagram, Facebook Messenger, Pinterest, LinkedIn, Twitter, and Quora.
Who is it for: MSME owners who want to grow their business by maximizing their social media reach
Course duration: 39 hours; to be taken at your own pace
Advanced Digital Marketing Online Program
Fee: P30,000
What is it: A six-day online course on optimizing your digital marketing channels and understanding digital analytics, taught by industry leaders and professors from the Asian Institute of Management 
ADVERTISEMENT - CONTINUE READING BELOW
Where to sign up: AIM School of Executive Education and Lifelong Learning 
Course summary: Maximize your digital marketing channels in order to stay ahead in this competitive industry! While using your own business as your case study, you'll learn how to hold your own in the digital marketing scene—from setting right and achievable goals and KPIs, website design principles, crafting your customer journey, online reputation management, recruitment marketing, and customer service.
Who is it for: Perfect for business owners who want to further develop their digital marketing acumen
Course duration: April 12-23, 2021
Become a More Resilient Leader in Turbulent Times
Fee: Free
What is it: A quick refresher on honing your leadership skills during a crisis, taught by a professor from Harvard Business School
Where to sign up: Online Learning at Harvard University 
Course summary: Over the past year, business owners faced the daunting task of navigating the pandemic with positivity, clarity, and empathy. If you find yourself doubting your capabilities as a leader during this global health crisis, pull up this course and learn how to weather the storm with your team by developing employee engagement, maintaining honest, two-way communication, and creating a culture of teamwork. 
ADVERTISEMENT - CONTINUE READING BELOW
Who is it for: Comes in handy for all MSME owners during these challenging times
Course duration: 35 minutes; to be taken at your own pace
Load More Stories