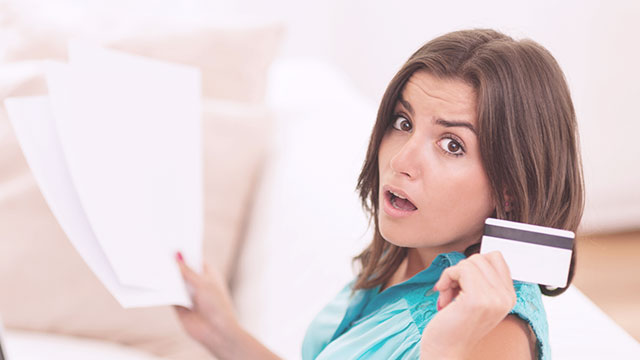 We get it—you spend so much of your time lining up for a shuttle or the MRT, so why would you even want to line up again for 15 to 30 minutes to pay your bills? Procrastination is one reason why you tend to miss deadlines and get disconnection notices, but if you take away the excuse of the Bayad Center being out of the way and pay directly (even remotely) to your service providers, then you lessen the risk of having overdue bills and penalties.
ADVERTISEMENT - CONTINUE READING BELOW
The solution is actually a no-brainer: Pay online. But with scammers abound, it's important to find a good service that ensures your safety.
This is the goal of the recently-launched MVP (Most Valuable Partner) Rewards Card; partnered with online wallet Paymaya, you can enjoy safe internet bills payment (they're acknowledged by the Bangko Sentral, after all) without the hassle of going through so many apps. Moreover, if you pay your PLDT, Smart, or Sun subscriptions full, and on time, you get instant rebates as well as discounts from partner establishments.
Since the service is powered by Paymaya, you can also use the same card to pay for other utilities such as Meralco and Cignal, and even deposit your monthly investment to insurance companies such as Pru Life UK and Sun Life.
Another cool feature of the MVP Rewards Card is that it comes with a Paywave function, which means it can be used as a "tap card" when paying Cavitex toll fees, much like how you use your Beep Card to ride the MRT.
ADVERTISEMENT - CONTINUE READING BELOW
Recommended Videos
FN Tip: If you're worried about loading and leaving money in your online wallet, just top up the exact amount you need to pay your bills and pay everything on the same day. Your online wallet isn't your savings account--there are many other banks and investment agencies that can help you decide where to put and grow your money.
You're probably thinking that paying manually is simpler. Granted that going online takes a bit of getting used to and you'll still need to load your online wallet, you can look at it this way: Aside from rebates, discounts, avoiding late fees, and getting things done faster, you also get these additional perks:
No more commuting
There's no need to leave the house or the office since you can do everything on your phone. Got tons of bills to pay? You'll be done in less than ten minutes if you do it online.
ADVERTISEMENT - CONTINUE READING BELOW
No dealing with people who cut lines
Seriously, how many times have you gotten into a public spat because someone cut in front of you while pretending that they did nothing wrong? You don't need that kind of negativity in your life.
Less paper wastage
Since PayMaya saves your digital receipts, which you can review any time you want, you don't need to make a physical file of your records anymore. If it makes you more comfortable, you can always screenshot receipts and save them in folders on your phone or your laptop. If you want to go zero paper, subscribe to email billing services of your utility provider or just check your dues online.
Load More Stories