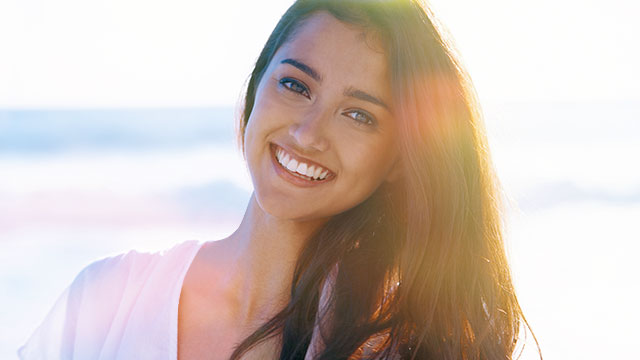 In your 30s, you've become more discerning about where to devote most of your efforts to. Wise move. This has helped you climb the rungs, get a raise, and reach the goals you set out to achieve just a couple of years back. But now that you're at your peak (so far), have you ever felt that there's still something missing or that things are looking a bit meaningless, like you're not fulfilled? Fulfillment comes with finding purpose in what you do, as well as in balancing your work with your emotional, mental, and physical well-being. To help you regain that, consider taking up these habits:
1. Meditate.
Having some time in the morning for personal reflection can help clear your mind, making you more productive as you go through your day. This is best done early when your mind's still fresh, the house isn't awake yet, and the only thing you concern yourself with is you. Turn on some meditative music to help you focus then settle in a comfortable sitting position. Once you're all set, close your eyes for 60 seconds, slowly breathe in and out, and relax. You'll get into a calmer state afterward, with a little less worry for the day's events.
2. Work on a digital photo journal.
Try taking a photo on a daily basis chronicling the special things that make your day—a spontaneous happy hour meetup with the girls, or that short kind note your colleague sent you. There are apps that store these photos in a calendar and photo bank that help you look back and realize that it really doesn't take much to have a reason to smile every day. Consistently feeling good helps make you more positive, allowing you to look at the bigger picture and be more hopeful to grow into an even better version of yourself.
3. Make a charitable donation.
If there's one thing that's sure to make anyone feel more fulfilled, it's giving something meaningful to someone who needs it. There are a lot of groups and communities that can facilitate donations of any kind, and technology has definitely made it easier for you to help out. If you know which organization, family, or child you would want to make that donation to, it doesn't take more than a minute to place your pledge online.
4. Be mindful of your words.
The quote "Never make a decision when you're angry" emphasizes the fact that we tend to become unreasonable when our emotions are on overdrive—harsh words come out and foolish moves are made. While you're brewing, try your best to keep yourself together. Take a minute to reassess your thoughts and breathe. Remember the kind of person you want to be and how brash actions take you further away from that, wasting away years' worth of efforts. When you're a bit calmer, try to come up with proactive ways to improve the situation and keep the mess from happening again. You'll soon find that in behaving responsibly, you've exhibited good character and righted the wrong productively—a good motivation to keep going and stay kind.
5. Indulge in easy self-care.
Last but not the least, indulging in some me time ultimately gives you that sense of fulfillment, especially after a long and rough day. It's through your hard work that you can care for yourself in all the ways that you want! Clocking in a pampering sesh can be as easy as using your jade roller, which not only helps improve skin elasticity but also helps you relax; or adding that special haircare product to your shower routine to help you feel and look good. Case in point: the Dove 1 Minute Serum Conditioner, a new restorative conditioner fortified with vitamin E, coconut, argan, almond, and sunflower seed oils to help soothe and nourish your hair and undo its damage in just one minute. Simply massage the product into your locks.
The Dove 1 Minute Serum Conditioner is available on Lazada. For more information on Dove's newest conditioner, follow Dove on Facebook.
This article was created by Summit Storylabs in partnership with DOVE.